Wayne Brady Paid Tribute To Little Richard With High Energy Medley
By Emily Lee
June 29, 2020
On May 9, the world lost musical icon Little Richard after his battle with bone cancer. To honor the legendary performer at the BET Awards, Wayne Brady performed a high energy medley of Little Richard's hits that would surely make the late rock and roll trailblazer proud.
"In 1932, a star was born in Macon, Georgia, honey. He would change the world through music. He was known as the originator. The innovator. The architect of rock and roll," Brady narrated before getting into his energetic musical tribute. He sang 'Lucille,' ' 'Good Golly Miss Molly,' 'Tutti Fruitt' in a shiny gold suit that could've been pulled from Little Richard's own closet.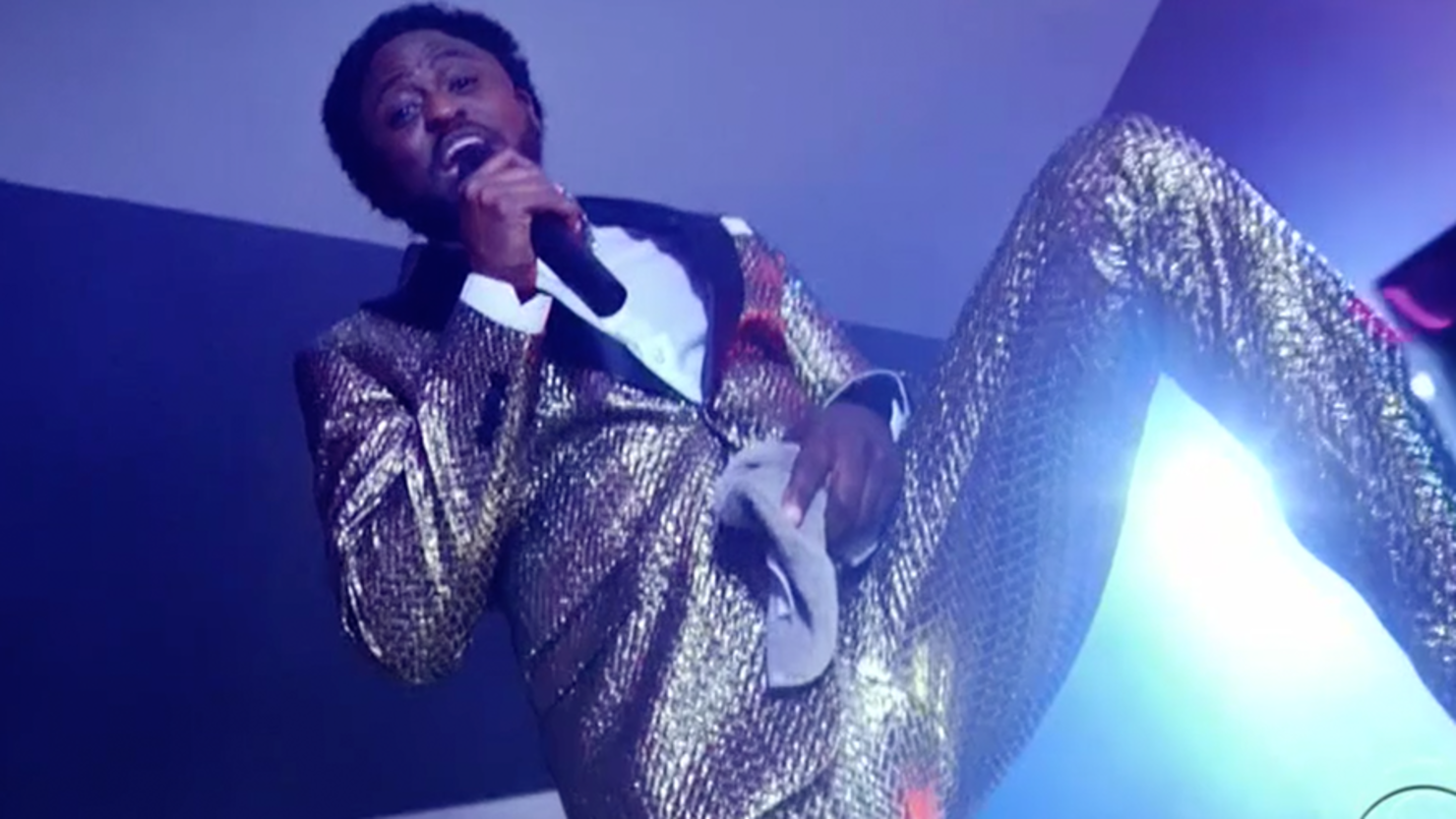 Before his virtual BET performance aired, Brady spoke with Entertainment Tonight about paying tribute to the musical titan. "Little Richard didn't just sing a song. As the architect of rock and roll, he created this art form that was born out of a frenetic energy," Brady said. "When people see it, I think they'll see ... I was just lecturing my daughter on being an entertainer, being a showman, which is a little different than if you're being an actor. In a venue like this, you are being a performer and a showman. I wanted to treat this performance ... Little Richard was an innovator and Little Richard was extra. I wanted to put together a show in my house that showed [that] this is a tribute to him and all that he was in his grandiosity."
Following Brady's special tribute to Little Richard, the BET Awards also honored a number of other late artists who passed way this year, including Juice Wrld, Huey, Pernell Whitaker, Chris Cotton, Pop Smoke, Esther Scott and more. Lil Wayne also took the virtual stage to perform his 2009 track 'Kobe Bryant' to pay tribute to the late NBA star.
Photo: CBS