Kaitlynn Carter Opens Up About Public Breakup with Miley Cyrus
By Taylor Fields
June 29, 2020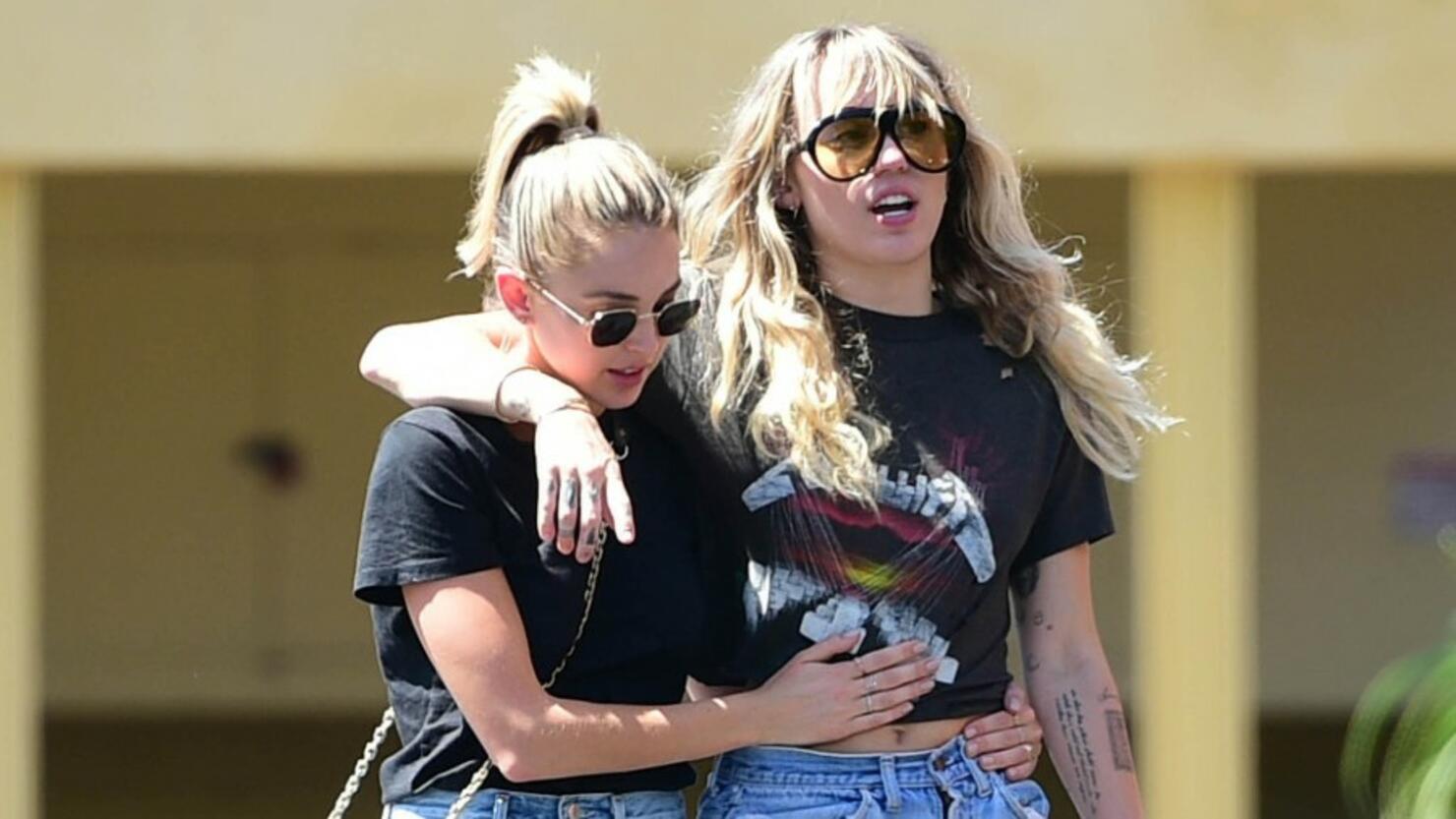 Kaitlynn Carter and Miley Cyrus split up almost a year ago, after the two were romantically involved following Miley's split from Liam Hemsworth and Carter's breakup with Brody Jenner. Now, Kaitlynn has opened up about her very public relationship and breakup from Miley and how that's affected her in how she approaches relationships now.
During an appearance on Nick Viall's "The Viall Files" podcast, Carter explained while reflecting on her former relationship with Cyrus, "What I've really realized is now with dating, I'm super private about it. Since last fall, once that whole situation [with Miley] came to a wrap, I was like, 'That's the last time I'm doing a public thing.'"
She added that she and Miley did try to keep their relationship as private as possible. Kaitlynn said, "We actually did work pretty hard to keep it as private as we could, but it is what it is. It's so hard to go through a breakup in the public eye, too... It's so rough. But there's also a lot to be gained and learned from that."
Kaitlynn also revealed that she has been seeing someone new, but is keeping that relationship to herself and taking her time. She explained, "With the person that I've been seeing recently, I'm trying to take it really slow and make sure that everything is in place." She added, "We're not boyfriend/girlfriend."
Cyrus has also moved on since the breakup with Carter. Miley has been dating Cody Simpson, and the two have been quarantined together throughout the pandemic.
Listen to Kaitlynn's full interview on "The Viall Files" podcast on iHeartRadio.