Blink-182 Drops 'Dogs Eating Dogs' Vinyl To Celebrate 182nd Day Of Year
By Eliot Hill
June 30, 2020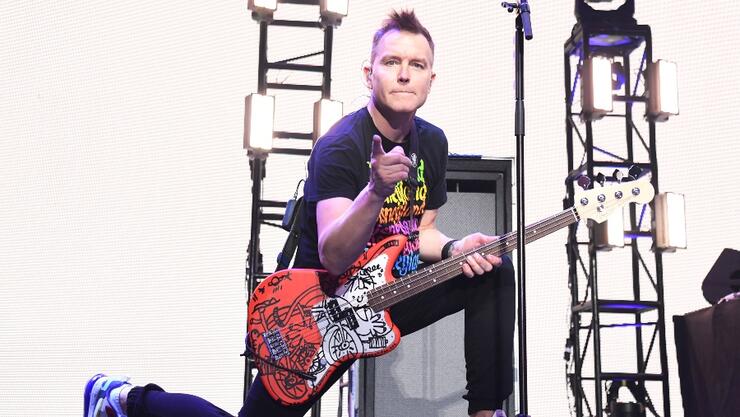 June 30 isn't just the end of the month it's also the 182nd day of the year which calls for blink-182 to celebrate!
For this year's celebration, the pop-punk legends announced their 2012 EP Dogs Eating Dogs  will be pressed to vinyl for the very first time. There are three limited-edition colored variants available — blood red, bone white, and black and white splatter. But act quick, there are only either 500 or 1,000 copies of each vinyl available.
In addition, to the vinyl, there is some pretty cool merch available for your furry best friend including a dog bowl and leash. You can pick them up here.
"It's the 182nd day of the year! To celebrate 182 day, we decided to press a limited number of Dogs Eating Dogs vinyl for the first time ever," the band wrote on social media. "There's also a sweet limited Dogs merch collection which will only be available for one week."
Fans were pretty stoked to finally be able to own the EP on vinyl and flooded the comments section. "Thank you so much!! This is some of your best work," one fan wrote while another commented, "It's my birthday today I feel very honored in this 182nd day!"
While blink is celebrating Dogs Eating Dogs, the band is also looking toward the future and is currently writing new music while in quarantine. Mark Hoppus posted a photo earlier this month with blink's producer, John Feldmann, and said they were writing remotely. 
Dogs Eating Dogs Tracklist:
"When I Was Young"
"Dogs Eating Dogs"
"Disaster"
"Boxing Day"
"Pretty Little Girls"
Photo: Getty Images