Mike Portnoy: People Need To Take COVID-19 Seriously For Concerts To Resume
By Andrew Magnotta @AndrewMagnotta
June 30, 2020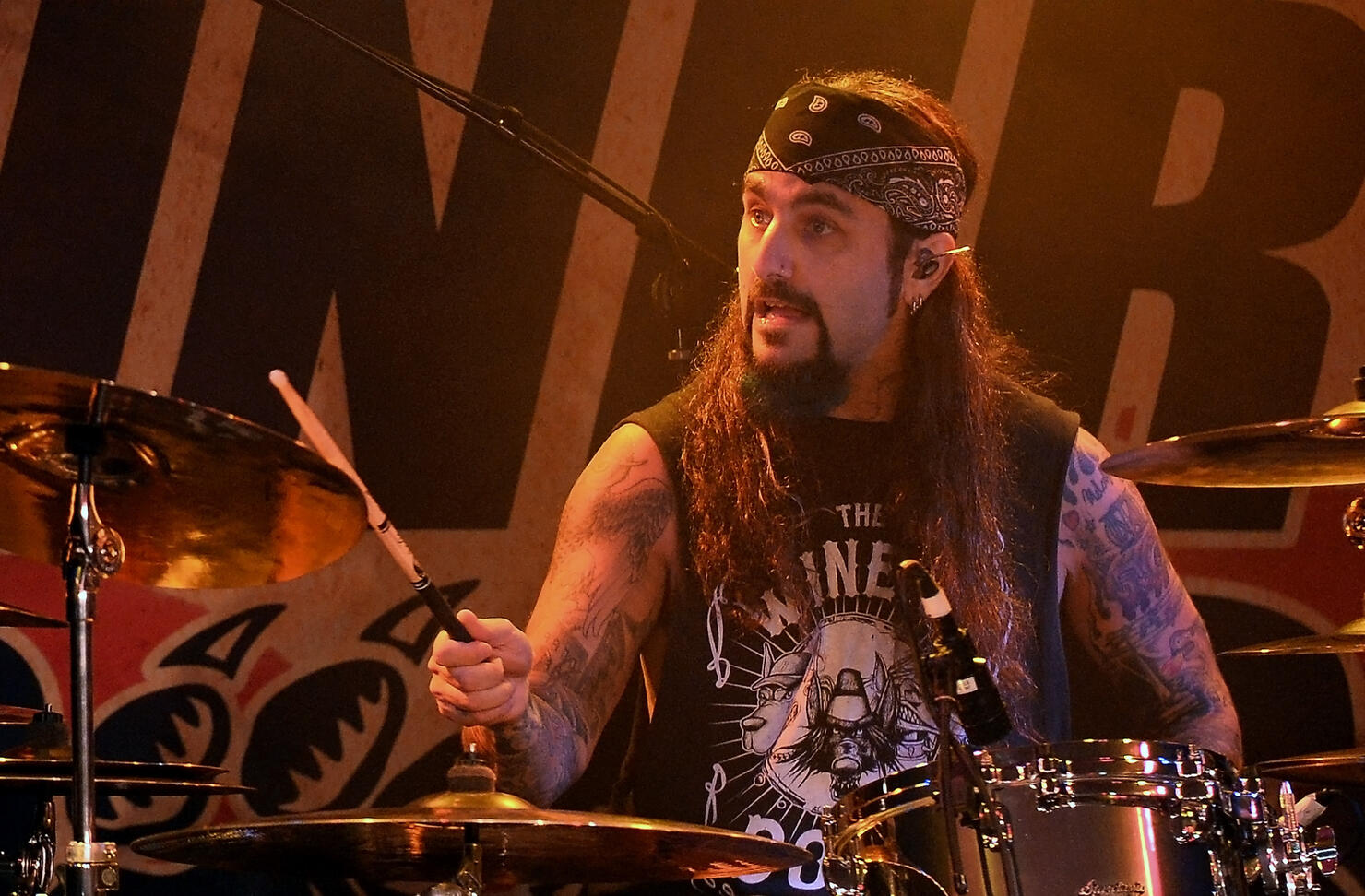 One of the world's busiest rock drummers, Mike Portnoy, has never been more crestfallen about when he'll get back on stage.
Portnoy says increasing novel coronavirus cases nationwide all but guarantee that the entertainment industry will remain mostly shuttered for the foreseeable future.
Between Sons of Apollo, Flying Colors, Neal Morse Band, Winery Dogs and Adrenaline Mob, Portnoy has any number of projects ready to go when large public gatherings are allowed again.
But as the situations in Arizona, Texas and Florida have illustrated, the growing number of Americans who are refusing to practice social distancing or wear face coverings in public is only extending this interminable period of isolation.
"Looks like if America continues to be this irresponsible, we won't be playing (nor will anybody be going to) any concerts for a LONG time..." the co-founding Dream Theater drummer wrote via Instagram last week along with a screen capture of a dire news headline.
The U.S. has repeatedly over the past few weeks set new highs for COVID-19 cases in a single day, despite the fact that the virus has waned in states that were hardest hit initially.
Earlier this week, Portnoy referred to people who are refusing to wear masks as "selfish," adding that the idea of covering your face, according to infectious disease experts and the CDC, is "so you don't spread your potentially infected germs onto other people who are vulnerable and at risk."
He added that the pandemic isn't a partisan issue anymore than wearing a seatbelt is.
As coronavirus cases have spiked in Arizona, Governor Doug Ducey ordered bars, gyms, movie theaters, water parks to close. He also prohibited gatherings at outdoor pools and pushed back the start of the school year.
While Ducey did not issue a mandate on wearing masks, he encouraged residents last week to "mask up" when they are in public.
Photo: Getty Images
What the hell is wrong with some people?? All because she's supposed to wear a mask in a store to protect other people...how much more childish, irresponsible and selfish can people be?? Are they throwing fits because they have to wear a seatbelt in the car too??? #growup https://t.co/GLV7bleUyB

— Mike Portnoy 🤘 (@MikePortnoy) June 28, 2020