Russell Dickerson And Wife Kailey Share Gender Of Baby In Sweet Video
By Blake Taylor
June 30, 2020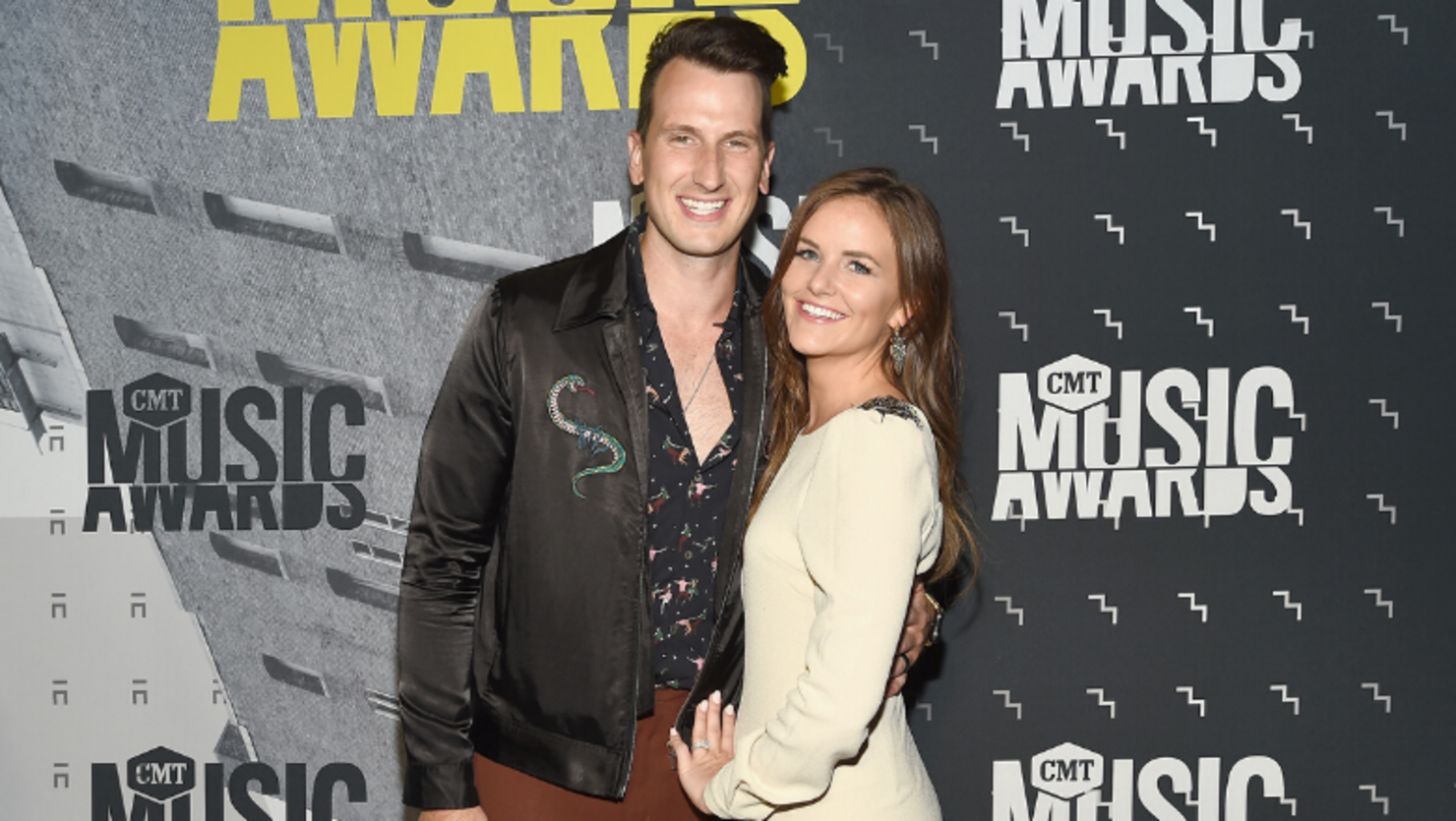 Russell Dickerson and his wife Kailey have announced the gender of their baby! The country singer shared a fun new video on Monday (June 29), revealing that he surprised his wife with the news after a visit to the doctor's office.
The video starts with the couple at the doctor, where Dickerson was handed an envelope with the gender of the baby. When he was alone, he revealed to viewers that they were expecting a boy and then went to the store to buy cute baby clothes. After his shopping trip he returned home, set out the new clothes, decorated with blue streamers, and surprised Kailey with the news.
Kailey turned to her Instagram page to share a photo from the moment she opened her eyes and saw her husband's sweet surprise. "As a girl raised with 5 older brothers, this is everything I ever wanted and more," she wrote in the caption. "I love the boys in my life so much and now I get to raise one of my own."
She continued on to explain how a dream she had inspired the gender reveal. "I had a dream Russ did the gender reveal for me, just the two of us," she shared. "He found out the gender, bought baby clothes, decorated our future nursery & surprised me! So that's what we did!"
Kailey adds, "In the dream it was a little boy turns out my dream is real life!"
The couple first announced they were expecting their first child on Wednesday (April 15). "THE DAD SHOES ARE OFFICIALLY OFFICIAL! WE'RE HAVING A BABY!!" Dickerson captioned a Instagram post of himself and Kailey sitting together in a woven chair.
Kailey added a post on her own page, sharing that the baby will arrive this fall. "There are no adequate words to say how thankful and thrilled we are to be parents!!" she wrote. "No surprise, @russelled is already the cutest dad in the history of dads! We're so excited to finally share and I'm thankful I don't have to hide under hoodies or drink fake wine to keep the secret! We're in full nest-mode here at the house and I can't wait to fill you in on all of it."