Granger Smith Speaks Out Following One Year Anniversary Of Son's Death
By Blake Taylor
July 1, 2020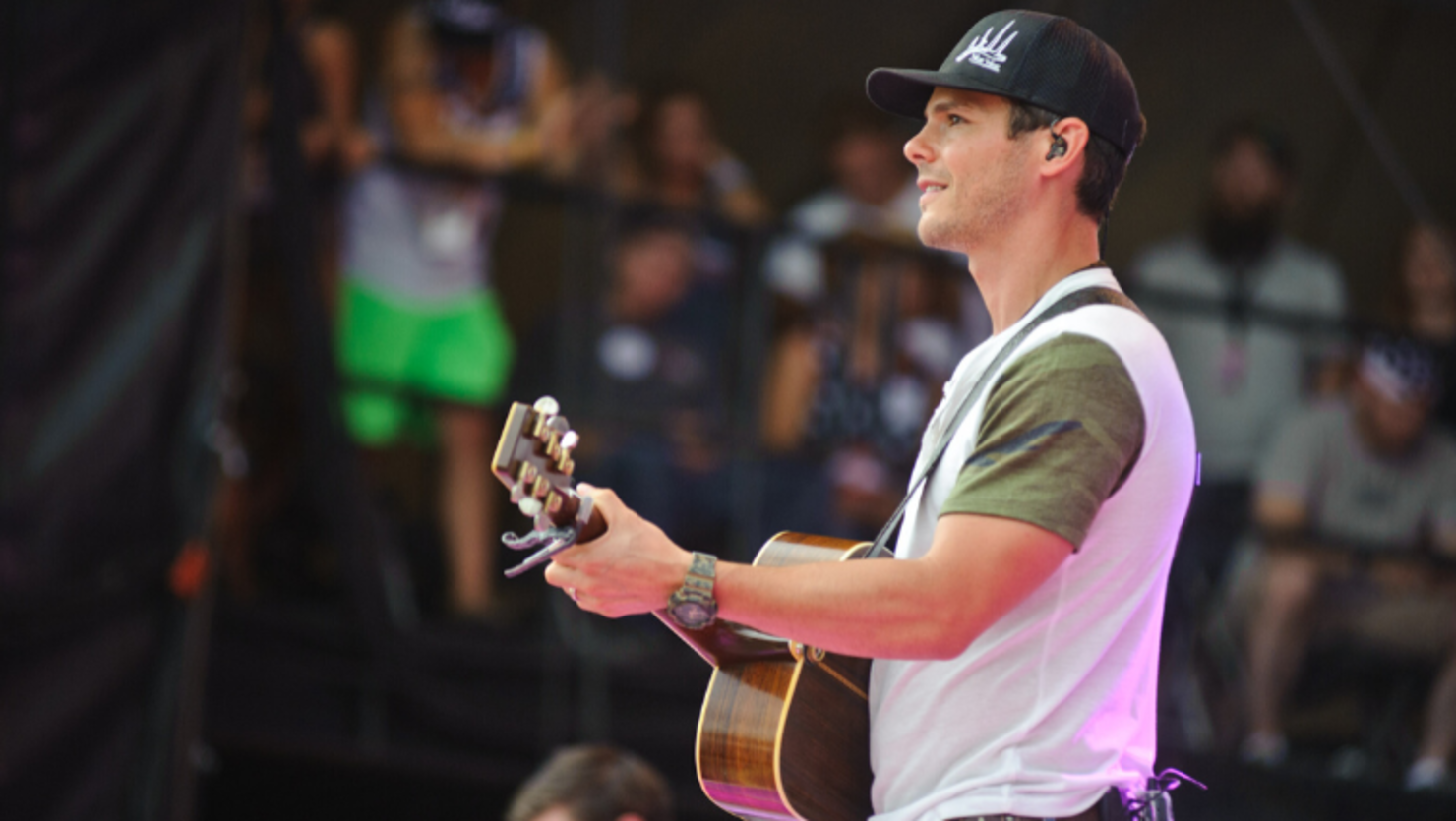 In June of 2019 Granger Smith and his wife Amber tragically lost their 3-year-old son, River, in drowning accident. One year later, the couple is reflecting on the pain and grief they've experienced as well as the brighter moments that have got them through.
"I feel like I've died," Smith tells People, adding, "It's not a bad thing that 'me' died. In fact, I think it's all good. it's only good."
The country singer says he's "truly shed layers. I feel wiser. I feel more in tune spiritually. I feel more aware of our present moment and the value in the present moment, the value in the current breath that we have."
The tragic accident occurred at Smith family's home in Texas on June 4, 2019. That evening Smith was playing in the yard with his three kids, River, who was 3 at the time, London, now 8, and Lincoln, now 6, while his wife Amber was inside taking a shower. People reports that Smith's attention turned to his older kids for a moment, which is when River somehow managed to break through the child-proof lock of the pool fence and go toward the water.
"It's not like the movies," Smith explains. "To comprehend that you could lose someone to drowning 20 feet from you doesn't make any sense unless you know how that process works and that it's so silent. There isn't splashing or gurgling or kicking. There wasn't even a splash going in."
By the time Smith rescued River, he was unconscious and his lungs were full of water. Smith and his wife went back and forth performing CPR for about 10 minutes before help arrived. River's heartbeat was restored, however by then he had suffered catastrophic brain damage. Two days later, he was taken off life support and his organs were harvested for transplant.
From that moment forward the Smiths' went on a journey to find purpose in their son's death. Three weeks following the tragedy, they donated $218,000 to Dell Children's Medical Center in Austin, Texas where River was cared for. The Smith family also continues to honor their late son's memory through the River Kelly Fund. The organization will support charities and causes that are close to the family's heart, including arts and education, wildlife preservation, first responders and more.
Although Smith has taken steps towards healing, he still struggles feeling guilty over his son's death. "I know that there's going to be a time when I'm going to forgive myself, but I'm not there yet," he says. Amber adds, "I don't know if we ever truly will be able to forgive ourselves. I pray that we can. I hope we can."