Paramedics Cover Foo Fighters' 'Times Like These' For Charity: Watch
By Katrina Nattress
July 1, 2020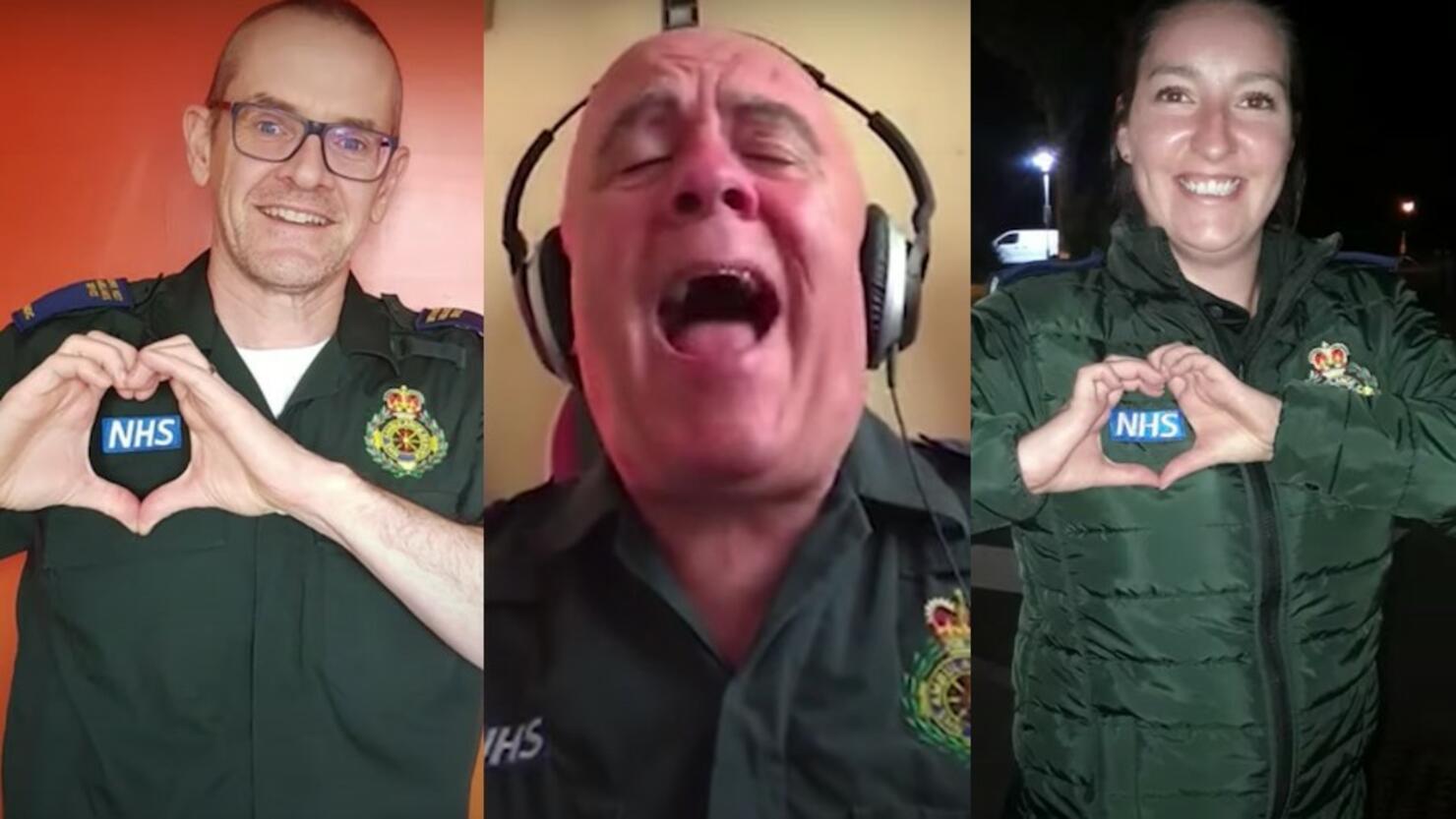 Foo Fighters' "Times Like These" may have come out in 2003, but it's seen a resurgence and became the uplifting anthem we all need during these uncertain times. After an all-star ensemble covered the song for BBC in April, a group of UK paramedics have followed suit.
Emergency workers from the North West Ambulance Service recently shared their own rendition of the tune during a fundraiser to raise money for local community members and healthcare workers who have been hit hard by the COVID-19 pandemic.
"Thanks for listening," the video's description says. "This was a fun project for some of the staff working for the North West Ambulance Service. It was something positive to focus on during the recent tough times. If you enjoyed the video please feel free to donate on the JustGiving page linked below."
"All the money raised is going straight to the North West Ambulance Service Charity, which is there not only to support its staff but also communities all across the North West of England," it continues.
"I decided to choose the song because the lyrics really hit home with everything that was going on with Covid-19 and the pressure that it was putting on all of the NHS, not just the ambulance service," NWAS' Andrew Wood, who spearheaded the project, told The Mail.
At time of writing, the song has raised £6,000 (or $7,468).
You can donate to NWAS' JustGiving charity here and watch the cover below.