Alanis Morissette Reveals She Didn't Want 'Ironic' On 'Jagged Little Pill'
By Katrina Nattress
July 3, 2020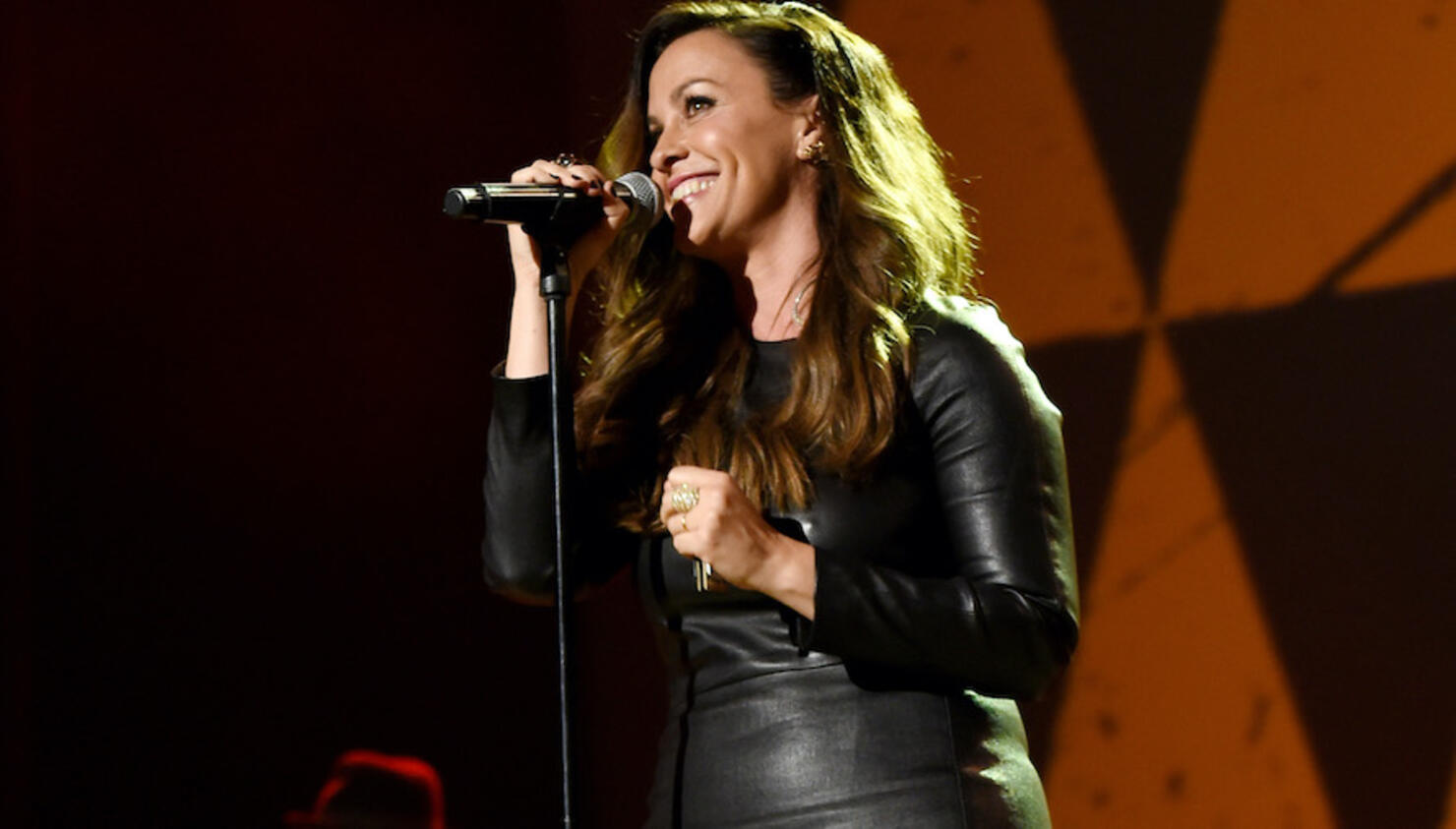 Alanis Morissette should be traversing North America on her Jagged Little Pill 25th anniversary tour, but like so many artists her plans were completely derailed by the coronavirus pandemic. She still plans to celebrate the milestone next summer, but has been recalling her time making the seminal album in retrospective interviews. During a recent chat with Rolling Stone, the singer-songwriter divulged a shocking revelation: she actually didn't want "Ironic" on the album.
Before Broadway closed for the remainder of the year, there was a show based on Jagged Little Pill and one of its jokes pokes fun of the fact that (ironically) most of the scenarios in "Ironic" aren't actually ironic. When asked about putting a nail in that coffin with the mockery, Morissette had to laugh. "Yeah, until the next generation wants to kick my ass! Until the next onslaught of shaming," she quipped. "Diablo Cody [the musical's writer] just nailed it."
"You know, I didn't even want that song on the record," she admitted. "I remember a lot of people going, 'Please, please, please.' That was one of the first songs Glen Ballard and I wrote, almost like a demo. But people wound up liking the melody, and I wasn't that precious about it. I came to realize later that perhaps I should have been. [Laughs] Whoops!"
Aside from the anniversary, Morissette is also gearing up to release Such Pretty Forks in the Road — her first album in eight years — on July 31. Read her full interview with Rolling Stone here.
Photo: Getty Images