Florida Cops Laugh After Shooting Protesters With Rubber Bullets
By Bill Galluccio
July 2, 2020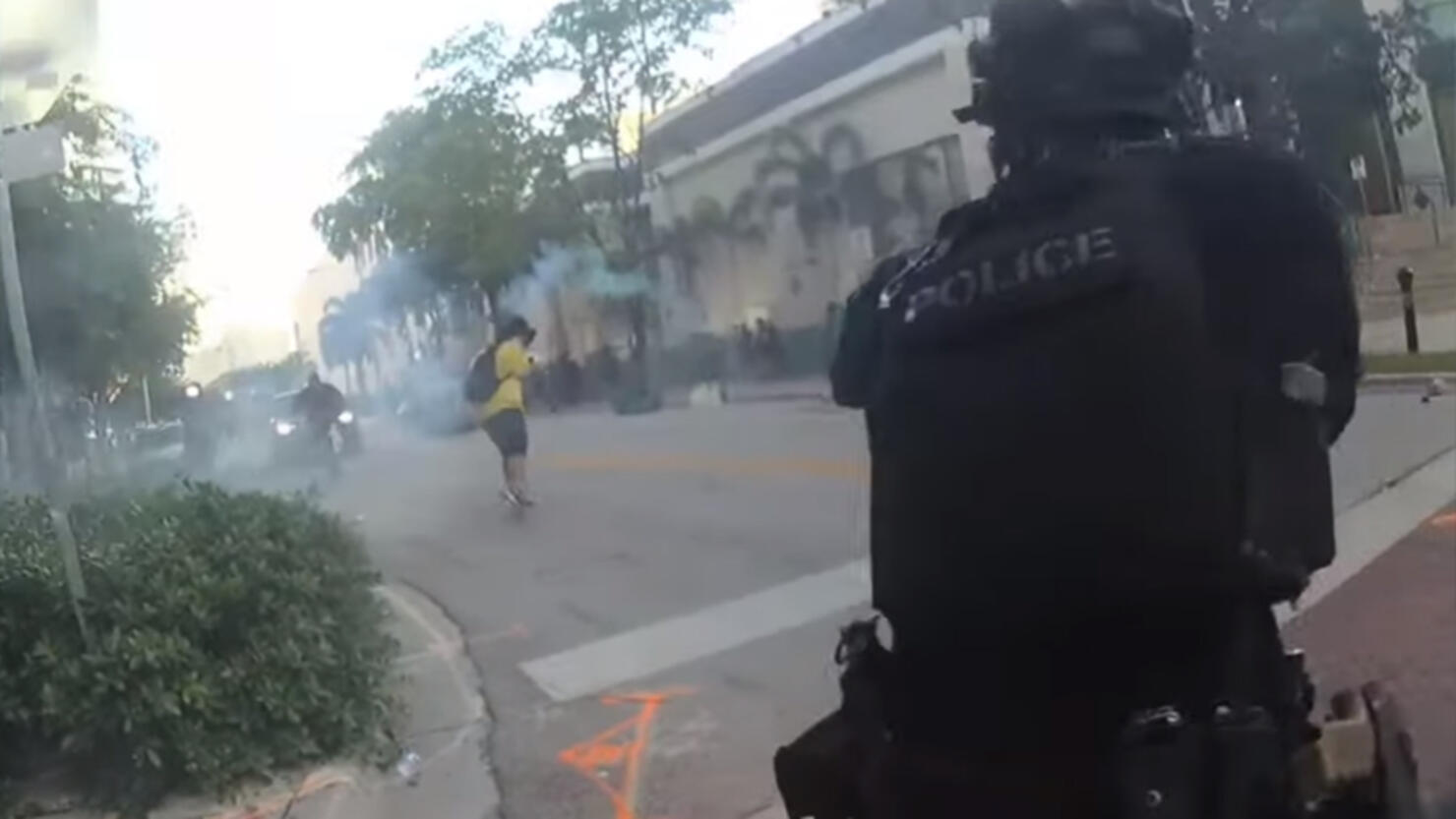 Body camera footage captured officers with the Fort Lauderdale Police Department joking around and celebrating after they fired rubber bullets during a May 31 protest against police brutality. The video, obtained by the Miami Herald, recorded Detective Zachary Baro, a Fort Lauderdale SWAT team leader, casually chatting with Officer Jamie Chatman about shooting the protesters with rubber bullets.
Chatman sparked up the conversation, asking Baro if his body camera was off. Baro told him, incorrectly, that it was not recording. 
"Did you see me f*** up those motherf*******?" one of the officers said.
"I got the one f*****," the other replied amid laughter.
After the Herald's story was published, the Fort Lauderdale Police Department released the entire video clip, which was nearly nine minutes long.
"The Herald's story shows only two and a half minutes of an 8 minute and 43-second long video. The entire video clearly demonstrates our officers were under attack by a group of people who chose to use violence instead of peace to antagonize the situation. Although the language is extreme and offensive to some, our officers were dealing with the chaos of a developing situation," Fort Lauderdale Police Chief Rick Maglione said in a statement.
Authorities said they are reviewing over 8,000 minutes of body camera footage from the protests.
Earlier in the week, another officer from the department was charged with battery after he was recorded shoving a kneeling protester to the ground during the same May 31 protest.
You can watch the body camera footage below.
WARNING: VIDEO CONTAINS STRONG LANGUAGE
Photo: YouTube/Fort Lauderdale Police Department