Pop Smoke's Posthumous Debut Album Proves He Was Destined For Stardom
By Gabriel Pabon, @Gabep96
July 3, 2020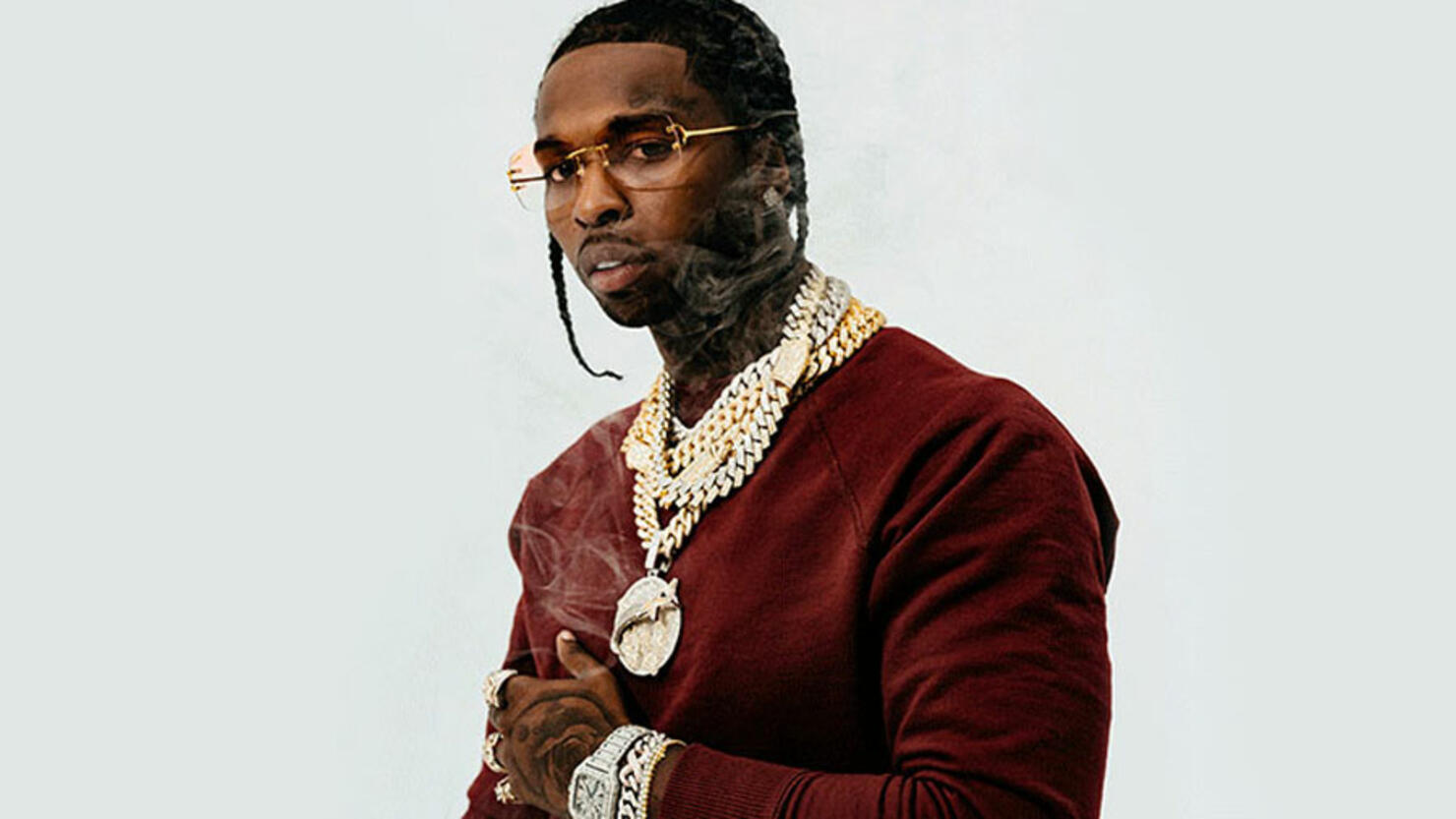 When Pop Smoke first came on the scene last summer with his hit singles "Welcome To The Party" & "Dior", Pop Smoke was setting himself on a path not only spearheading a new wave of rappers out of Brooklyn but the young MC had his sights set on the whole world. Gaining notoriety across the country and across the pond over in England, one of the brith places of "drill" music, Pop was doing things that no one has done before.
After a year of build up with his "Meet The Woo" series of tapes with the first one dropping last July and the sequel dropping only a few weeks before his passing we now finally have Pop Smoke's fully realized debut album "Shoot for the Stars, Aim for the Moon" which features Quavo, Lil Baby, Roddy Ricch, 50 Cent, Da Baby, Rowdy Rebel, Swae Lee, Tyga, Karol G, King Combs + More!
The history of this projects creation goes all the way back to March 2019. 50 Cent had become one of Pop's biggest fans, supporters and mentors in his final months, detailed in a New York Times article 50 revealed how Pop was changing his life for the better, moving smarter, working on his acting skills and was on his way to international stardom.
After his passing 50 Cent took to his Instagram declaring that he wants to help finish the album and fully realize Pops vision. "I'm on the move listening to Pop smoke, I decided I'm gonna executive produce and finish his album for him," 50 said.
His comments received the support of Steven Victor who first signed him and then he became the co-executive producer of the album and hopped on the song "The Woo" which features him and Roddy Ricch.
As it turns out much of the album was finished before his passing. Steven Victor CEO of Victor Victor Worldwide who first signed Pop spoke a bit about the album in an exclusive listening session with Power 105.1 explaining that 70% of the album was completed before Pop's death. Pop had also expressed that he wanted to venture outside of doing drill music citing to Steven that he had been singing in his Church choir since he was a child and wanted to explore that lane more which can be heard on this album.
Steven also gave us some insight on some behind the scenes creation of some of the tracks:
"Snitchin" which features a huge lineup of features including Quavo and Future, was originally a Quavo song that featured Pop Victor said. Quavo had taking a liking to Pop early on in his career and had worked with him on songs such as "Shake The Room". According to Victor his team reached out to Quavo and the Migos rapper was kind enough to let them have it for the project, along with Future hopping on the song.
Along with singing Pop was looking to reach the latin music world with his record "Enjoy Yourself" with Karol G. Tyga who is also featured on the album originally had a verse on the song but Pop felt that it needed a reggaeton artist on it. Specifically asking Tyga to link him up with Karol G for the album and she immediately was down to hop on the record according to Steven Victor.
Today it's all about celebrating the music and life of Pop Smoke. Hope you feel all the love up in the stars Pop 💫🌙💫 We love you and miss you. The album is straight fire!