Kane Brown, Lauren Alaina & Old Dominion Perform During 4th of July BBQ
By Taylor Fields
July 4, 2020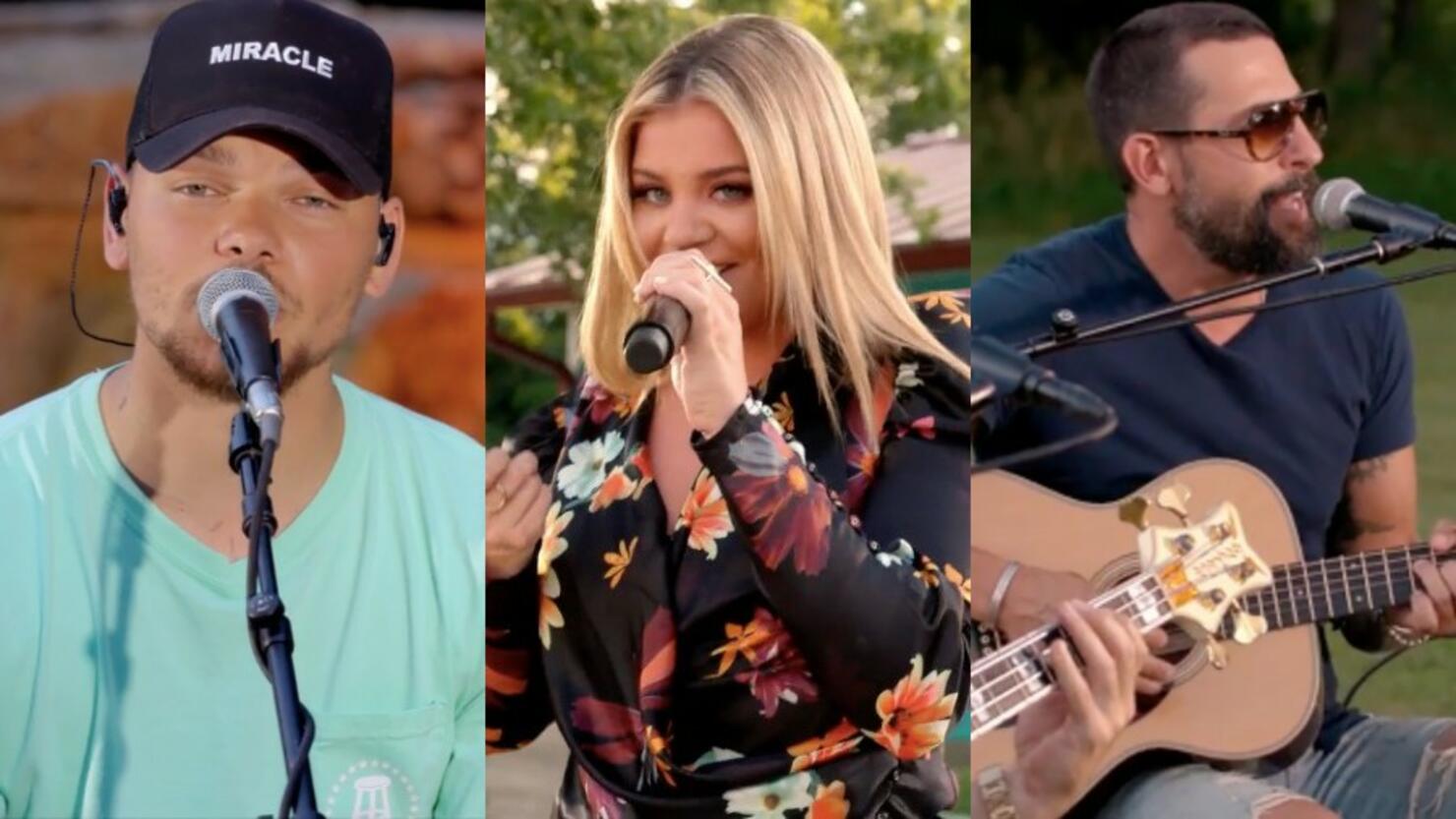 A few of your favorite country stars came together to celebrate the 4th of July with fans from their own backyards. Hosted by Bobby Bones, Kane Brown, Lauren Alaina and Old Dominion shared their favorite 4th of July memories and performed some of their biggest hits and more during the iHeartCountry 4th of July BBQ Presented by Lowe's.
If you missed any part of the show, watch it on demand via CWTV.com or The CW app.
Joined by his band, some friends, his wife and new baby girl Kingsley, Kane Brown performed poolside for fans as he sang his single "Cool Again," "Lose It" from his 2018 album Experiment, and a cover of the early 70s classic "Drift Away."
Brown also opened up about what the 4th of July means to him, and his favorite Independence Day memories. He said, "The 4th of July, means to me, celebrating our freedom all over the United States, just with family. And just hanging out with friends. My favorite 4th of July memory, it was probably going over to my cousin's house and getting to shoot off all the fireworks. We were shooting them at each other, which I wouldn't recommend doing, but we just had a good time."
Kane and his wife welcomed their daughter into the world in October 2019. The new dad explained of getting to experience fatherhood during quarantine, "It's amazing being a new father. I didn't know it would be this fun. During quarantine, I got to see everything that was happening, everything that was going on. I got to see both of her two teeth grow in so far. She found her tongue, she's constantly sticking her tongue out. It's cool, it's one of the best feelings in the world."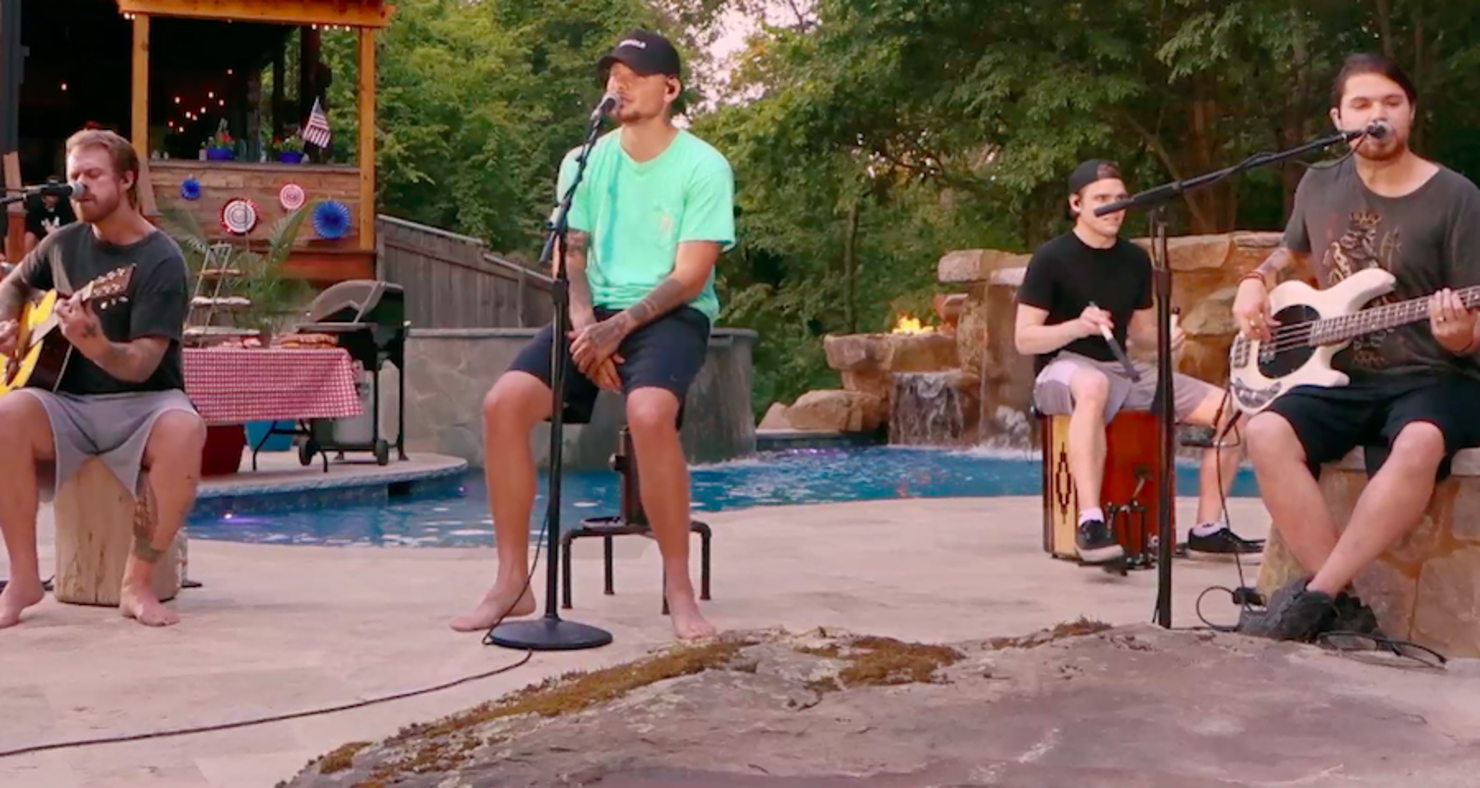 Lauren Alaina performed some of her biggest songs from Nashville's Love Shack with her band and a few friends. The country star performed her first No. 1 song "Road Less Traveled" and "Getting Good," which as she explained, is about "counting your blessings."
During her performance, Lauren opened up about experiencing an "emotional rollercoaster" during quarantine. She explained, "I feel like the last few weeks have been like an emotional rollercoaster for me. I'd gone from being extremely sad, to angry and confused, to wanting to figure out how to help. The most important thing for all of us to do is to listen, and to love, and to learn, so that all humans feel loved and feel treated equally."
The singer/songwriter also shared her favorite 4th of July memories, which involves going "all out" and getting dressed up. She said, "When I was a little girl, I spent the 4th of July with my grandparents every year, and I absolutely loved my Nana. I just remember being with her, and feeling so loved, and feeling the warmth of summer, and getting to hang out with her. I think the reason I am so festive and always wanna dress up is because of her. Every year for the 4th of July, I wear the most obnoxious outfits; red, white and blue — I go all out. I will take any excuse where I get to dress up and have a party."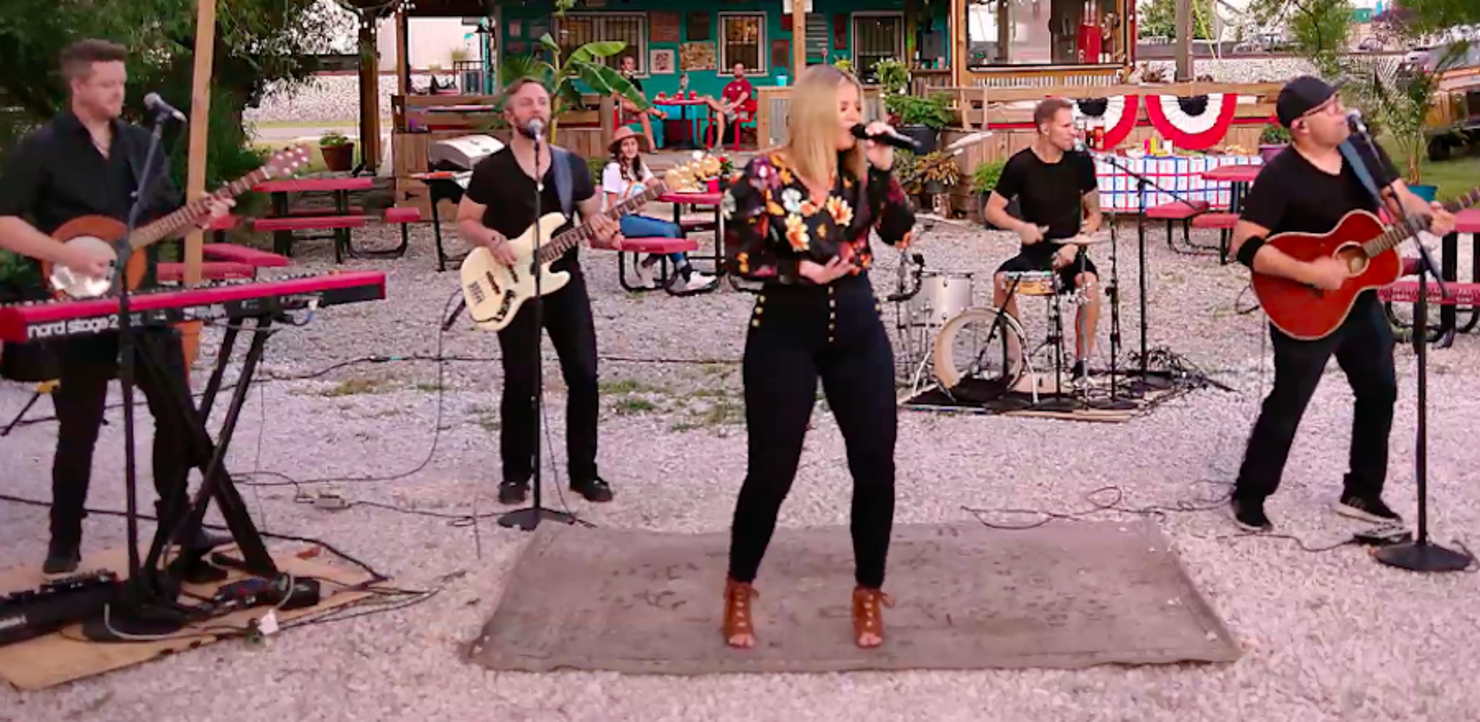 Sitting around a fire pit, Old Dominion performed their songs "Make It Sweet" and "One Man Band," in addition to a cover of John Mellencamp's "Pink Houses."
The guys also shared some of their favorite 4th of July memories, which include the staples like BBQs, parades, and fireworks. They also gave fans a glimpse into how they've been doing while social distancing in quarantine. The band explained that they've been keeping in touch on Zoom for some songwriting and tequila shots.
Old Dominion's Brad Tursi added, "It's a crazy time right now, but people are standing up for what they believe in, and hopefully, we can use this as a springboard to get to a higher place."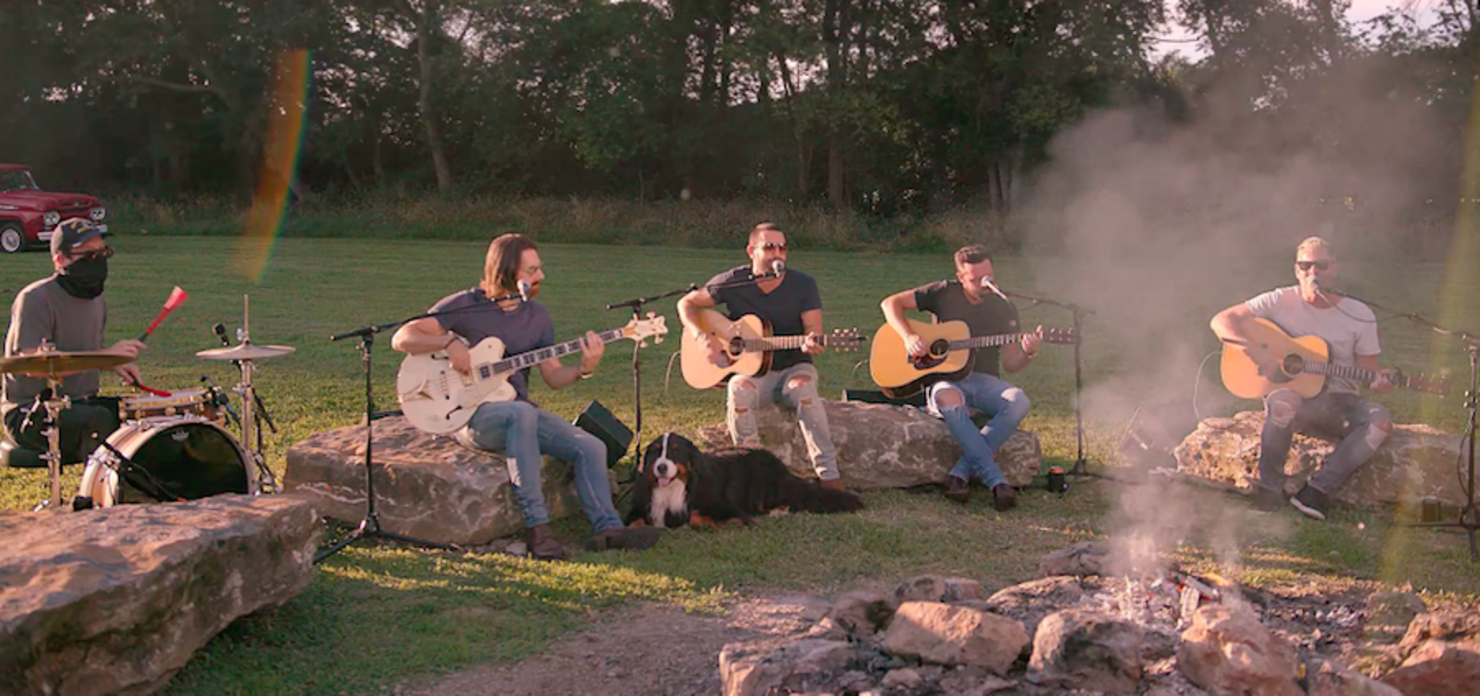 To close out the show, Kane Brown and Lauren Alaina sang their five-time-platinum hit collaboration, "What Ifs," with the help of a little "TV magic."
And in case you didn't know, Kane and Lauren have known each other a long time — since 7th grade choir class! The two met in choir class, and as Lauren explained, "One day I heard him humming, and I made him stay after class and made him sing. And then, we started singing together."
Kane added, "She ended up making me do a solo with her, and it kind of made me wanna sing some more."