Dave Grohl Didn't Want To Join Another Band After Kurt Cobain's Death
By Katrina Nattress
July 5, 2020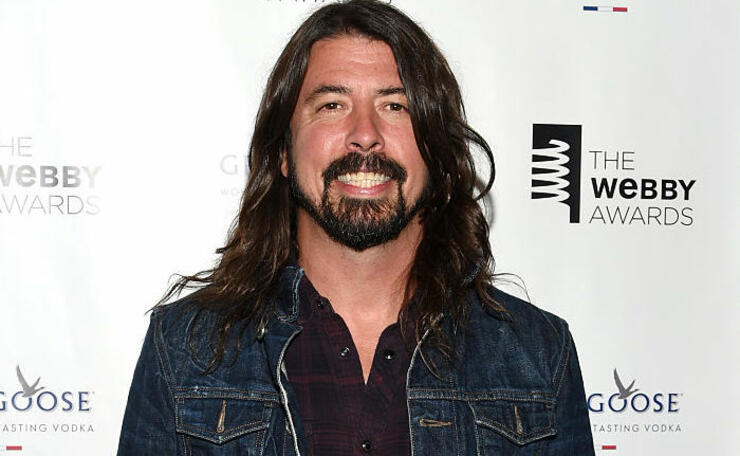 Foo Fighters' debut self-titled album turned 25 on Saturday (July 4), and the band's founder Dave Grohl has been reflecting on the past two-and-a-half decades. During a recent interview (via SPIN), the frontman recalled how he didn't even want to listen to music, let alone play in a band, after Kurt Cobain died.
"So after Kurt passed away, there was a period of everyone just hiding from the world and our whole world was turned upside down. So there was grief, there was mourning. We all rallied together. I remember hanging out with Krist Novoselic and the two of us making sure that we were okay," he explained. "And then I did a little bit of traveling. I remember going… I took a trip to the UK. I don't know, I just did a lot of driving around and thinking. And eventually, I started getting calls from people to ask if I wanted to play drums with them or join another band, and I just didn't see that happening at the time. And I'd always come home from tours and recorded songs by myself, but that feeling was gone. I didn't really want to write or even listen to music, much less join a band and play in one."
However, as time passed Grohl decided to bring Foo Fighters into the world. That came with its own struggles, as he remembered receiving criticism for playing music after Nirvana. "There's some journalists that are just like, 'How dare you played music after Nirvana.' I'm like, 'What am I supposed to do?' We tried really hard to do it right. Instead of jumping on a tour opening up for some massive arena band at the time, we thought, 'Okay, well let's get in the van and let's do it like we've always done it. Let's start the way we always started,' and that felt comfortable to us," he said. "And in doing any promotion or press, we didn't make a video right out of the gate, we tried to temper all of that stuff because it was scary in a way. I knew that I was walking the plank on this. I knew that I was going to be scrutinized and I knew that there was going to be comparisons and things like that. And yeah, I mean it was tough. But it wasn't that tough. I mean it was like if someone gave you s**t, you just say, 'F**k you motherf**ker.'"
The Foos should be on their Van Tour to celebrate the anniversary, but like so many other artists his plans were thwarted in the wake of the COVID-19 pandemic.
Photo: Getty Images