Garth Brooks Postpones Livestream Concert Due To Possible COVID-19 Exposure
By Blake Taylor
July 6, 2020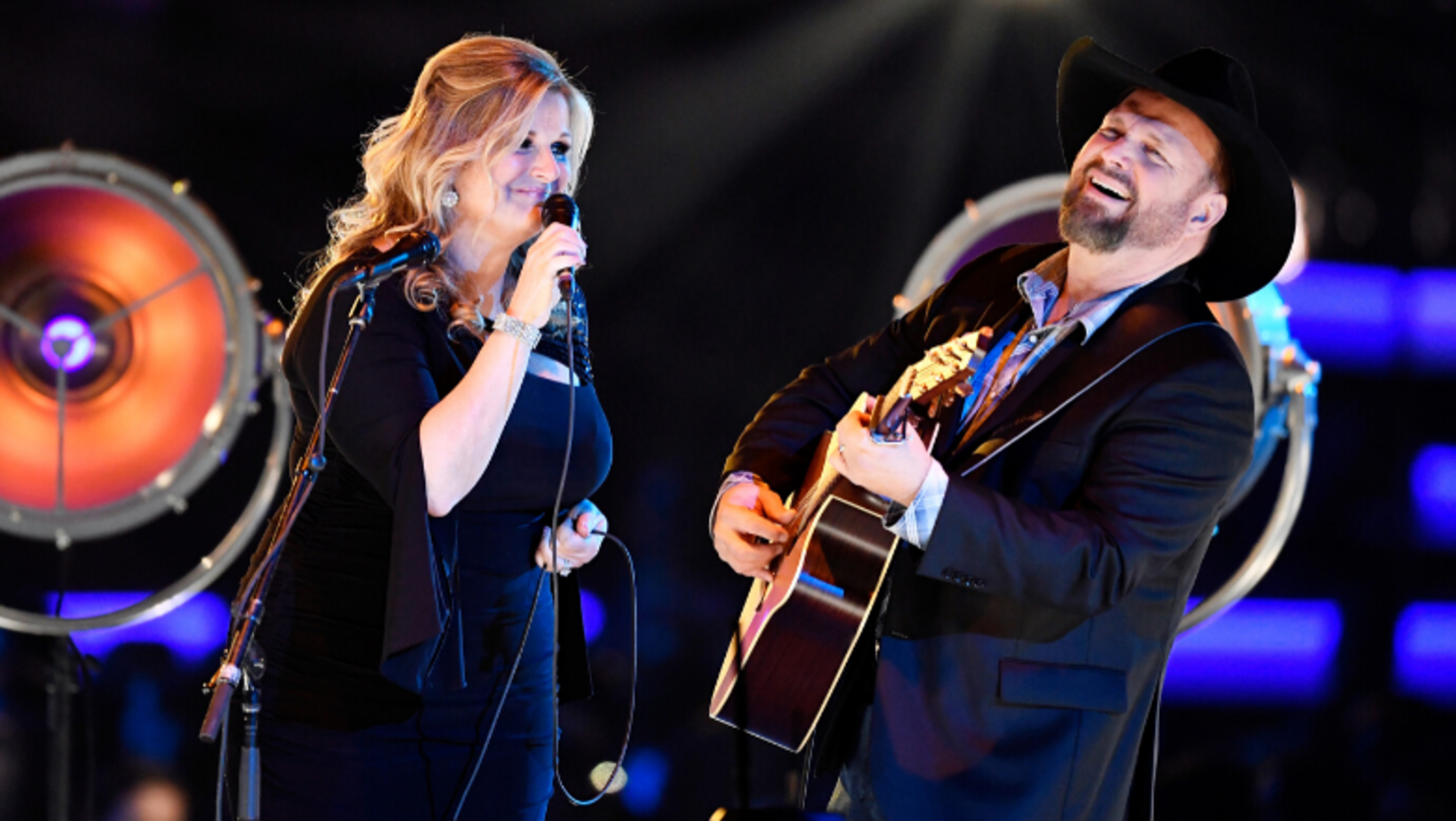 Garth Brooks and Trisha Yearwood are postponing all livestream events for two weeks due to COVID-19. The country superstar couple is feeling fine, but someone on their team may have been exposed to the virus and they don't want to take any chances.
Brooks' rep released a statement regarding the situation on Monday (July 6), revealing that their July 7th Facebook concert, Brooks' Inside Studio G and Yearwood's T's Coffee Talk, are postponed for two weeks "out of an abundance of caution" while everyone quarantines.
"While Garth and Trisha are fine, the Garth/Trisha camp has possibly been exposed to the Covid-19 virus," the statement reads. "To be smart about this, they are all quarantining for two weeks and thank everyone for their concern."
Early on in the coronavirus (COVID-19) pandemic, Brooks and Yearwood hosted a livestream concert from home that brought in more than 5.2 million viewers. The massive amount of fans tuning in caused the website to crash which led to a CBS network special called Garth & Trisha Live!
Brooks also recently put on concert for fans at 300 drive-in theaters around North America. The idea of the show was to give people a way to get out of their house to enjoy music, while also maintaining all the COVID-rules and social distancing guidelines.
"Last night I saw everything about the old days, but it happened right in the middle of the most uncertain times I have known in my life," Brooks captioned a photo of fans watching his performance from a drive-in. He added, "#ThisIsAMERICA 🇺🇸! I can't thank you enough!!! love, g #GarthDriveIn"
The new date for Brooks and Yearwood's Facebook live concert has yet to be announced. Stay tuned for more details to come.