What Cole Swindell Says About Summer Anthem 'Single Saturday Night'
By Lauryn Snapp
July 6, 2020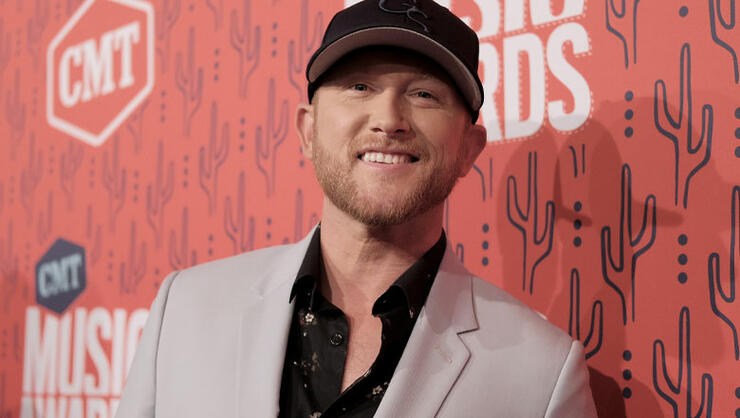 Cole Swindell's new single "Single Saturday Night" is out now. Sit back and sip some White Claw and listen to Cole's summertime track below.
In a recent interview with Cody Alan, Cole opened up about his summertime track and shed some light on his current Saturday night situation. 
"I knew this was the song," says the "Ain't Worth The Whiskey" singer. "I judge music by how I listen to songs. You know the one that you put on when your friends are in the car? I was like, "Man, this has got to be my next single. So, we got it out there and the fan reaction was what I was hoping it would be."
"It's summertime. It's been a rough year, and I have had some serious songs. So, let's roll the windows down, and let's have some fun. We have plenty of time to sing the serious stuff. That, to me, what "Single Saturday Night" is."  
Cole dropped a spoiler that his Saturday night plans have been a little lackluster as of late. Laughing with Cody, Cole shared, "It's pretty bad. I haven't been doing a whole lot, especially Saturday nights. Obviously, we haven't been able to go out. For me, it's been a lot of Netflix, or whatever is on. Obviously, not really sports, and it has definitely been a "single" Saturday night. I am by myself." 
While Cole may still be searching for love, country fans are loving him for this new track. 
Do you enjoy country stories like these? Bookmark www.CMTCody.com and check back daily for exclusive interviews, trending topics, and the latest from country's hottest stars. Connect with Cody Alan on socials by following along on Twitter and Instagram @CodyAlan.
Photo Credit: Getty Images. 
Chat About What Cole Swindell Says About Summer Anthem 'Single Saturday Night'