Dr. Anthony Fauci Says U.S Is 'Knee-Deep' In First Wave Of COVID-19 Cases
By Hayden Brooks
July 7, 2020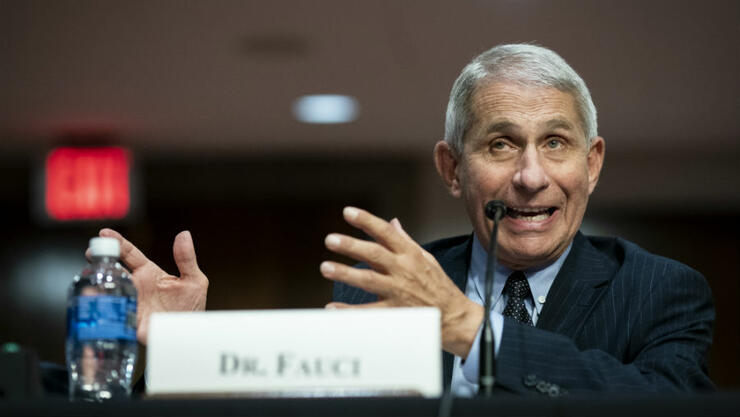 Dr. Anthony Fauci is not too impressed with the United States' handling of the COVID-19 pandemic.
On Monday (July 7), the director of the National Institute of Allergy and Infectious Diseases spoke out during an interview on Facebook Live, admitting that action is needed immediately to curb the spread. "We are still knee-deep in the first wave of this. And I would say, this would not be considered a wave," Fauci declared in his 30-minute talk with NIH Director Francis Collins. "It was a surge, or a resurgence of infections superimposed upon a baseline."
As per data from John Hopkins University, new cases of coronavirus in the United States have reached an all-time high with around 50,000 per day. Almost 3 million Americans have contracted the respiratory virus as the death toll has climbed up to the 130,000 mark. Additionally, at least 32 states have reported high rates of new cases compared to previous prior weeks.
As for why we're still climbing in numbers, Fauci said that it may fall on the cities and states that have reopened far too fast. "A series of circumstances associated with various states and cities trying to open up in the sense of getting back to some form of normality has led to a situation where we now have record-breaking cases," Fauci admitted. "The European Union as an entity, it went up and then came down to baseline. Now they're having little blips, as you might expect, as they try to reopen. We went up, never came down to baseline, and now it's surging back up. So it's a serious situation that we have to address immediately."
Chat About Dr. Anthony Fauci Says U.S Is 'Knee-Deep' In First Wave Of COVID-19 Cases