Steuart Smith Still Isn't An Official Member Of The Eagles After 20 Years
By Andrew Magnotta @AndrewMagnotta
July 7, 2020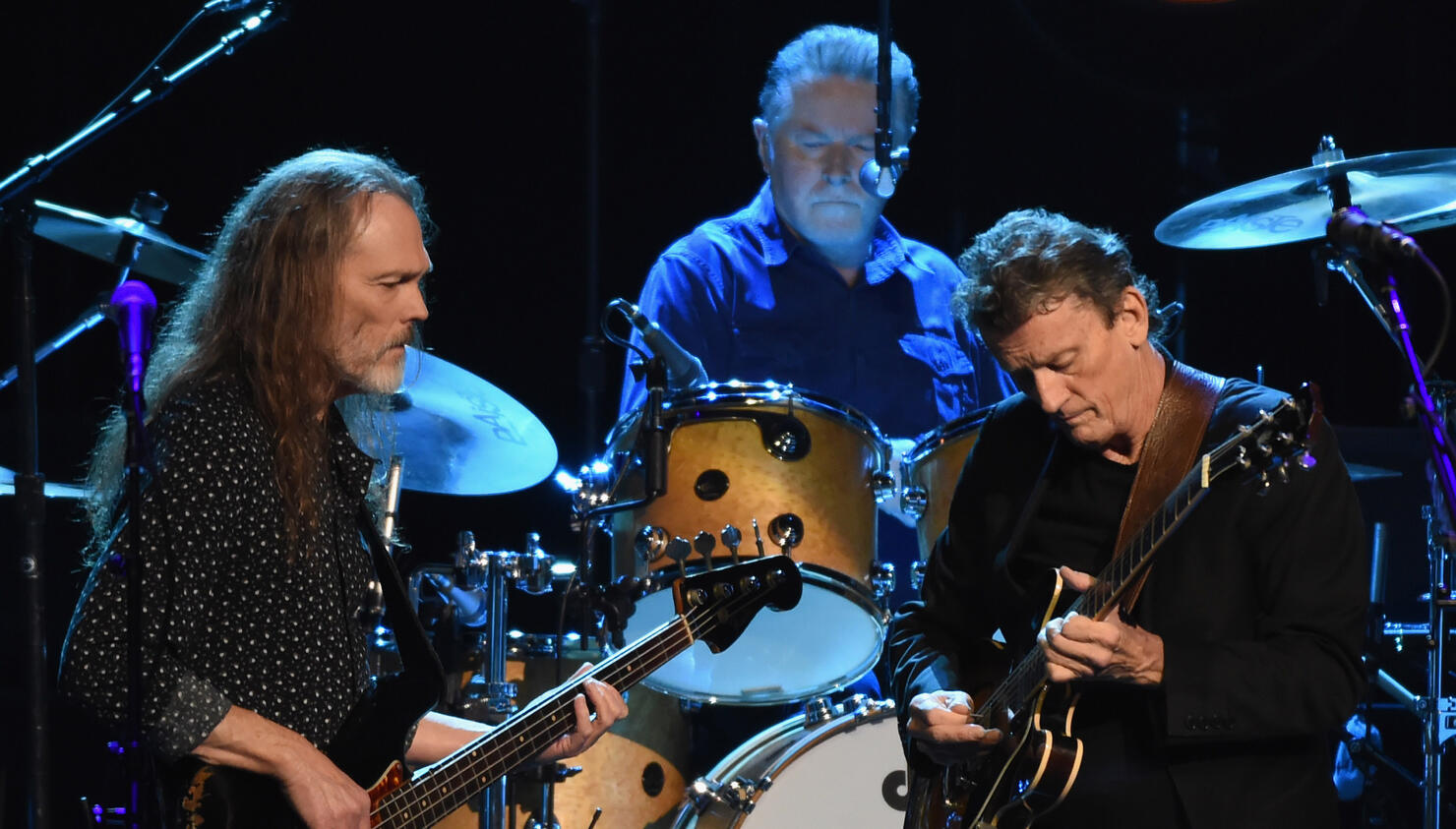 If people drew any conclusions at all from ESPN's Sunday evening broadcast of the Eagles' Live From the Forum MMXVIII it was that lead guitarist Steuart Smith is a cornerstone of the band's live performances.
Smith stepped into guitarist Don Felder's spot in the band's touring group in 2001, but he's also tasked with performing parts by Felder's predecessor Bernie Leadon. So if you watched Live From the Forum, you saw a ton of Steuart Smith on your screen.
But anyone who read the credits after the show was over would have seen that Smith's name was not among those listed as members of the Eagles.
Don Henley met Smith about 20 years ago when Smith was playing alongside Shawn Colvin. Henley became enamored with the Smith's versatility and team-first demeanor and hired him to work on his 2000 solo album, Inside Job.
After Henley introduced Smith to Glenn Frey, he was invited to tour with the Eagles.
Smith's initial agreement with the band designated him as a sideman to the core group of Henley, Frey, Joe Walsh and Timothy B. Schmidt. It was a role Smith was comfortable with at the time and he's apparently had no qualms about it since.
Ultimate Classic Rock notes that Smith continues working as a sideman for other artists when he's not with Henley or the Eagles, and he rarely does solo interviews.
Even when the band reunited in 2017 after Frey's death, Smith was not included in promotional material touting the band's two new members, Vince Gill and Deacon Frey.
Henley said in a 2017 interview that the guitarist refuses to take time off when the Eagles do; he just loves to play.
"If we're not playing, if we're not doing Eagles stuff, or if I'm not doing solo stuff, he's off doing some other project," Henley once said. "He never ever stops. We say, 'Steuart, why don't you take a vacation, just a couple of days?' But he just loves to play and he's really good at it."
Smith's work with the Eagles goes beyond the stage. He's listed as a co-producer on the band's 2007 studio album, Long Road Out of Eden, and he's also credited as a songwriter on five tracks on that LP. He's played on two of Henley's latter solo albums.
While Smith might lack official status in the Eagles, he has the utmost respect of his bandmates.
"If we hadn't found him, I'm not sure we could have continued, frankly," Henley once said of Smith. "Because there are not many guys around that can do what he does."
Photo: Getty Images