Charlie Daniels Funeral Plans Announced
By Blake Taylor
July 8, 2020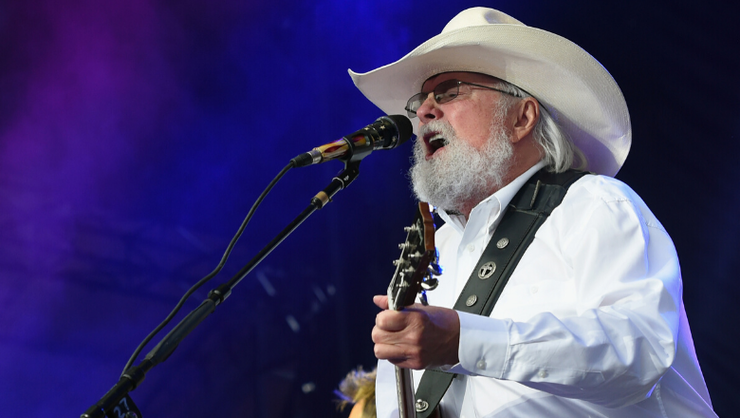 Details for country music icon, Charlie Daniels' funeral have been announced.
According to Nashville's WSMV News 4, Daniels' funeral is set to take place on Friday (July 10) at World Outreach Church, in Murfreesboro, Tennessee. Ahead of the service, a visitation will be held on Thursday (July 9) from 10AM to 8PM at Sellars Funeral Home in Mount Juliet, just outside of Nashville.
Police said during the event, "local law enforcement Honor Guards will perform a casket watch throughout the visitation."
Additionally, the Daniels family will hold a patriotic-themed memorial on Wednesday (July 8) at 6:30PM outside the Sellars Funeral Home. The event, which will be open to the public, will feature honors from the military and an aircraft flyover as well as appearances from Trace Adkins, Tracey Lawrence, Darryl Worley and more.
Daniels died on Monday morning (July 6) at Summit Medical Center in Hermitage, Tennessee at the age of 83. A statement from his publicist says he suffered a hemorrhagic stroke, which resulted in his death.
Charlie Daniels, born on October 28, 1936, was known for his contributions to Southern rock, country and bluegrass. The Charlie Daniels Band has long populated the radio with hit songs including his signature song, "The Devil Went Down To Georgia."
Over the course of his career, Daniels has received numerous accolades. He joined the Grand Ole Opry in 2008, and was inducted into the Country Music Hall of Fame in 2016.
Additionally, Daniels was dedicated to helping causes close to his heart. He was a loyal supporter of the military and gave much of his time and talent to several charitable organizations including The Journey Home Project, which he founded in 2014 with his manager David Corlew, to help veterans of the United States Armed Forces.
In lieu of flowers, Daniels' family is asking fans to donate to the Journey Home Project. Donations can be made online or by mail (17060 Central Pike, Lebanon, TN 37090) and floral arrangements can be sent to Sellars Funeral Home.
Daniels is survived by his wife, Hazel, and his son Charlie Daniels Jr.
Photo: Getty Images
Chat About Charlie Daniels Funeral Plans Announced