Supreme Court Backs Trump Plan To Deny Birth Control To Some Workers
By Bill Galluccio
July 8, 2020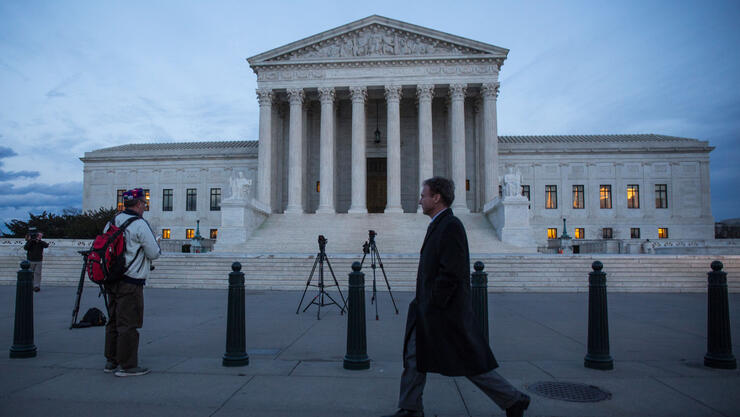 The Supreme Court handed the Trump administration a victory, ruling that it had the power to expand religious exemptions to provide insurance for contraceptives for employees.
The Trump administration tried to expand an exemption in the Affordable Care Act that allows religious groups to opt-out of providing contraceptive coverage to employees. Under the new rule, that exemption would be available to publicly-traded companies, large universities, and other private businesses.
Employees would still be able to receive insurance coverage for contraceptive services, but those costs would have to be covered by the insurance company or the government. Pennsylvania and several other states challenged the expansion of the rule in court, arguing they would be responsible for paying for the insurance coverage.
In a 7-2 ruling, the Supreme Court found that the Trump administration was within its rights to alter the rule and allow other employers to claim the exemption.
"We hold today that the Departments had the statutory authority to craft that exemption, as well as the contemporaneously issued moral exemption. We further hold that the rules promulgating these exemptions are free from procedural defects," Justice Clarence Thomas wrote in the majority opinion.
Sonia Sotomayor and Ruth Bader Ginsburg both dissented, arguing that allowing the expanded exemption to remain in place puts women's health at risk.
"Today, for the first time, the Court casts totally aside countervailing rights and interests in its zeal to secure religious rights to the nth degree," Ginsberg wrote. "Destructive of the Women's Health Amendment, this Court leaves women workers to fend for themselves, to seek contraceptive coverage from sources other than their employer's insurer, and, absent another available source of funding, to pay for contraceptive services out of their own pockets."
Photo: Getty Images