Tiffany Haddish Sparks Concerns After Revealing Dramatic Haircut
By Paris Close
July 8, 2020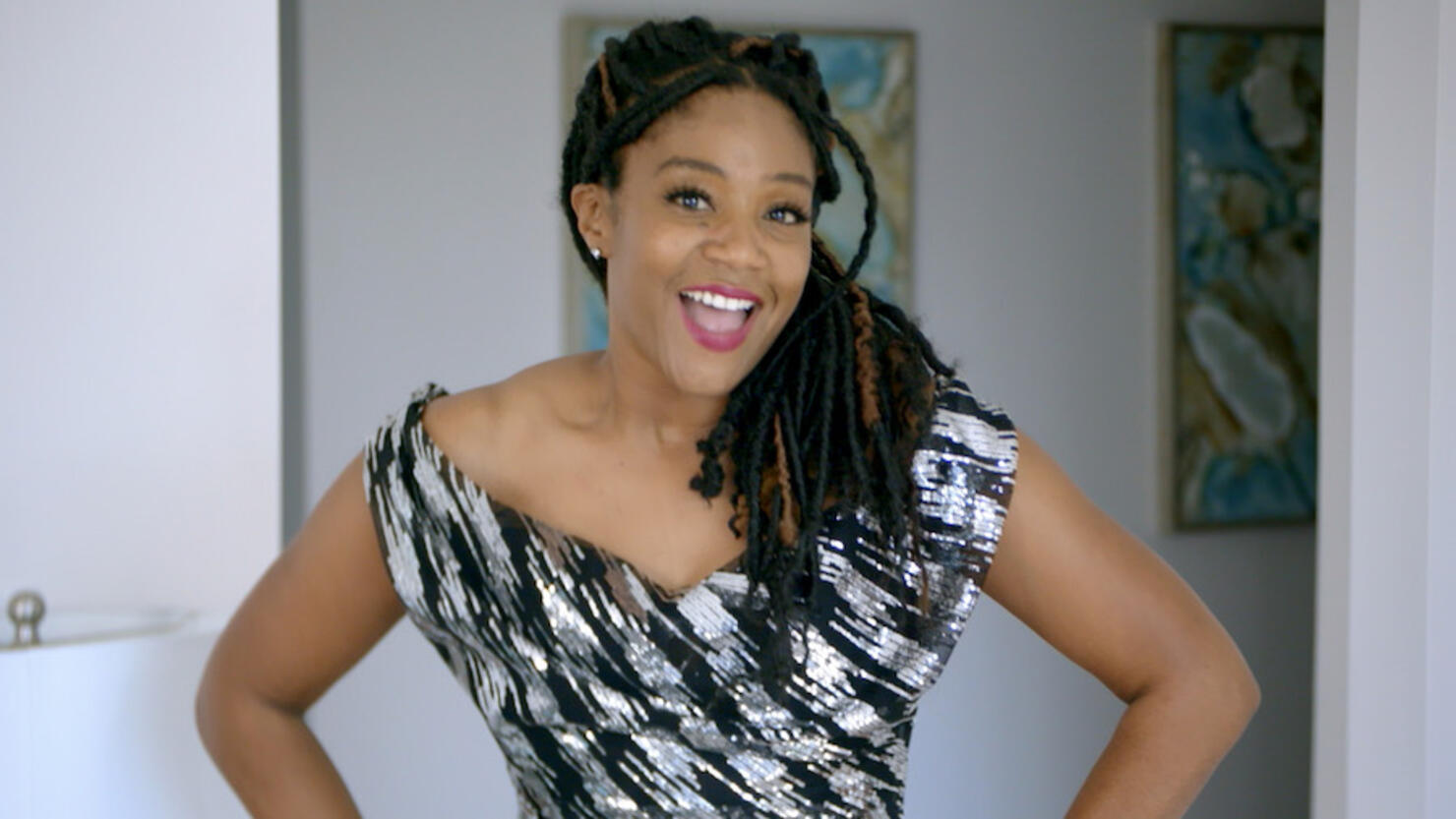 Tiffany Haddish doesn't look the way she used to anymore.
The Girls Trip actress is the latest superstar to try her hand at giving herself an at-home haircut as salons remain closed amid the ongoing coronavirus pandemic. On Tuesday (July 7), Haddish took her millions of followers by surprise when she got on Instagram Live and proceeded to chop off her long locs, one by one, unveiling her newly-bald look.
"Cut my hair!" Haddish captioned the video, explaining, "I cut all my hair off cause I want to see my Scalp. I know my whole body I know where every mole is but I don't know my Scalp. So hello Sclap #SheReady to everything."
While many users reacted positively and praised Haddish's decision, the funnywoman's spontaneous big chop sparked concerns from fans worried about her mental health. Prompted by accusations of her suffering from a mental breakdown, Haddish went to Instagram once again to clear the air on her mental state and her reasons for cutting her hair.
"Somebody go check on sis, something's wrong with her. What's wrong with her mentally? She done lost it!" the 40-year-old said, mocking fans who claimed she "lost her mind."
"Why, when a woman decides, 'I'm going to cut my hair off because I want to see my scalp,' she gotta have a mental problem? Nothing is wrong with my brain, guys, I'm suffering from no emotional s—t, nothing. I literally been talking about this for years, how I want to see my scalp," Haddish said.
"Let's just be honest, as a black woman — I don't know about white women — but as a black woman, that's a good hour to three hours of your f–king day," she explained. "Even if your hair is braided, you gotta grease your scalp, you gotta tie 'em up at night, you gotta make sure they look neat, it's a lot of work. So, I'm taking time off!"