Cody Alan's 'Zoom Room' Interview With Rascal Flatts
By Lauryn Snapp
July 9, 2020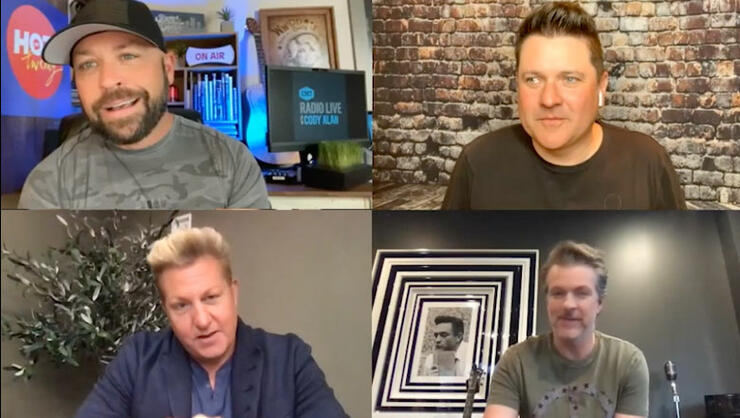 Rascal Flatts drops into the "Zoom Room" with Cody Alan for an interview where they discuss, new music, new daily routines, and new TikTok dances. The "How They Remember You" trio reveals details behind it all.
PLUS: Are the rumors true, is Rascal Flatts retiring?
Watch Cody's full interview now.
Photo Credit: CMT Radio.
Chat About Cody Alan's 'Zoom Room' Interview With Rascal Flatts