We'll Have To Wait A Bit Longer For Wolfgang Van Halen's Solo Debut
By Andrew Magnotta @AndrewMagnotta
July 9, 2020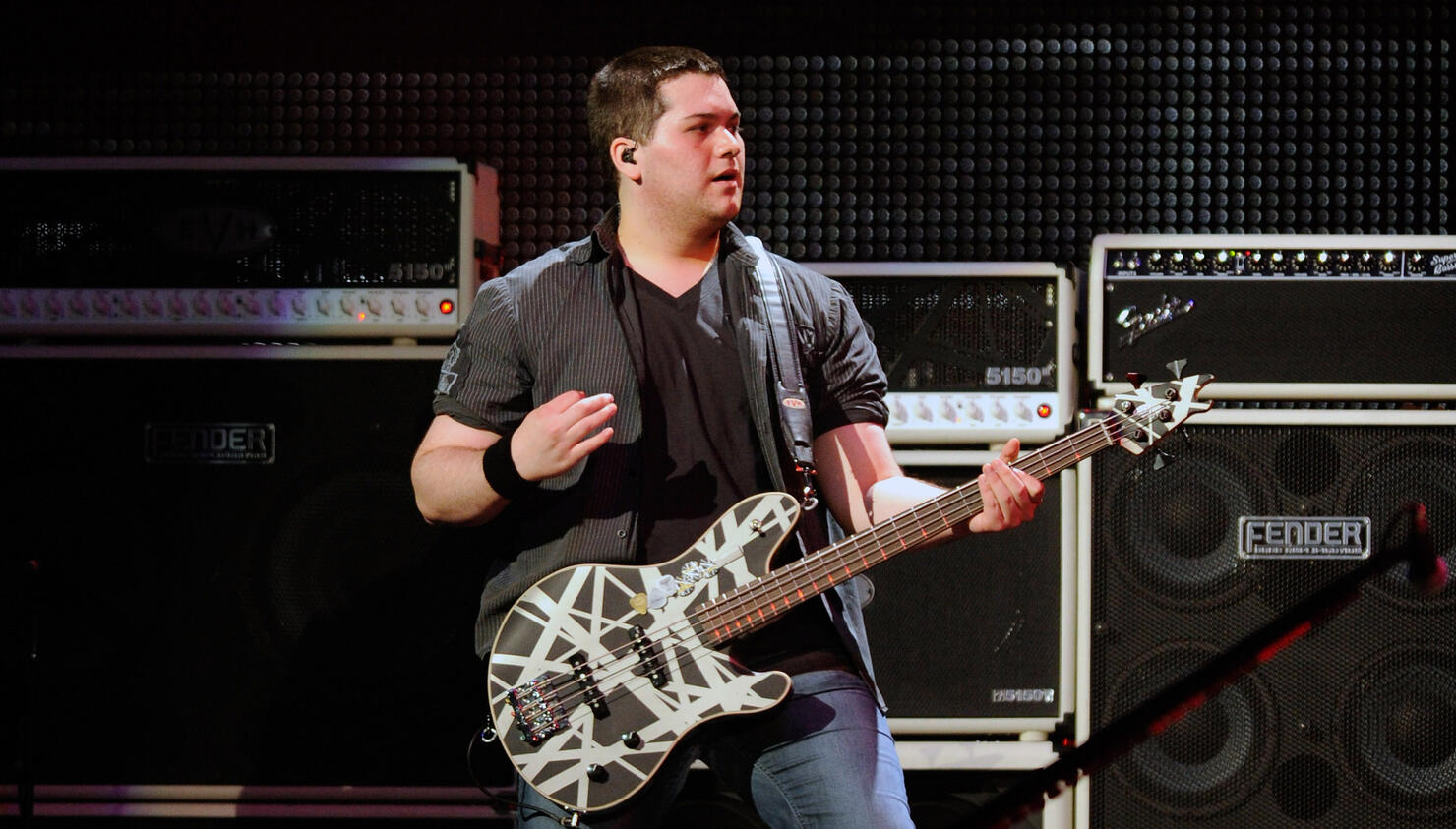 Wolfgang Van Halen has confirmed that the COVID-19 pandemic has pushed back the release of his long-awaited debut solo album.
Van Halen has been assembling the album for at least five years, writing the songs and recording each instrument, plus vocals, in between stints with the family band.
The Van Halen bassist has shared tantalizing clips of playback of the record in the studio over the past couple years. Earlier this year, he confirmed that the album was completed and he had signed a record deal. He has yet to reveal the title of the record.
When asked recently via Twitter about when the album would arrive, Wolfgang replied: "I'm working on it! The state of the world has really thrown a wrench into how I saw this releasing (given that no touring is able to happen until this all blows over), but I have a few ideas that I'm really excited about, so stay tuned!!"
Beyond the clips he's shared, Wolfgang hasn't said much about the sound or style of the record overall.
His father, Eddie Van Halen, said in an interview a number of years ago that the music his son was working on blew him away. He described the style as existing somewhere between AC/DC, Van Halen and "aggressive pop. The riffs are catchy. It's a little of everything and sounds like a freight train coming at you. I've never heard anything quite like it. It's so powerful that I'm jealous."
Producer Michael "Elvis" Baskette wrote in 2018 that he was "super proud" of Wolfgang's album "on all levels. It's been a long time coming but it will be very worth the wait!"
Wolfgang is featured on bass and background vocals on Van Halen's 2012 studio album A Different Kind of Truth, and on Alter Bridge guitarist Mark Tremonti's 2015 solo album Cauterize and 2016 solo album Dust.
He also recorded drums on Sevendust guitarist Clint Lowery's 2019 solo effort, God Bless the Renegades.
Photo: Getty Images