Darius Rucker Opens Up About His Own Experiences With Racism
By Blake Taylor
July 10, 2020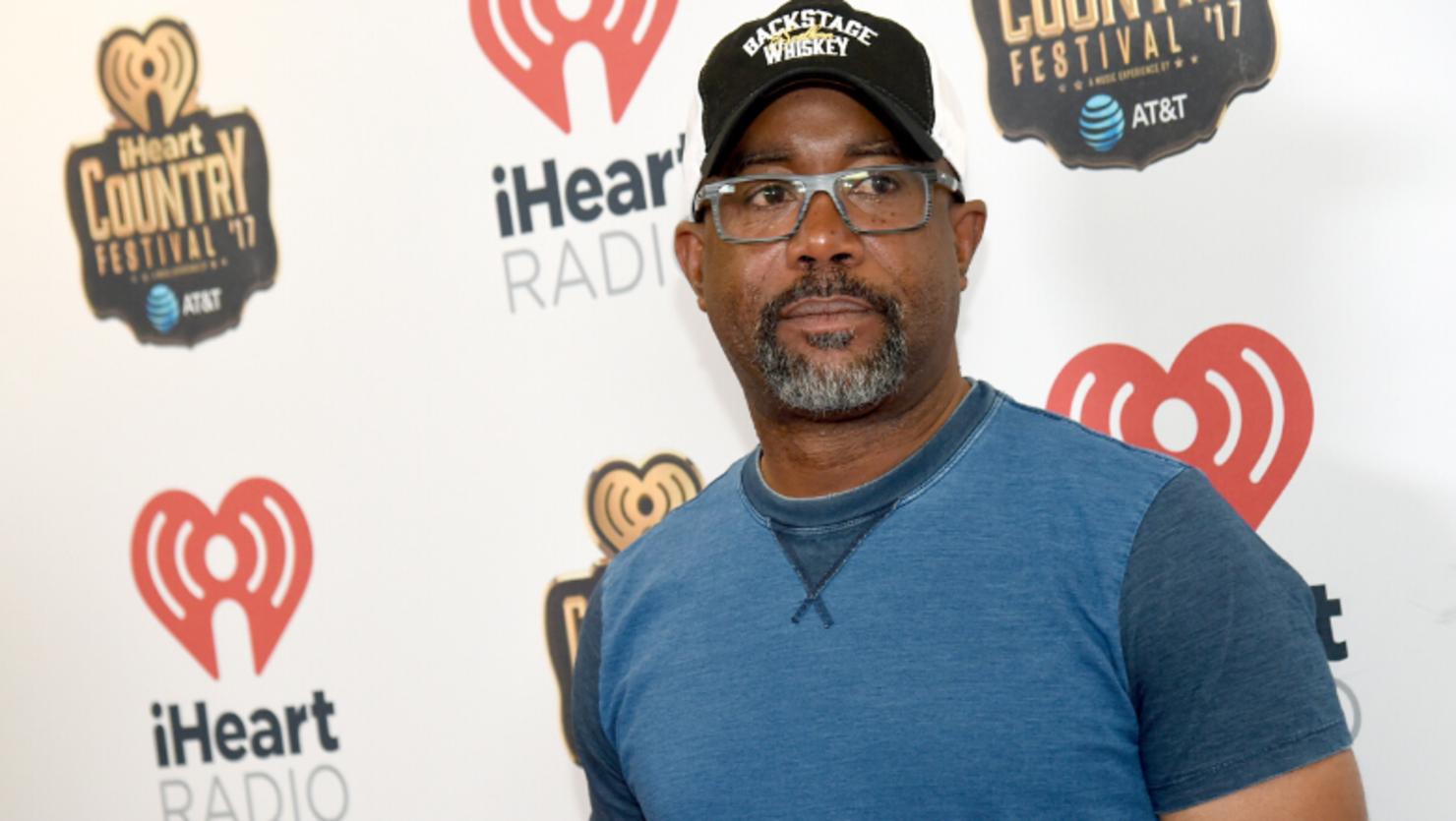 Darius Rucker opening up about his own personal experiences with racism, particularly throughout his music career.
During an interview with Today, Rucker discussed racism and explained how his approach to it has changed since the death of George Floyd.
"I've lived with racism my whole life," he shared. "It made me realize I can't keep living my life like everything's OK because everything is not OK."
Rucker's career took off in the '90s with rock band Hootie & the Blowfish before starting his successful solo career in country music. Playing music in two traditionally white genres, Rucker says, as a Black man, he's experienced racism firsthand.
"Really, you get to a point where you go, 'That's just how it is,' he said. "When I was going to radio stations and you got guys telling me, 'We're not gonna play you 'cause you're a Black guy,' that's just the way it is."
He continued, "I can't live like that anymore. I can't just go, 'It's OK,' and go on with my life and let somebody say something that I know they shouldn't say."
Rucker knows there's a risk in speaking out about sensitive issues in country music. "One sentence could end your career in country music. It's proven," he said. "Look at the Dixie Chicks, biggest thing in the business, they say one sentence, every station stops playing their music."
"That's the dumbest thing I ever heard in my life," Rucker added. "You know, it wasn't about their politics, it was about their music."
Rucker says he's had important conversations with his three children, Daniella, Caroline and Jack about how to act around police. "You've seen so many times when something so innocent as a traffic stop or something, and then all of a sudden someone gets shot," Rucker said, adding, "I don't want that for my boy. I don't want that for my daughters. I don't want that for anybody."
The singer is hopeful that this moment in our nation can be a turning point and create equality for everyone.
"It feels like so much of the country really wants some kind of change,'' he said. "Don't know what we're gonna do, don't know how we're gonna do it, but they want some kind of change. And so, for me, it feels different, and I hope I'm right."
Watch the full interview here.