Coldplay Shares Unreleased Footage From 'Yellow' Video Shoot
By Katrina Nattress
July 13, 2020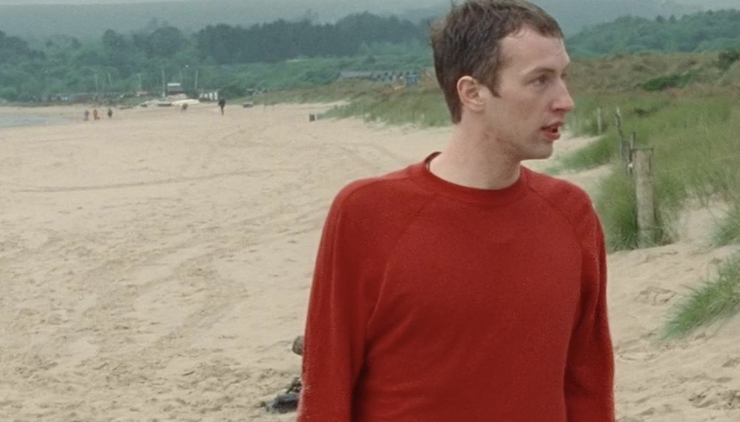 Coldplay's seminal debut album Parachutes turned 20 on Friday (July 10), and to celebrate the band shared remastered versions of the record's music videos: "Shiver," "Trouble," "Don't Panic," and of course, "Yellow."
"Happy 20th birthday to Parachutes, the album which set us off on this amazing adventure," they wrote on Instagram to commemorate the anniversary. "Thanks to all of you who have joined along the way."
But this wasn't the only surprise Chris Martin and company had in store for fans. Aside from updating the classic clips, they also shared never before seen footage from the "Yellow" shoot — and it looks like a completely different video!
We can all picture the iconic visual of Martin singing on a rainy, secluded beach — drenched and dressed from head to toe in rain gear; however, the day didn't start off wet and soggy. The previously unreleased clip shows Martin walking barefoot (!!!) in the sand, wearing a red sweater and cuffed jeans. And that abandoned beach is littered with people.
"Take 1 of the Yellow video (hidden in the vaults since 2000). There were loads of extras in this version, but it rained all day so we sent them home at 4pm," the band explained in an Instagram post. "Chris grabbed the cameraman and said 'let's just walk down the beach'. Worked out well in the end!"
Mind = Blown
Watch the "Yellow" outtake below.