Shawn Mendes Appears To Be Recording New Music: See The Photos
By Paris Close
July 13, 2020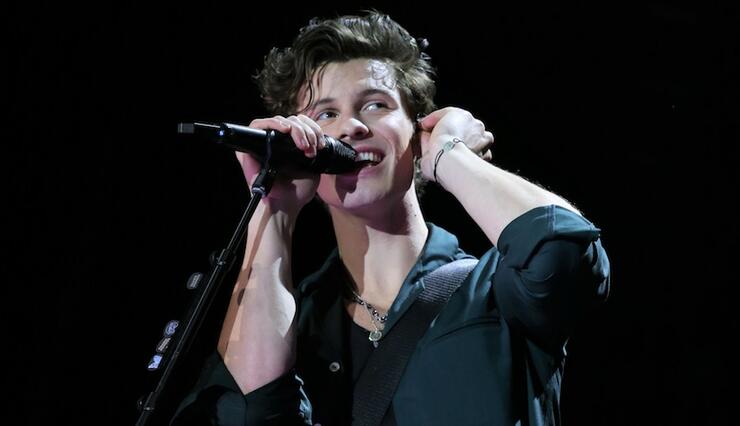 Looks like Shawn Mendes is back in the studio!
The "Stitches" singer-songwriter took to Instagram over the weekend with pictures of him doing what he loves: making music. Mendes is making the most of his time in quarantine by recording new music, presumably for his upcoming fourth studio album.
The "Lost in Japan" has been teasing as much on IG since Saturday (July 11) when he posted a black-and-white photo of him wearing a sleeveless shirt and with his curly hair flowing freely while sitting atop a kitchen counter with his guitar. Another image shared later that day also showed Mendes playing a few chords on the piano with his band in his at-home studio.
The 21-year-old returned to IG the next day with several more snaps, including another moody pic of him with his guitar as well as another of him singing at a microphone. The images have only stirred even more hype from the Mendes Army, who has been anxiously awaiting new music since the pop star first confirmed SM4 was in the works back in February.
"What's up guys? I know that I haven't been on Instagram at all lately," he shared on Instagram at the time. "But I just wanted to say that I love, and I miss you so much. I'm making another album. So, yeah, I love you and I'll see you soon!"
As Mendes lovers know, it's been over two years since the crooner dropped his self-titled album, which included smash hits like "In My Blood," "Youth," "If I Can't Have You," and the 2019 Song of Summer jam "Senorita" featuring Camila Cabello.
See snapshots of Shawn Mendes in the studio below.