David Foster Details Working With Legends Like Whitney Houston & More!
By Sierra Marquina
July 14, 2020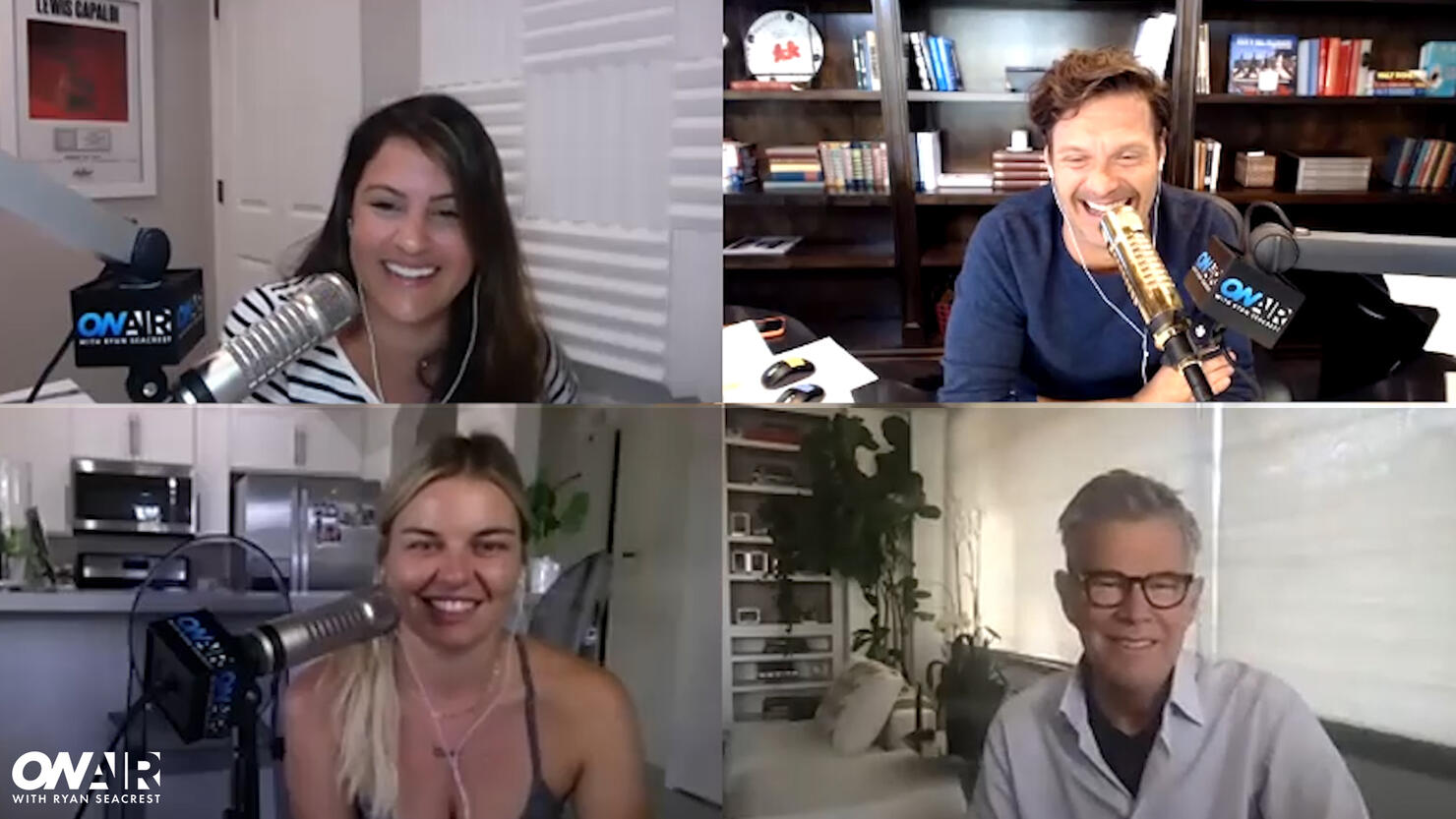 David Foster, one of the most prolific songwriters and producers in music's history behind icons including Whitney Houston and Michael Jackson, chatted on-air with Ryan Seacrest on Tuesday, July 14. The Grammy-award winning producer dished on working with legends as well as teased a forthcoming talent from Nashville, Emily Weisband, who has collaborated with BTS and Camila Cabello. 
Foster's new Netflix documentary, David Foster: Off the Record, features the famed music producer opening up about everything from the professional to the personal, including his current marriage to Idol alum Katharine McPhee and his relationships with his five daughters and ex-wives. In the doc, Foster also dishes on the behind-the-scenes of iconic tracks including Houston's "I Will Always Love You."
"It's a lot of arguing back and forth," Foster shared of the producer-singer relationship. "Singers don't always know what's best of them. … You need that objective view. I had the mantra of 'I'm going to get a better vocal out of you than anyone ever has or anyone ever will' and that's the mantra I go in to the studio with everyday. It's not true, but sometimes it does come true."
Foster added that being a producer is like being a director to a movie. The icon shared the story of the creation of Houston's 1992 hit "I Will Always Love You" and said at first he told Bodyguard star Kevin Costner that it was a "stupid idea" for the track to begin acapella.
"That's why I said, Ryan,this is a stupid idea to Kevin Costner … [I said,] 'For your movie, you can have her start it with no music, but when I get back to the studio, I'm going to put music around it' and then of course when she did it live on the stage for the filming it was like, 'Oh my God! This is the greatest thing ever!' And I could never imagine music around it again."
Listen back to the full interview in the audio above for more stories, including to hear about emerging artist Emily Weisband and why she wants to join Foster in recreating such timeless tracks.
Catch David Foster: Off the Record on Netflix now.