Tory Lanez Arrested On Gun Charge With Injured Megan Thee Stallion In Car
By Hayden Brooks
July 14, 2020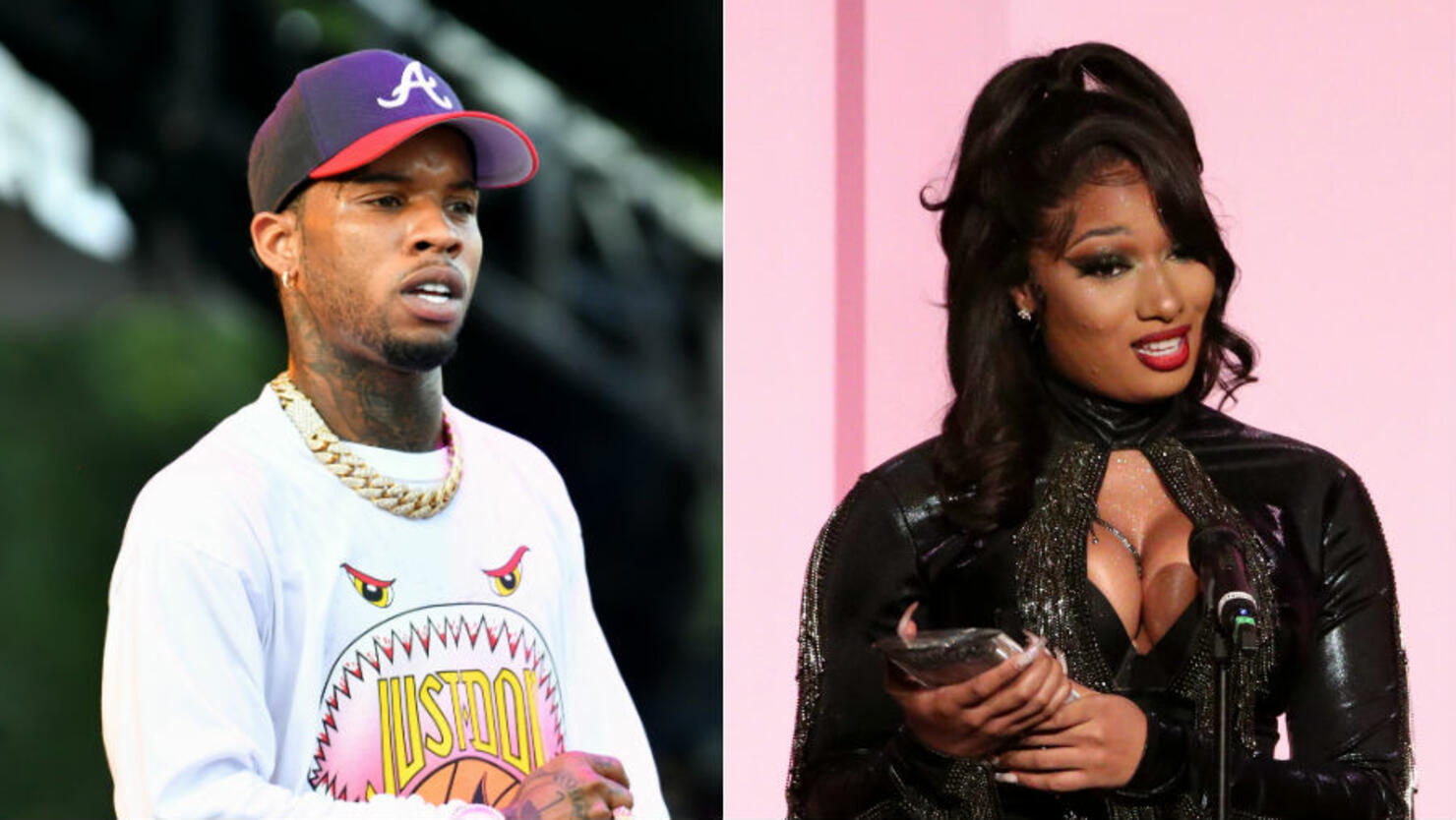 Tory Lanez was arrested over the weekend.
According to TMZ, the Canadian star, 27, was seemingly caught in the crossfire after an alleged argument outside of a house party on Sunday morning (July 12), which led authorities to discover a gun in his car, alongside Megan Thee Stallion. As the story goes, police responded to a disturbance call around 4:30 am outside of the Hollywood Hills property, where witnesses reported people arguing in an SUV, before shots were fired in the air and the vehicles took off.
Once the authorities received a description of the SUV, they located the vehicle and discovered the stars in it, along with another woman. Lanez was arrested and booked on a gun charge for carrying the concealed weapon in a vehicle, which just so happens to be a felony. As for Meg, who was listed as a "victim" in the incident, the rising rapper had a cut on her foot, which was believed to be from broken glass on the floor of the vehicle. She was transported to the hospital immediately after Lanez' arrest and treated for the wounds. Law enforcement sources revealed that four shell casing were recovered outside of the home. Lanez was released later that day on $35,000 bond. He is scheduled for a court date on October 13.
Hours earlier, Lanez and Stallion surprised fans when they appeared together during a pool-side Instagram Live with Kylie Jenner in-tow. In the session, an off-camera man tells the ladies that the music has to be turned down because "the PD just came."