15 Amazing Facts You Didn't Know About Luke Bryan
By Eliot Hill
July 15, 2020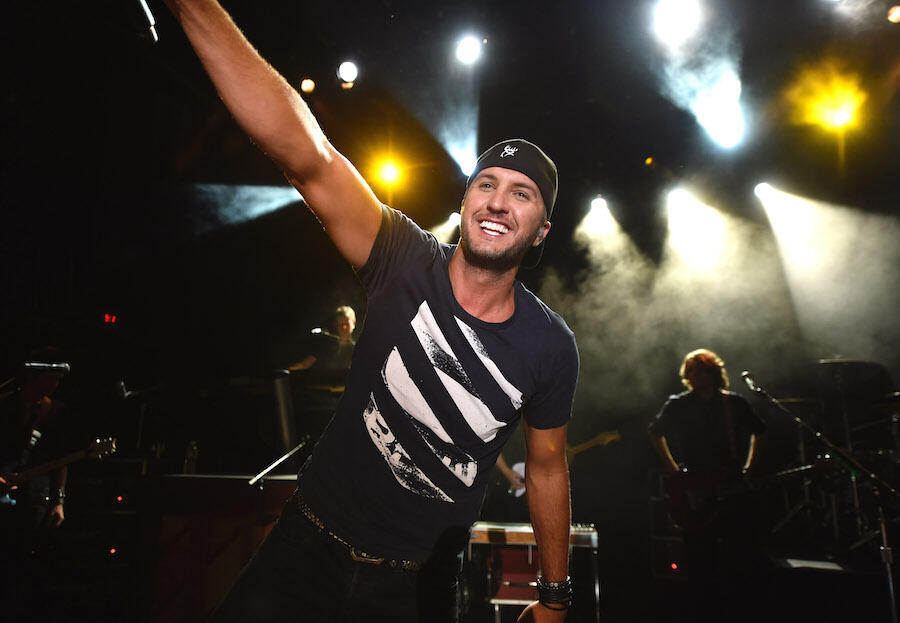 Luke Bryan has been gifting us with his musical talents for well over a decade and the country titan has racked up four No. 1 albums, an astonishing 25 No. 1 songs, countless awards, and has performed his fair share of sold-out concerts.
After making his debut with his single, "All My Friends Say" in 2007, this country singer's spotlight has only gotten brighter and brighter and it doesn't look to be dulling any time soon!
While we all know and love Luke as a mega-successful singer-songwriter and a judge on American Idol, in honor of his 44th birthday on July 17 we've gathered up some pretty amazing facts about the "One Margarita" singer.
Check them all out below.
1. He grew up on a peanut farm in Leesburg, Georgia.
2. His first job was at a grocery store.
3. His parents bought him his first guitar at age 14.
4. He could hum Rock of Ages before he could talk.

5. Bryan's first cassette tape was Michael Jackson's Thriller. He loved it so much he took any and every opportunity to moonwalk.

6. He can also play the piano by ear!
7. He loves a good game of Basketball.
8. Luke has a degree in Business Administration from Georgia Southern University.
9. Two years after college, his father pushed him to pursue music in Nashville.
10. Bryan started his music career as a songwriter.
11. He still gets anxious before performing.
12. He married his college sweetheart, Caroline Boyer.
13. He has his wife's initials tattooed under his wedding ring, and on his backside.
14. His kids' nicknames are "Bo Bo" and "Tater Bug".
15. He has sold over seven million albums and 27 million singles worldwide.
Photos: Getty Images, Instagram