Why Thomas Rhett's Younger Self Would Be Disappointed
By Lauryn Snapp
July 16, 2020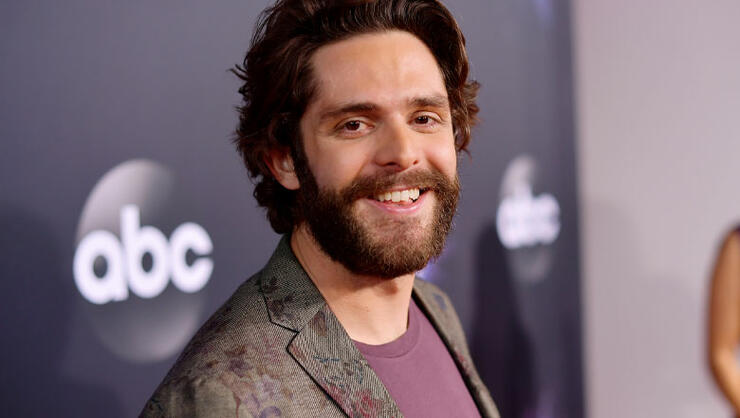 Thomas Rhett is a global superstar, but his younger self would be less than elated to see how things have turned out for TR's vocabulary. 
In a recent interview with Cody Alan, Thomas shared that his vernacular has completely changed since having children. 
"I cover up cuss words with other sounding words," laughs Thomas. "I say 'Frick' now, and I say 'Shyte.' Those are the words that I say because I have little ears that are listening."  
Those little ears hear everything, so we can only imagine what happened leading up to the pic Thomas shared on socials recently while his family has been basking in the Florida sun.
"I promise everything is fine," says Thomas. His daughter's face says otherwise. See the cute snap below.
Do you enjoy country stories like these? Bookmark www.CMTCody.com and check back daily for exclusive interviews, trending topics, and the latest from country's hottest stars. Connect with Cody Alan on socials by following along on Twitter and Instagram @CodyAlan.
Photo Credit: Getty Images.
Chat About Why Thomas Rhett's Younger Self Would Be Disappointed