Kygo Recalls 'Goosebump Moment' Performing with Ryan Tedder at Coachella
By Taylor Fields
July 17, 2020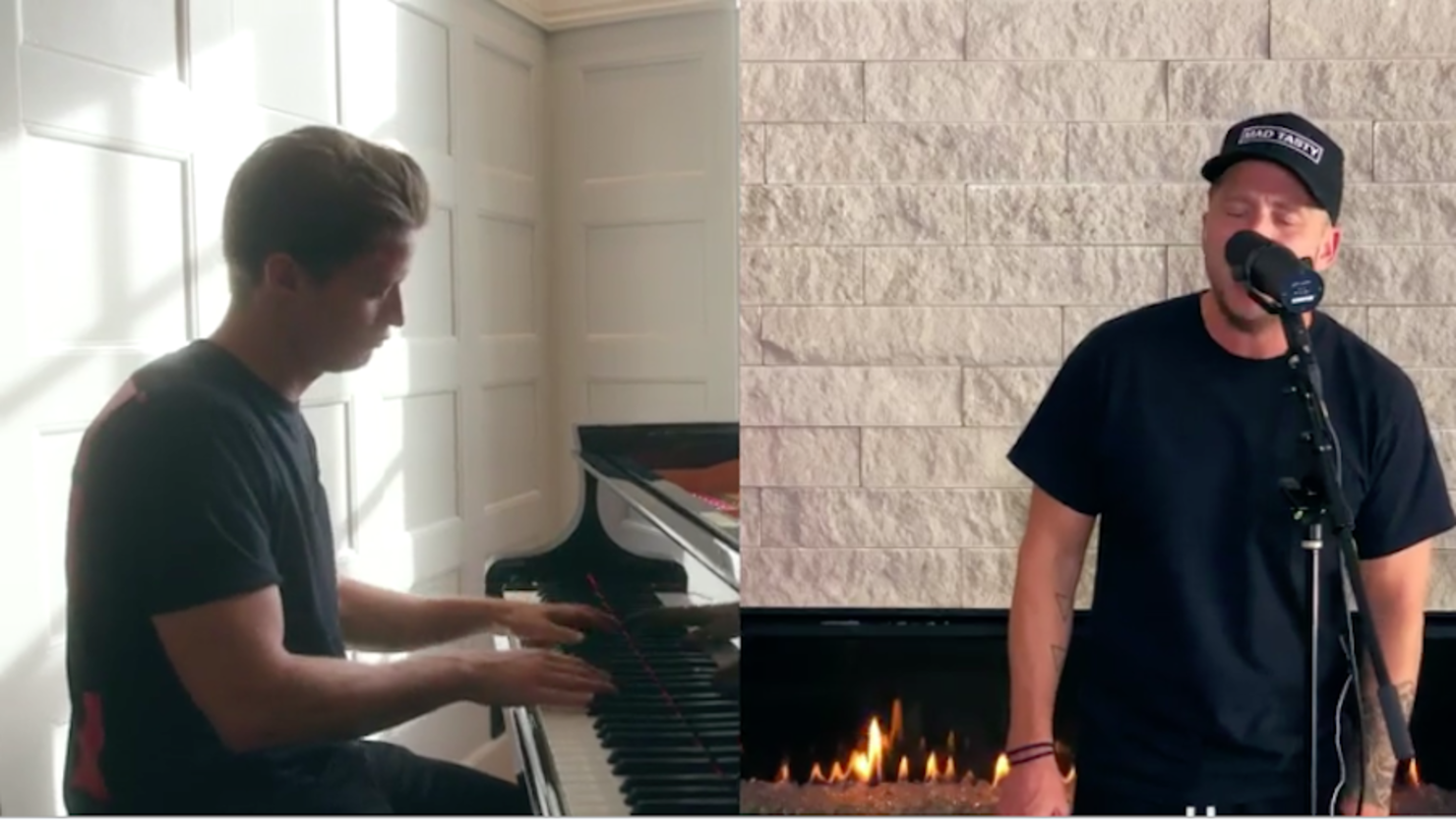 Kygo has had a busy day (July 17) — the producer/DJ released his new remix of Tina Turner's classic "What's Love Got To Do With It," and then took on camp counselor duties with OneRepublic's Ryan Tedder during the latest episode of iHeartRadio Summer Camp with the stars.
During the streamed event, Kygo played piano while Ryan sang (each in their respective homes) as they performed two of their collaborations, "Stranger Things" and "Lose Somebody."
The two also talked about each song, as well as having worked together on different tracks. Kygo revealed that performing with Ryan on the main stage at Coachella a few years ago was a true "goosebump moment" for him. He explained:
"We actually performed that song together at Coachella, main stage Coachella in 2018. And that was a really cool moment, because we also did the OneRepublic massive hit 'Apologize,' right before we did 'Stranger Things.' And, I remember that was a really 'goosebump' moment for me, because that was one of my favorite songs when I was younger. And, obviously, the whole crowd knew the song; everybody sang along. So, that was definitely a moment I'm gonna always remember."
As for their newest collaboration, "Lose Somebody," the song was recorded and completed while in quarantine. Ryan said:
"I think you guys should know, we actually recorded this while under quarantine. I was locked down in my studio after doing a small, miniature tour in Europe, and Kygo sent me a record. I didn't respond for three days, he probably thought I didn't like it, I just forgot to listen to it. Then I listened to it, immediately texted him and said, 'I wanna record this now, let's finish this.' So, we spent the next two weeks going back and forth, changing a few things here and there, and getting a final vocal and getting it mixed, and the rest is history. This is the first time that any writer or artist has pitched me or OneRepublic an outside song that I've ever liked. But, I loved it, so here we are."
And Kygo recalled of putting the song together, "'Lose Somebody' is a song that started out with a demo I got from a songwriter, and I loved the song, and I started producing around it, and after a while, I just, I could really hear Ryan's voice. So, I ended up sending it to Ryan Tedder, and he loved it. So, I think he went straight to the studio, he cut it, and sent it back to me, and he obviously took the song to the next level. It sounded so good with him on it. And then, the band also added some guitars and stuff on the song to get it to where it is today."
After listening to both songs, it's clear that Kygo and Tedder make a great team. In fact, the DJ called Ryan a "melodic genius" and that he "always gets inspired when [he's] in the studio" with the Grammy-winner. And Ryan echoed, "Working with Kygo is effortless. I think he and I are cut from the same mold."