Why August Alsina Went Public About His Affair With Jada Pinkett Smith
By Paris Close
July 18, 2020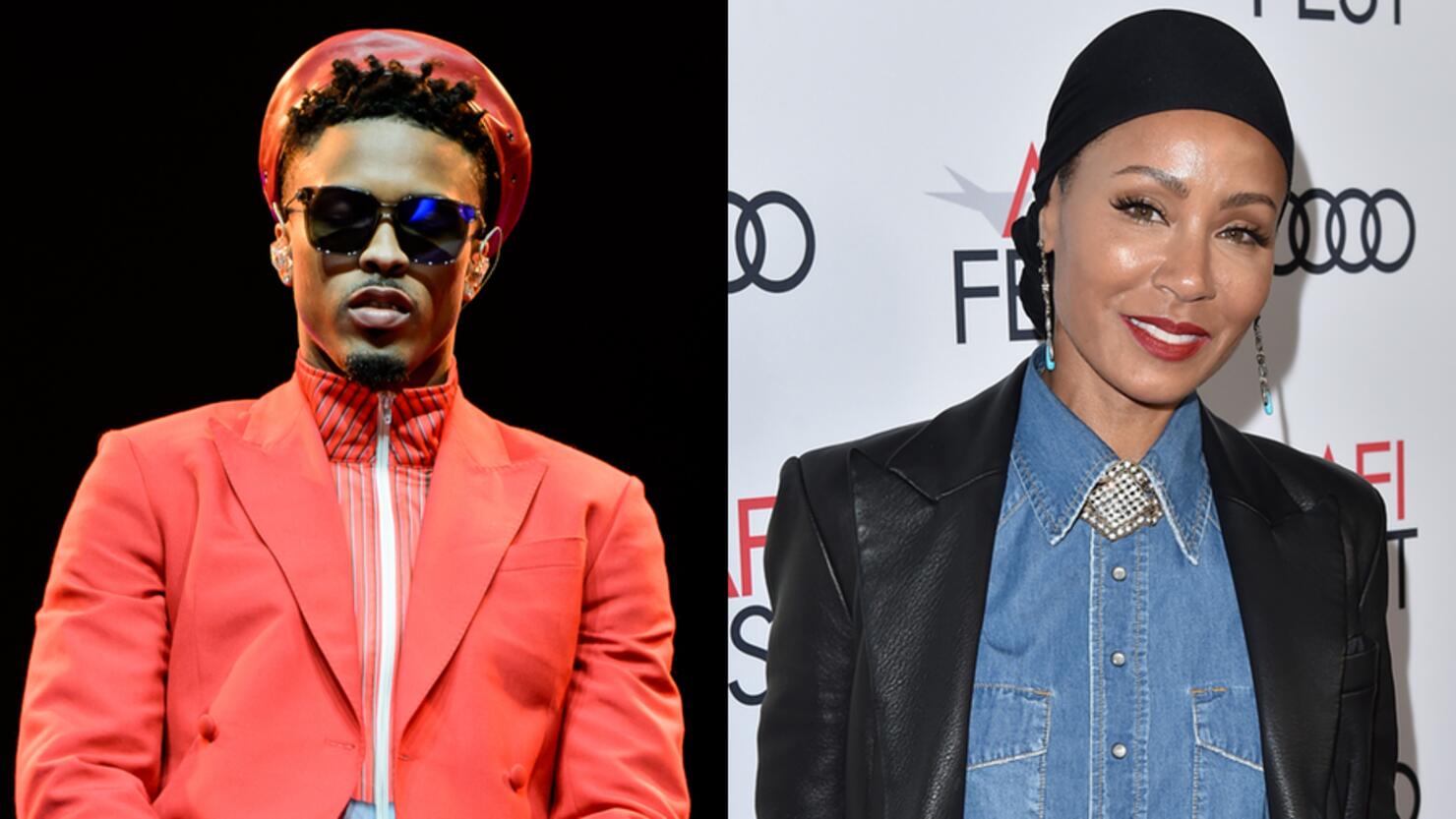 August Alsina opened up about his "entanglement" with Jada Pinkett Smith, once again.
During the July 10 broadcast of Red Table Talk, the Girls Trip actress officially admitted to her romance with Alsina, calling their relationship an "entanglement," the now-infamous term used to describe the nature of the pair's years-old fling. In a new interview with Vulture on Friday (July 17), Alsina reacted to Smith's description of their affair and revealed why he decided to break his silence.
Despite how unusual it sounds to the public, Alsina agreed his involvement with Jada was very much an entanglement. "I don't know why that word is such an issue. I would agree [with Jada]," the 27-year-old said. "If you look up the definition of 'entanglement,' it is a complex and difficult relationship. It was exactly that."
Weeks ago, the "I Luv This" star alleged in an interview with Angela Yee that he was given permission from Jada's husband, Will Smith, to be romantically involved with the 48-year-old four and a half years ago. Although the married couple denied Alsina's perception of events, Will and Jada did reveal they were "separated amicably" at the time of the affair, which August eventually put an end to.
When asked why he decided to come forward with his story after all these years, the "No Love" musician explained he did so because it was impacting his personal and public life.
"People looked at me as this problematic guy who was super reckless, like I'm pushing up on someone's wife. I didn't really like that. I didn't like the sound of that, especially when it wasn't the truth," Alsina said. "I think because people didn't have the truth, it allowed them to view me and my character a certain type of way. And that started to really eat at my soul, but deeper than that, it started to f—k with my partnerships and business relationships and money because of people seeing me as this reckless guy who's, like, publicly announcing his love and pushing up on somebody's wife, quote, unquote."
"That's really the only reason I felt the need to speak my truth," he continued. "A lot of those people in partnerships came back around and apologized like, 'Oh, I'm sorry, my bad. I really didn't know.' But yeah, you're absolutely right. I never talk about my relationships cause I don't think it's important. But my livelihood is important, because I have three kids to take care of now, and I didn't like how that started to tamper with my life and finances. I felt it necessary to get it out off of my spirit and clear the air."
Since the scandal, Will and Jada have reportedly been working things out in the Bahamas.
Photo: Getty Images