Billy Joel Surprises Pedestrians With Street Concert On Discarded Piano
By Regina Star
July 19, 2020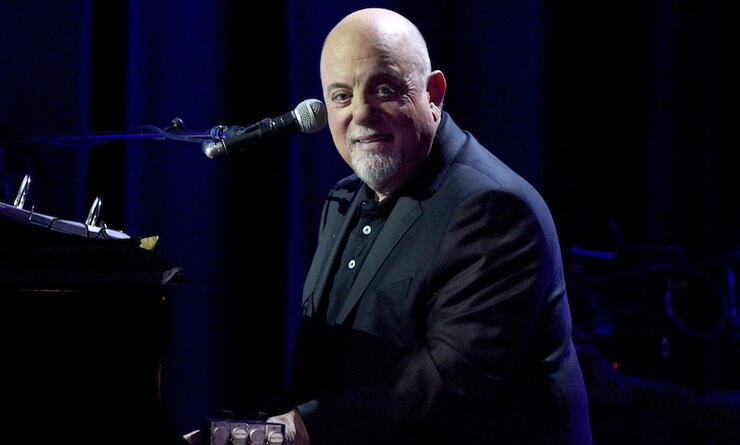 Billy Joel treated New Yorkers to one heck of a performance!
The Piano Man became a viral sensation this weekend after a newly-surfaced video, dated June 26, showed the musician jamming the keys to Shelton Brooks' popular 1917 hit "Darktown Strutters' Ball" on a discarded wooden piano in Long Island.
In the minute-long clip, the 71-year-old can be seen wearing a motorcycle helmet while tickling the ivories of the abandoned instrument as pedestrians watch in amazement. "Not bad. The action is good," Joel says while examining the instrument, according to Newsday. "It just needs tuning, and the finish is beat. It's a perfectly good piano. It's a shame to throw it out."
After delivering the impromptu performance, the beloved pianist then recommended, instead of trashing the piano, to donate it to the Huntington thrift store Society of St. Vincent de Paul instead. "They'd probably take it," he insists, before concluding, "These are laminated keys, the pedals work, the action is great. The mechanics are perfect."
According to the outlet, the "Piano Man" icon was apparently enjoying a motorcycle ride at the time he noticed the discarded piano on the sidewalk, prompting him to give the keys a go. Since then, however, it's unclear whether the abandoned instrument was donated or taken to the dumps.
Watch Billy Joel in action in the clip below.
Chat About Billy Joel Surprises Pedestrians With Street Concert On Discarded Piano