Jason Aldean And Wife Brittany Show Off Their New Mansion In Tennessee
By Blake Taylor
July 19, 2020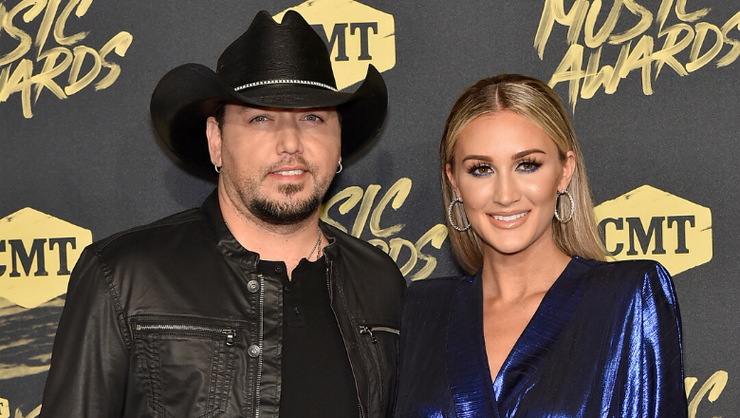 Jason Aldean and his wife Brittany have been working on their dream home for the last two years and it's finally complete! The couple officially moved into their massive "forever home" in June and since then, they've shared several photos showing off their new property.
The Aldean's new home features everything from a bowling alley to a large swimming pool complete with a lazy river and pool bar, perfect for entertaining. Additionally, the home has a grand entryway with multiple chandeliers, a virtual gold driving range and an unbelievably spacious closet for Brittany.
The country singer previously revealed that the couple plans to raise their children in the home. "It's one of those things where I just said, 'I've worked hard over the years. If we're going to do this, let's build what we want, and not sit here in five years and go, Man, I wish he had done this or that,'" Aldean said. "We made sure we knew exactly what we want and when and started building it."
The "We Back" singer recently turned to Instagram to share a photo of the lawn with his new house in the back. "Grass on the farm is starting to come in and lookin' good!" he captioned the photo. "The mowers and tractors we got from @gogreenwayequip are finally getting some use and coming in handy! 🚜."
Brittany has also shared several snapshots of the house on her Instagram page including one of a rock waterfall flowing into their pool surrounded by palm trees at night.
She's also given fans a glimpse at her "happy place," which is her enormous walk-in closet. The photo shared shows shelves stacked with pairs of shoes, looking nearly identical to a store.
Brittany's also posted several other photos of the home and parties they've had at the home already. See several snapshots of the Aldean's new mansion below.
Chat About Jason Aldean And Wife Brittany Show Off Their New Mansion In Tennessee