Tom Morello Shares First Photo Ever Taken Of Soul Power Guitar
By Katrina Nattress
July 19, 2020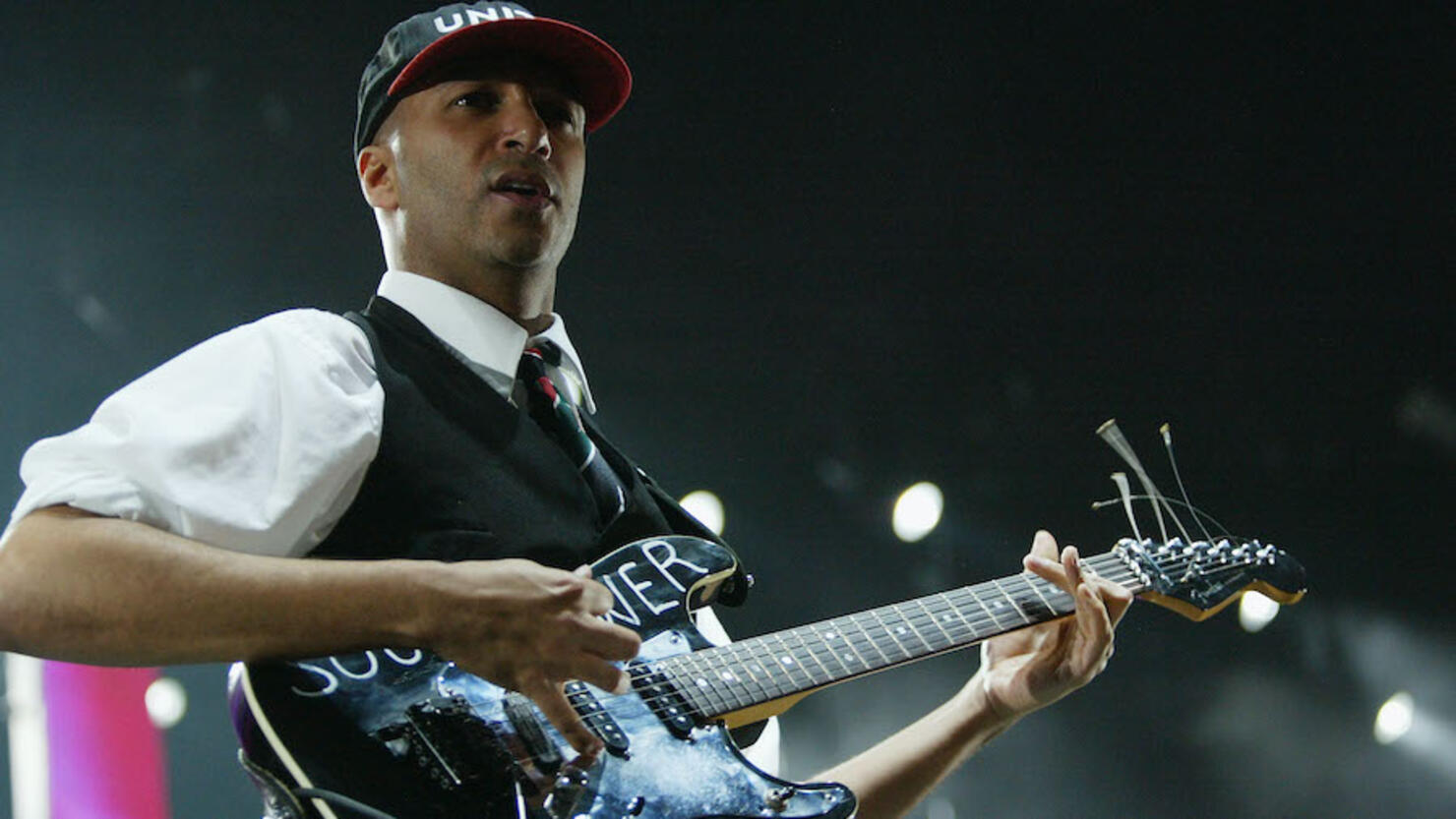 It's been nearly 20 years since Audioslave formed, and over the weekend Tom Morello commemorated the band and his Soul Power guitar with a throwback photo on Instagram.
"This is the first photo ever taken of my #SoulPower guitar," Morello captioned a black and white photo of he and his signature ax. "Pic by @dannybones64 at #Audioslave first photo shoot. That guitar now available as a signature model by @fender, proceeds help bring guitars to underfunded music programs in schools and place guitars as rehabilitation tools in US prisons (via@jailguitardoorsusa)."
In March, the guitarist partnered with Fender to produce a replica of the famed Stratocaster and are giving away hundreds of guitars to public schools and Wayne Kramer's felon rehabilitation non-profit Jail Guitar Doors with the proceeds.
See Morello's Instagram post below.
Aside from gifting guitars to those in need, Morello also recently surprised 10-year-old musical prodigy Nandi Bushell with her own Soul Power, which she promptly used to slay a cover of Audioslave's "Cochise."
"Hey Nandi, I'd like you to have this guitar as a gift from me to you because you rock so great, and to see someone rocking so great who is so young, it really gives me hope for the future," Morello said in a videomessage. "I didn't start playing guitar until I was 17 years old, so you are way, super-far ahead of me, and I look forward to hearing a lot more of your music in the future. You've got a lot of soul, and here's a little Soul Power to go with it. Keep it up!"
Photo: Getty Images