Kanye West Claims Kim Kardashian Tried To 'Lock Me Up' In Twitter Rant
By Paris Close
July 21, 2020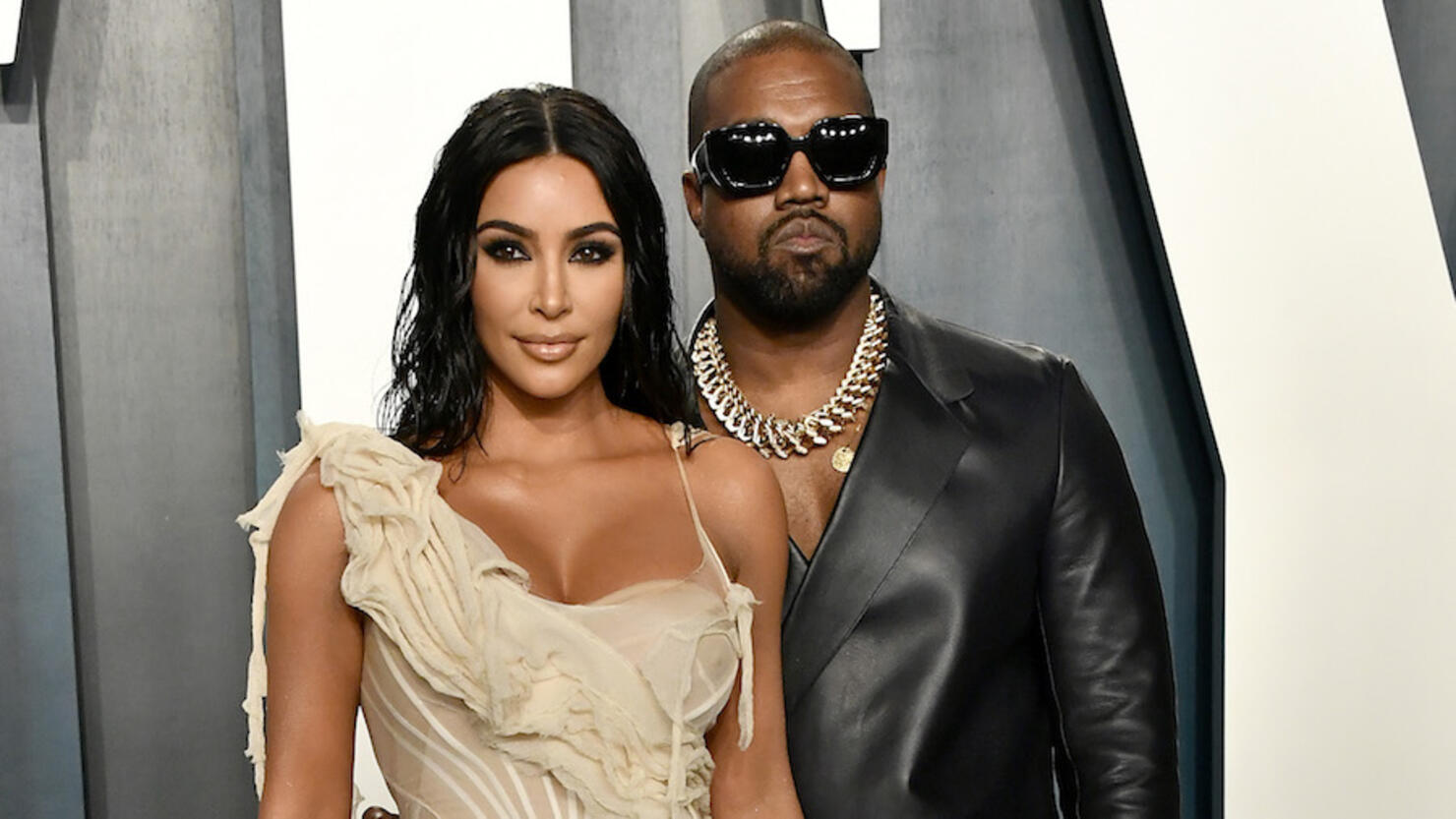 Kanye West made a shocking claim about Kim Kardashian in a bizarre Twitter rant last night (July 20).
Just hours ago, the rapper released a string of tweets alleging his wife and mother-in-law Kris Jenner of conspiring to "lock me up" after Ye tearfully disclosed that Kim had once contemplated aborting their 7-year-old daughter North West.
"Kim tried to bring a doctor to lock me up with a doctor," West started in one of many since-deleted tweets, elaborating, "Kim was trying to fly to Wyoming with a doctor to lock me up like on the movie Get Out because I cried about saving my daughters life yesterday."
What's more, Ye also claimed Kris was involved in the alleged plot to have him committed and has since barred the Kardashian matriarch from seeing Kimye's four children. "Kriss don't play with me you and calmye are not allowed around my children," he wrote. "Ya'll tried to lock me up."
Elsewhere in the strange rant, West warned his followers, "If I get locked up like Mandela Ya'll will know why."
"I love my wife My family must live next to me It's not up to E or NBC anymore," he wrote, adding in another alarming tweet, "I put my life on my God that Norths mom would never photograph her doing playboy and that's on God I'm at the ranch … come and get me."
As yet, the majority of Ye's troubling tweets have now been erased from his Twitter timeline, but the aftermath of his tirade fueled ongoing concerns about the musician's wellbeing, with many worried the start was having a mental breakdown.
The "Stronger" star's tirade came hours after Ye's off-the-rails speech against abortion and his potential divorce from Kim during his presidential campaign rally in South Carolina this weekend.
As previously reported, the Keeping Up With the Kardashians star is reportedly livid over her husband's behavior and making such sensitive details of their private life public. "Kim is shocked that Kanye spoke about North at the rally," a source told PEOPLE. "She is furious that he shared something so private."
See screenshots of Ye's tweets from last night's rant below.
Kanye West claims Kris Jenner & Kim Kardashian are trying to lock him up with a doctor and claims the movie 'Get Out' is about him in new series of tweets. pic.twitter.com/kV21GNPF6Q

— Pop Base (@PopBase) July 21, 2020