Former Talking Heads Don't Begrudge David Byrne's 'American Utopia' Success
By Andrew Magnotta @AndrewMagnotta
July 22, 2020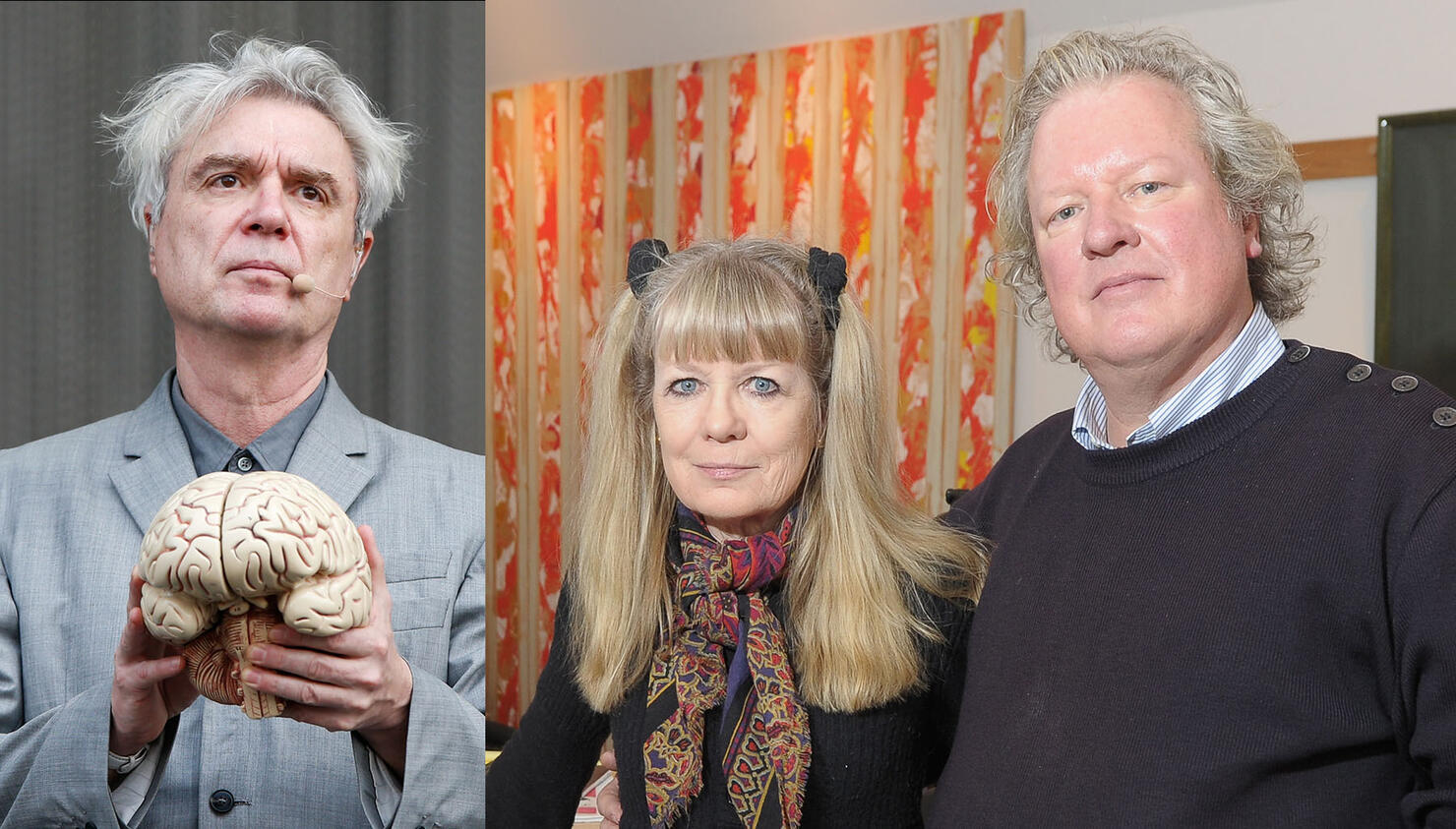 Over the past few decades, rock acts have routinely been capitalizing on their own urges to quit.
Artists devise lengthy and elaborate farewell tours all under the guise of going out on a high note while still playing and sounding their best.
That was not the case for the Talking Heads, as numerous former members of the band described their last performance together on February 6, 1984, in Christchurch, New Zealand, as by far their worst.
Drummer Chris Frantz, whose memoir Remain in Love: Talking Heads, Tom Tom Club, Tina was released this week, reiterated to the Pittsburgh Post-Gazette that the band barely made it through its final 12-song set.
"David left the stage in the middle of the set, and I had to go get him and basically drag him back to the stage," Frantz said. "His excuse for leaving was he was 'sick of playing for people who had their feet in the mud.' It wasn't even a particularly muddy day there. There might have been some mud in front of the stage. He just didn't want to do the band anymore."
The final Talking Heads show was in stark contrast to the band's revelatory Stop Making Sense concert film, which was cut together from a multi-night stand in Los Angeles from the previous year. But tempers didn't usually reach such a breaking point in front of an audience.
Bassist Tina Weymouth (who has been married to Frantz since 1977) recalled the same 'mud' explanation from Byrne in a 2011 interview with The Guardian. She said the audience started booing and throwing things at the stage after Byrne voiced support for the Maori indigenous rights movement.
Byrne also declined to show at the tour's wrap party later that night, which Frantz and Weymouth remember as being a dour affair.
"It seemed that the more successful Talking Heads became, the more cold and dyspeptic David became," Frantz writes in his book.
Talking Heads continued writing and recording new albums for years after their final live performance. But Frantz, Weymouth and guitarist Jerry Harrison have described the final years of the Talking Heads' as slow and painful.
Byrne stopped speaking with his bandmates and eventually fired the band's manager, Gary Kurfirst, after he refused to drop the rest of the band and work exclusively with Byrne.
While the band's image of Byrne was also the public's perception for many years, the frontman has recently rehabbed his image. He even brought his solo act to Broadway last year with American Utopia, which draws heavily from his solo work and the Talking Heads' catalog.
Despite frustration with how the Talking Heads broke up or how Byrne has attempted to flip the narrative in his favor, Frantz told The Guardian that he and Weymouth aren't bitter.
"Believe me," he said. "If you knew David Byrne, you would not be jealous of him."
Photo: Getty Images