One Direction Posts On Instagram For First Time In 4 Years
By Emily Lee
July 22, 2020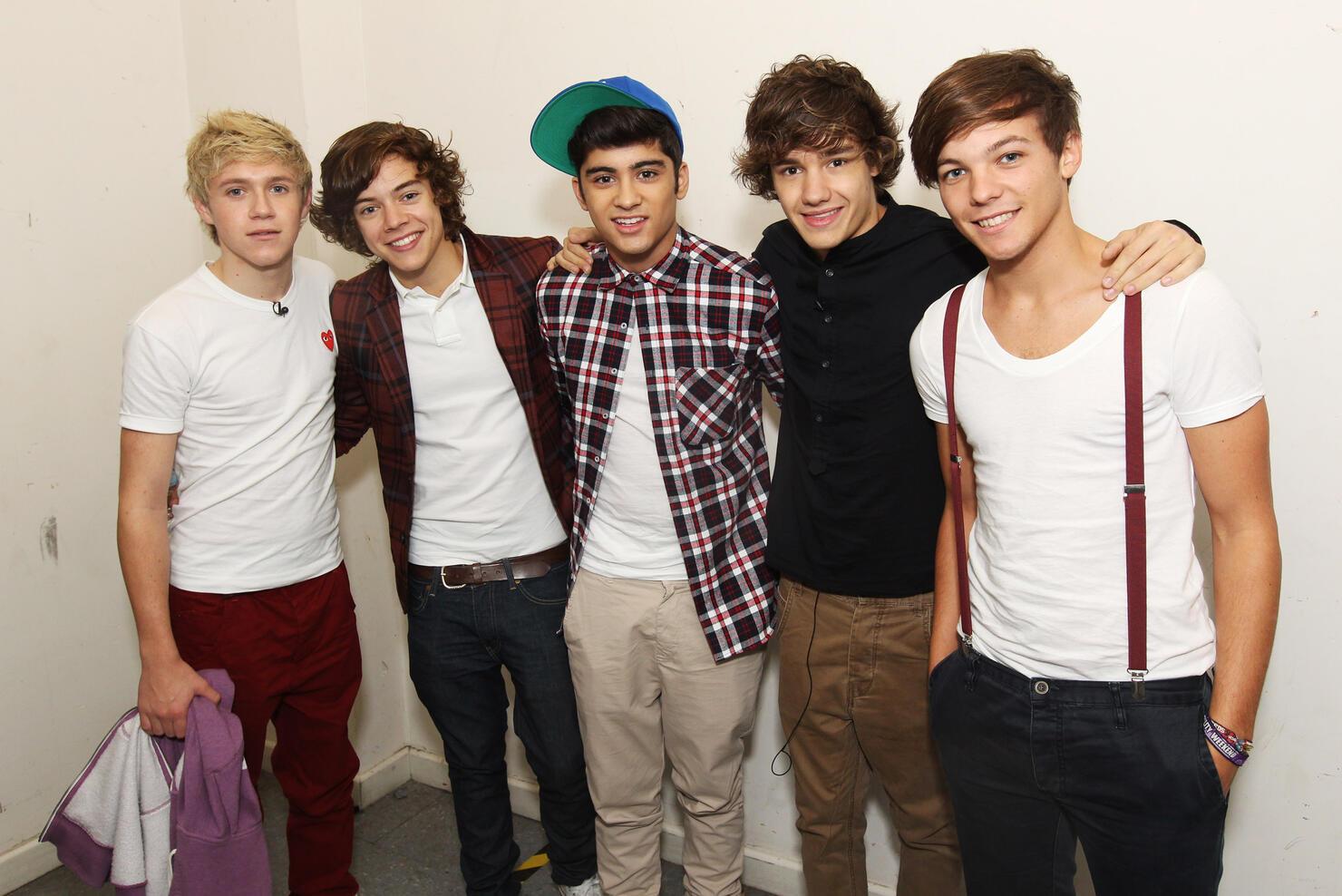 Well, this is exciting!
One Direction's official Instagram account shared a post on its grid for the first time in 4 years. Not only did they post on the grid, the account also shared a matching post to the band's Instagram Stories. The posts come just one day before the former boy band's 10 anniversary and, yes, they're teasing something special.
The official 1D account shared a simple black graphic with the words "10 years of One Direction" in the band's signature font. "Tomorrow! You and me got a whole lot of history," the caption reads.
Harry Styles, Liam Payne, Niall Horan and Louis Tomlinson have been teasing reunion plans for the group's anniversary for a while now. While all four of them recently followed Zayn Malik on social media, it's unclear whether he will be participating in any of the anniversary festivities. Zayn departed the group in 2014, while Harry, Liam, Niall and Louis carried on until the band officially went on hiatus in January 2016.
Though details about the band members' involvement remains a mystery, there are a bunch of exciting things happening for fans. According to a press release from Simon Jones PR, One Direction is launching a special anniversary website. The site "will be an immersive and exciting interactive fan experience. The site will take the form of a timeline charting the history of the group, from the first audition right up to the start of their hiatus. It will host an archive of music videos, artwork, TV performances, behind-the-scenes and rarely-seen content, all in one place."
One Direction also plans to release a YouTube video that "will document highlights of the band's career, from forming onThe X Factor to releasing their single 'History', including clips from music videos, performances and candid behind the scenes video content. And of course the special relationship they have with their fans." Last but not least, One Direction will release new, reformatted EPs that will have b-side tracks, rare songs, remixes, live recordings and acoustic versions of fan-favorite songs.
Photo: Getty