Blake Lively Jokes About Being Pregnant, Ryan Reynolds Reacts
By Paris Close
July 23, 2020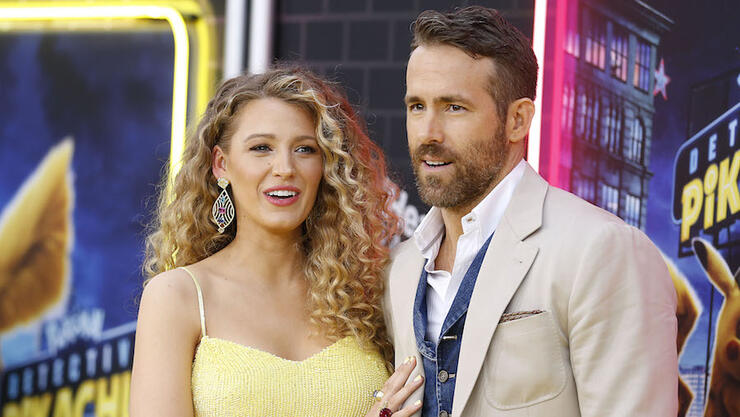 Blake Lively can't help but troll her hubby Ryan Reynolds!
Yesterday (July 22), the actress poked some fun at her actor husband on his latest Instagram post, in which she playfully teased the 43-year-old about being pregnant again. It all started when Reynolds celebrated the Hulu release of his 2010 film, Burial, by sharing one of the film's most unforgettable scenes.
"Before Deadpool, I was an actor. One of my favorite projects was a film called "Buried" and it's now on @Hulu," Reynolds captioned the clip. "10 years later, it really holds up! Although I don't recall the aggressive product placement. #Buried."
That's when the Gossip Girl alum quipped, "I think this just got me pregnant," to which Reynolds wrote back with a hilarious response.
"I will be out of the office starting July 22nd through the middle of ever and ever. If you need immediate assistance during my absence, please contact someone. Anyone," he joked. "Otherwise I will respond to your message as soon as possible upon my unlikely return."
These sorts of jokes are par for the course for the couple, who has welcomed three daughters — including 5-year-old James, 3-year-old Inez, and their youngest, welcomed last fall — since they tied the knot in 2012.
The married couple is notoriously private and protective of keeping their daughters out of the spotlight, and so even if Lively and Reynolds were planning on expanding their family — fingers crossed! — it's hardly likely we'd hear about it anytime soon. "We live as normal a life as we can live. Our kids aren't a part of Instagram or social media," the Deadpool star explained in the past. "I talk about them, but I never post photos of them and neither has Blake. It's not something we would want to be a part of."
Chat About Blake Lively Jokes About Being Pregnant, Ryan Reynolds Reacts