Blake Shelton & Gwen Stefani Are 'Happy Anywhere' Together In New Song
By Taylor Fields
July 23, 2020
Blake Shelton has returned with a brand new song, "Happy Anywhere," and it features his girlfriend and fellow The Voice Coach Gwen Stefani. And based on the song, the two are happy to be anywhere as long as they are together.
"Happy Anywhere" was written by Ross Copperman, Josh Osborne and Matt Jenkins and is about feeling at home and happy anywhere with that one special person. In the chorus, Blake and Gwen sing, "I'm running wide open/ I was born with my feet in motion/ But since I met you, I swear/ I could be happy anywhere/ Any map dot location/ You're always my destination/ You're the the only thing that I'm chained to/ I could be happy anywhere/ I could be happy anywhere with you."
Shelton tells iHeartRadio of his new song with Gwen, "'Happy Anywhere' has got to be one of the most fun songs I've ever had the chance to record. And the actual recording process was a blast, listening to it afterwards was a blast. I had a moment where Gwen told me, 'There's something about this song that just makes you smile.' And, it doesn't hurt that it as 'happy' in the title."
The country also told PEOPLE of the track, "'Nobody But You' was a big song for us, but we actually recorded 'Happy Anywhere' before that. We were waiting for the right time to release it, and I knew that time was now. We're all still socially distancing, so there's no better time to be happy anywhere with the person or people you love. It doesn't matter where in the world you are — as long as you're with them, you're happy."
Blake has been hard at work on a brand new album that will follow 2019's Fully Loaded: God's Country and 2017 studio album Texoma Shore. The country told iHeartRadio of what recording his new music has been like:
"I think the main thing about this new music coming is, ever since I recorded God's Country, and then the songs that have come out, 'Hell Right' and 'Nobody But You,' since then, it's really reignited my love for recording and my love for country music all over again. It's easy, when you doing something I've been doing it, to kind of get stale and jaded and even bored sometimes. And then, next thing you know, something happens and it reminds you and it's like a jolt. And God's Country was that for me, and so this next album, I'm staying on that same path of recording things that I want to record, and just letting the chips fall where they will. And recording the songs that I want to record, and recording them with who I want to record them with, and not really playing the political game anymore. Because, I feel like at this point, anything that happens to me that becomes a success is just, it's just gravy. Let's just face it. I mean, if it ended for me tomorrow, I could walk away with this thing going, 'Wow, I got way more out of that than I expected or deserved.' And so, I've had a blast and I'm going to continue to have a blast. And it's funny you kind of turn that corner in your mind and then you put it into motion with these last few hits that we've had, God's Country, 'Nobody But You,' and those are just the result of doing something that I wanted to do. And those compete, success wise, with some of the biggest hits I've ever had."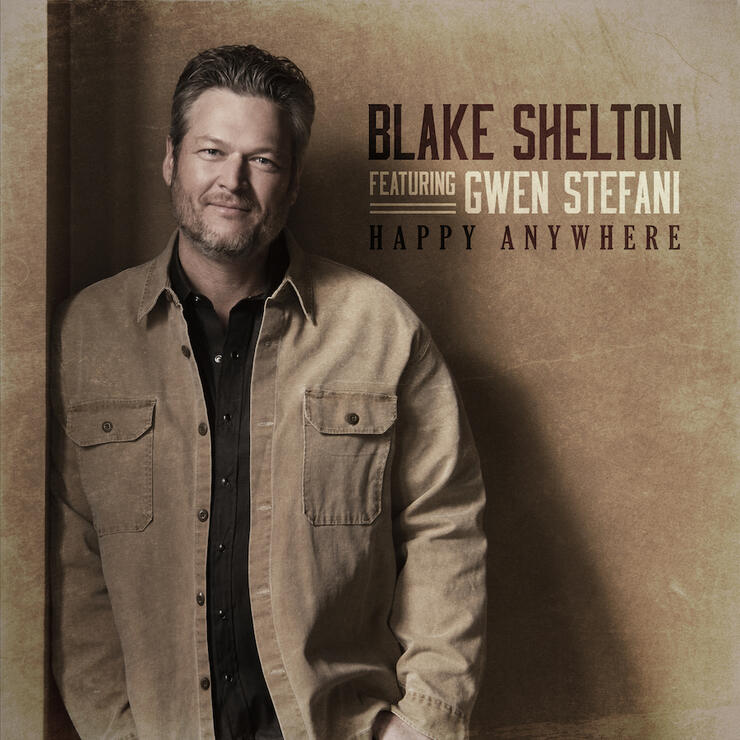 Chat About Blake Shelton & Gwen Stefani Are 'Happy Anywhere' Together In New Song