My Chemical Romance And Metallica Set To Headline Aftershock Festival 2021
By Katrina Nattress
July 24, 2020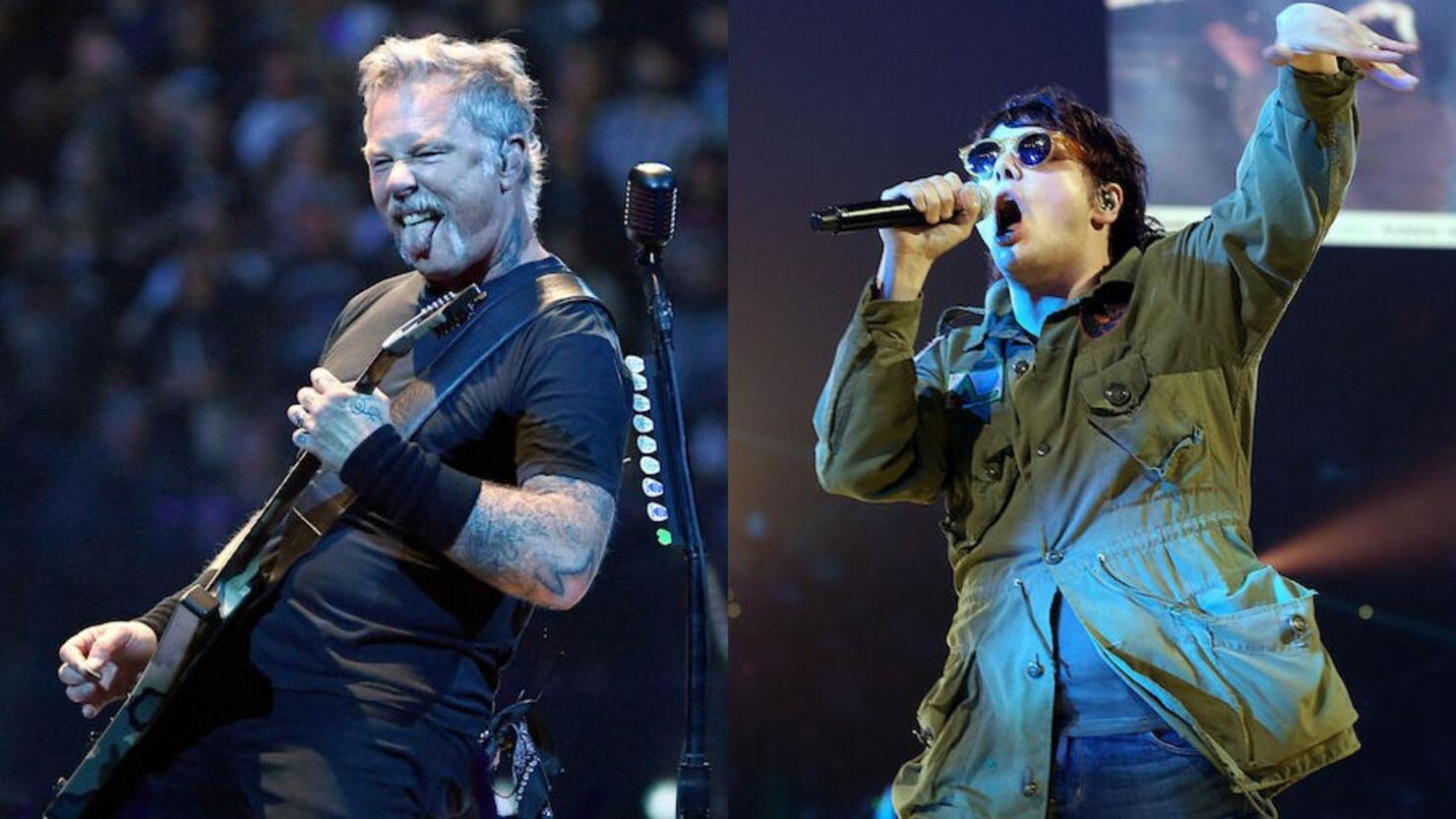 Aftershock is the latest festival to forego its 2020 edition and focus on next year. The rock-focused, Sacramento-based fest announced the news on Friday (July 24), revealing that Metallica and My Chemical Romance — who were both supposed to headline this year — will be on the bill in 2021.
"After all the harm caused by COVID-19, there is nothing that we wanted more than to be celebrating Aftershock with you this October at Discovery Park for what was going to be a monumental weekend. We, the artists, and Sacramento County all thought we had a shot at being the first post-COVID festival to happen," the festival wrote in a statement. "That really would have been incredible. We waited as long as we could but, unfortunately, the recent spike of cases now requires that we reschedule this year's sold-out Aftershock to 2021."
Metallica also issued a statement regarding the postponement: "Everyone in the Metallica camp is beyond bummed that we can't come connect with all you incredible music fans in Sacramento and the surrounding area this October which, as you know, is just up Interstate 80 from where we are based. But obviously your health and safety, as well as that of everybody working the festival, and our crew is paramount. So, if that means we have to wait until the pandemic is contained to rock out with you all, that's what we'll have to do."
Aftershock is set to take place October 7-10, 2021 at Sacramento's Discovery Park. The newly added fourth day will be free to ticket holders who defer their passes to next year. The festival plans to announce its full lineup in October, and promoter DWP is keeping fans entertained during quarantine with a special Offstage With DWP livestream series.
Read the full Aftershock statement below.