Tim McGraw Drops New Song From Upcoming Album, 'Hallelujahville'
By Blake Taylor
July 24, 2020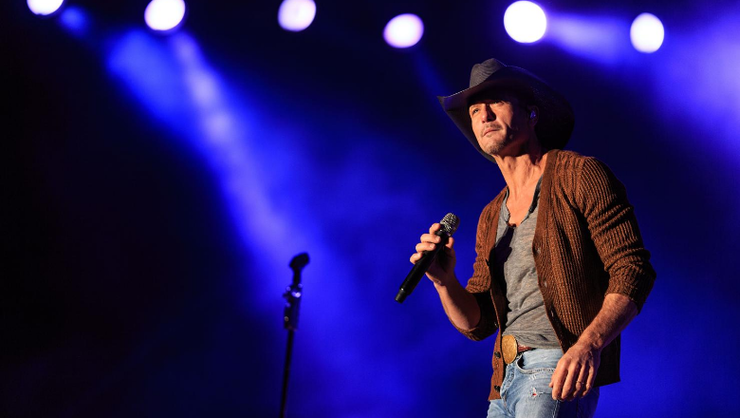 Tim McGraw is offering fans another glimpse at his forthcoming album Here On Earth with the release of a new song, "Hallelujahville" on Friday (July 24).
The song, written by Tom Douglas, Blake Griffith and Brett Taylor, is a heartfelt ode to the simple small town life.
"Don't call us small town, never have been, never will / It's a cold beer sundown and we eat what we kill / We marry angels and dance with the devil in a place where time stands still / Can I get an Amen for livin' in Hallelujahville," McGraw sings in the first chorus.
"We played this song out on the road last year, and we know you've been waiting for it," McGraw wrote on Instagram. The country star has played "Hallelujahville" several times before including during his set at the 2019 iHeartCountry festival.
Take a listen to McGraw's latest release below.
McGraw's new album, Here On Earth, is due out on August 21. The project is his first album with Big Machine Records since returning to the label earlier this year. The country star has already released the lead single, "I Called Mama" along with the album's title track, "Here On Earth."
A press release shares that Here on Earth "provides a musical tapestry of life and a shared experience that we can use to connect all the different lives that we live, all the different parts of the world that we come from and use music as the universal language to bring people together."
Photo: Getty Images
Chat About Tim McGraw Drops New Song From Upcoming Album, 'Hallelujahville'