Rep. John Lewis Is First Black Lawmaker To Lie In State At The U.S. Capitol
By Bill Galluccio
July 27, 2020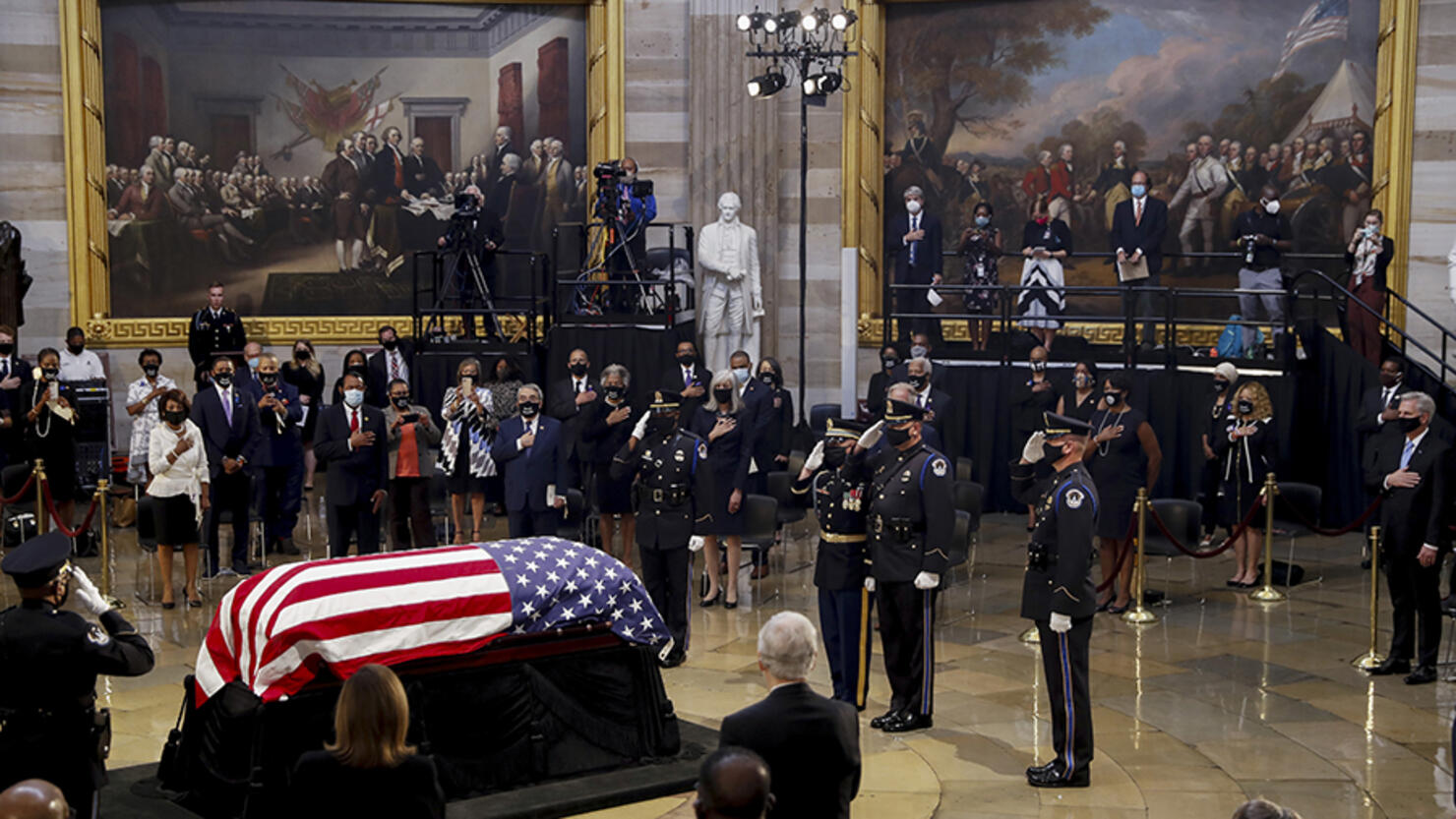 Georgia Rep. John Lewis is the first black lawmaker to lie in state at the U.S. Capitol Rotunda. Lewis was honored during an invite-only ceremony inside the Capitol building. The service was attended by around 80 lawmakers, including Vice President Mike Pence, House Speaker Nancy Pelosi, and Senate Majority Leader Mitch McConnell.
Pelosi, who referred to Lewis as the "Conscience of Congress," praised her colleague for his years of service to the nation, which started long before he was elected to Congress in 1987.
"When asked what someone can do who is 19 or 20 years old, the age he was when he set out to desegregate Nashville, Lewis replied, 'a young person should be speaking out for what is fair, what is just, what is right. Speak out for those who have been left out and left behind. That is how the movement goes forward,'" Pelosi said.
McConnell called Lewis a hero who helped steer America towards justice.
"All of John's colleagues stand with his son John Miles, their family, and the entire country in thanking God that he gave our nation this hero it needed so badly," McConnell said. "May all of us that he leave behind under this dome pray for a fraction of John's strength to keep bending that arc on toward justice."
His body will lie in state for a few hours before it is moved outside, where the public can mourn the civil rights icon. Under normal circumstances, his casket would remain under the Capitol dome while mourners pay their respect. This year, because of the coronavirus pandemic, people will have to line up outside and maintain social distance as they view his casket.
Lewis died on July 17 after a battle with pancreatic cancer at the age of 80.
Photo: Getty Images