Dennis Quaid Hosts 'Parent Trap' Reunion With Lindsay Lohan & Nancy Meyers
By Diana Brown
July 28, 2020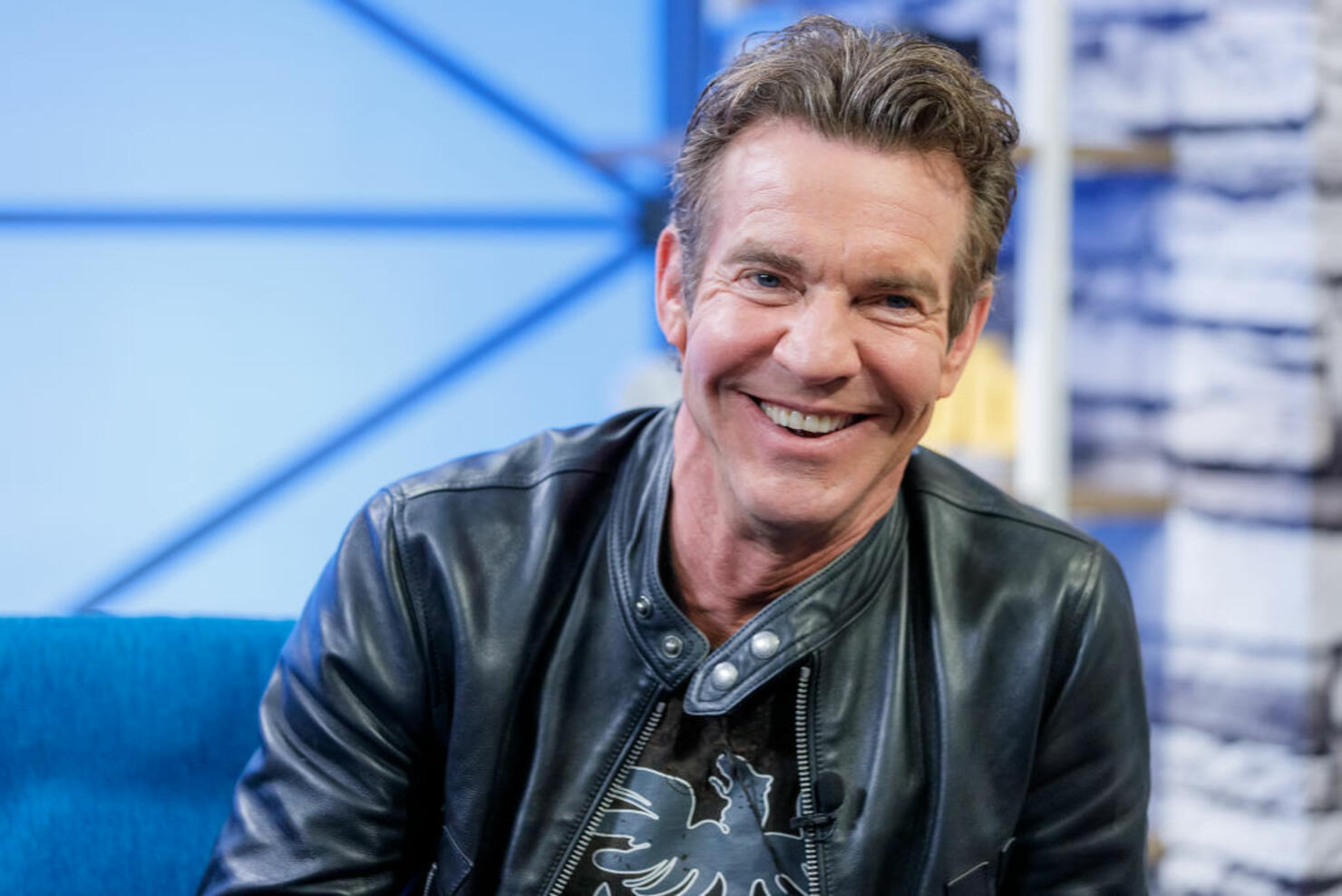 In 1998, a remake of the Hayley Mills classic, The Parent Trap, was released, introducing the world to Lindsay Lohan and kickstarting Nancy Meyers' directing career. And it happens to be one of Katie Couric's favorite movies! So on this episode of The Dennissance, Dennis Quaid welcomes the legendary interviewer on to moderate a Parent Trap reunion with Dennis, Lindsey, and Nancy, as well as fellow stars Elaine Hendrix, Simon Kunz, Lisa Ann Walter, and writer/producer Charles Shyer. Katie tells Dennis that he was "dreamy" in the role of Nick Parker, but he gives Nancy Meyers all the credit for that: "Nancy got take after take….she kept saying, 'Think Cary Grant! Cary Grant!'" he laughs.
Lindsay was only eleven years old when she landed the parts of identical, separated-at-birth twins Hallie Parker and Annie James, and Dennis remembers being "so bowled over" by "how outgoing and smart you were….I actually thought there were two girls," he laughs. She talks a little about her process with her vocal coach, working on Annie's British accent, and remembers thinking that "people treated me differently" based on which character she was dressed as "because Annie was so nice, and Hallie was more like me," she jokes. This was Nancy's directorial debut, and she remembers how tricky it was to shoot the outdoor scenes with Lindsay because of course they would have to shoot each scene twice, once doing Annie's lines and once doing Hallie's, and Lindsay would have to hightail it to hair and makeup to get her signature candy blue nail polish or put on her long wig as quickly as possible before the light changed. But even with all that, Dennis admires how easily she changed from one character to the other: "I would be agonizing over it," he admits. 
Simon Kunz, who played Annie's butler Martin, actually auditioned for a role with only one line, but Charles says when they saw him read for Martin "we knew we didn't need to look any further;" everyone also admits that he "looked great in a Speedo." Katie wants to know how Elaine Hendrix, who played Meredith Blake, was able to "channel such a nightmare?" But Elaine says nowadays, a "whole generation" considers Meredith to be "hashtag goals!" Lisa Ann admits that she "was in love" with Dennis's character from The Big Easy, but "had to completely shut that down" in order to play his sister Chessy. But on the last day of shooting, she finally "made him say a sexy line" to her from the movie. They reminisce about their favorite scenes to shoot, great moments on set, and memories of the late Natasha Richardson, before Katie asks why they think the movie still resonates after so many years. Nancy says they worked hard to make it about timeless themes like "love, and loss, and finding, and hope" so it could have a lasting impact. Hear all these great behind-the-scenes moments and many more on this episode of The Dennissance.
If you want to be sure you're listening to the podcasts everyone else is checking out, iHeartRadio has you covered. Every Monday, iHeartRadio releases a chart showing the most popular podcasts of the week. Stay up to date on what's trending by checking out the chart here. There's even a chart just for radio podcasts here, featuring all your favorite iHeartRadio personalities like Bobby Bones, Elvis Duran, Steve Harvey and dozens of others.
Photo: Getty Images