Phish, MSG Celebrate 'Chocolate' Night From Baker's Dozen Residency
By Andrew Magnotta @AndrewMagnotta
July 28, 2020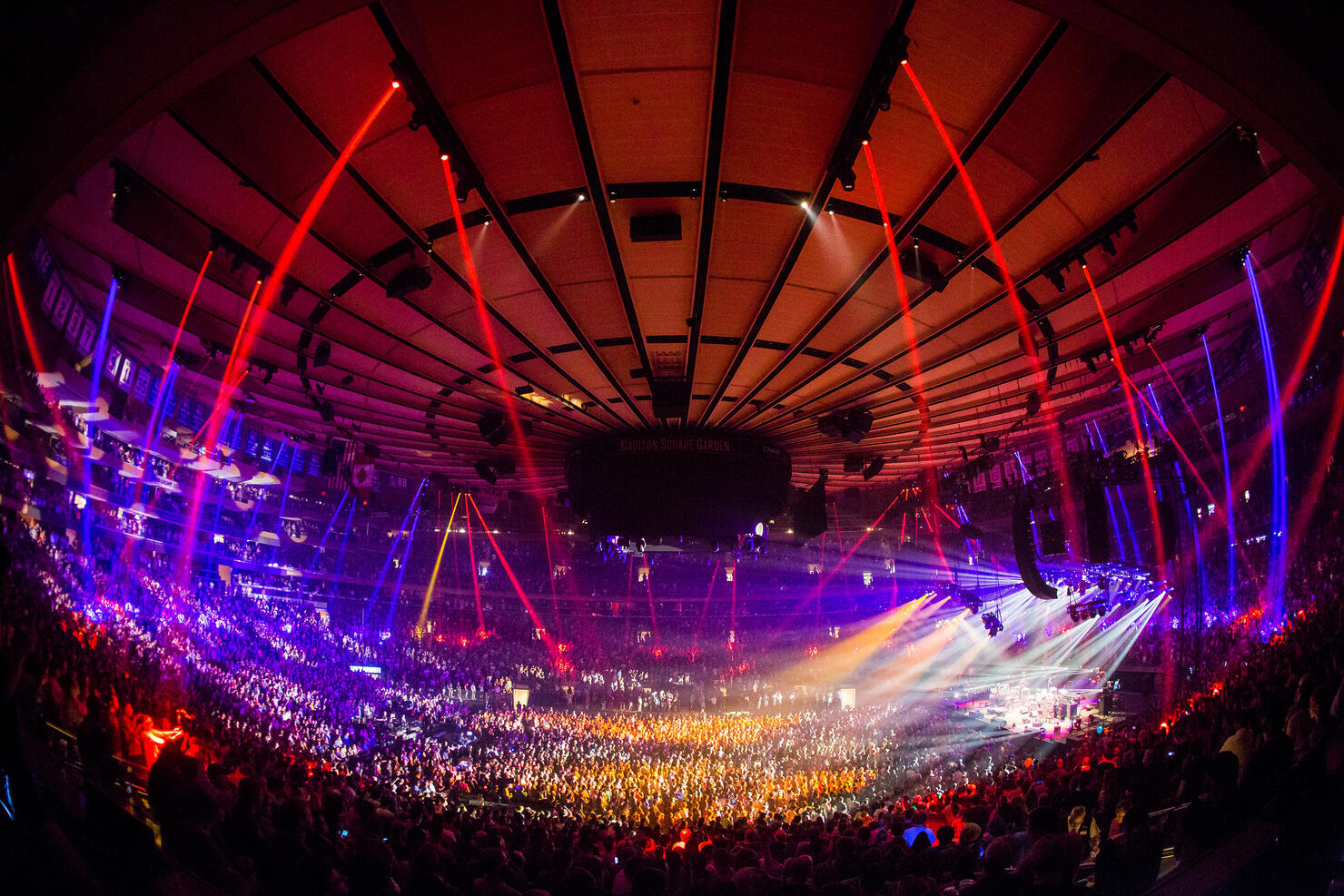 Phish's popular quarantine Dinner and a Movie series continues tonight with a live show from the band's record-breaking 2017 Baker's Dozen run of shows at Madison Square Garden.
The opportunity to relive "chocolate" night from the residency comes exactly three years from the day the original show occurred, July 28, 2020.
Watch it at webcast.livephish.com starting at 8:30 p.m.
For tonight's recipe, Trey Anastasio has provided the recipe for Federal Donuts' Double Chocolate Donut. Phans likely remember that the same decadent pastries were handed out before the 2017 concert. (The band has even provided a vegan alternative recipe.)
"...[W]hile they may appear a bit intimidating to the home chef, they're well worth the effort!" the band emphasized in a statement on the recipes.
Phans are, of course, encouraged to share photos of their dish using the #PhishDinnerandaMovie.
Every week during the Dinner and a Movie series, Phish has singled out a charity to benefit. This week's beneficiary is Doctors Without Borders.
"Their teams are responding to the coronavirus emergency on multiple fronts — caring for patients, offering health education and mental health support, and providing training for vital infection control measures in health facilities around the world," the band writes.
You can get more information and make a donation here.
Phish launched Baker's Dozen on July 21, 2017, and continued it through August 6, 2017, performing 13 shows with 26 unique sets and 237 songs — including 176 originals — with no repeats. The band was onstage for a total of 34.5 hours. The band sold 227,000 tickets for all 13 shows combined.
On the final night of the run, Phish was honored with a banner hung in the MSG rafters, marking the incredible achievement in live concert history.
New York City also declared August 6, 2017, Phish Day in the five boroughs.
Follow @TheGarden on social media for more great Baker's Dozen remembrances through August 6!
Photo: Angela Cranford
Our next installment of Dinner And A Movie features Phish's July 28, 2017 show from Madison Square Garden in NYC. The...

Posted by Phish on Friday, July 24, 2020