TikTok, North Korea, & More Strange 'Stuff They Don't Want You To Know'
By Diana Brown
July 28, 2020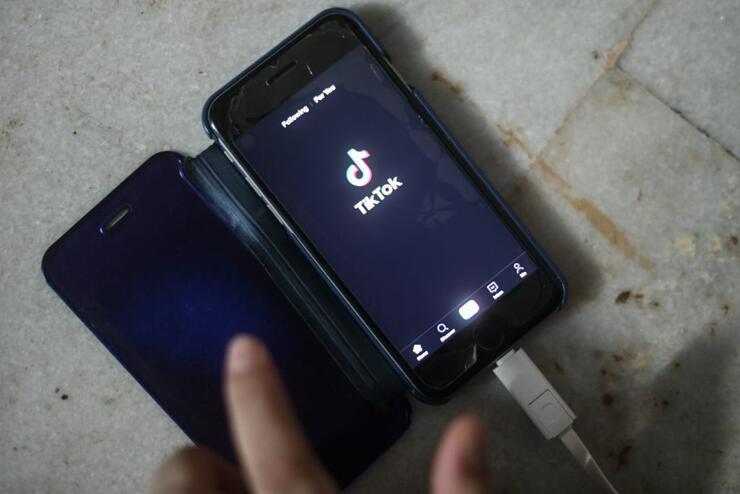 Ben Bowlin, Noel Brown, and Matt Frederick are bringing fresh Stuff They Don't Want You To Know to your podcast feed every day from now on, and on this episode, they introduce their Strange News segment: once a week, they'll each share one strange news story they found and discuss the implications and the possible Stuff They Don't Want You To Know hiding underneath. On this episode, they get into the U.S. wanting to ban the TikTok app for national security reasons, who might be next in line to rule North Korea, and get deep about the power of the mind when they discuss a lady who won the lottery in Australia because she played numbers she dreamed about 15 years ago.
Early this month, the Trump administration said they were looking into banning the social media app, TikTok, from the U.S.; it's already banned on government phones for White House staff as well as members of the military, Navy, the Coast Guard, and even banks like Wells Fargo. They say the tech company that created TiKTok, Bytedance, has strong ties to the communist Chinese government and are using the app to spy on its users. Ben says this is probably true, but not because they're communists – all social media apps spy on and collect user data, including Facebook and Twitter. So what would TikTok use the data for? Are they trying to spread the message of communism to the youth, to gather some kind of information about us, or do they want to target ads? Is it actually a national security risk, or are we "clapping back" at China because we're in something of a Cold War with them? 
Then they discuss the ruler of North Korea, Kim Jong-un, who recently sparked a flurry of speculation over his health when he disappeared from public view for a few weeks, as well as who might be next in line to rule the Hermit Kingdom. Though Kim Jong-un has reappeared since, it looks like his sister, Kim Yo-jong, is the favorite to take over. But the big story is that she's been given permission to watch DVDs of U.S. Fourth of July celebrations – a big deal in North Korea, since it's our largest patriotic display. She was also the one to nix another summit with the U.S., saying, "It is too obvious that it will be used as boring boasting coming from someone's pride." The guys speculate about why she would be watching our Fourth of July celebrations – is she getting to know the enemy better? Studying our propaganda techniques for use in her own country? Or is she a big fan of U.S. culture like Jong-un is? – and whether we'll see the collapse of North Korea in our lifetime because of Covid-19. Then they wrap it up with a story about a woman who won the lottery in Australia because she's played the same numbers for 15 years – numbers that came to her in a dream. Is there something to precognition? Do we really understand consciousness well enough to say? What size is a thought? Get all this strange news and more on Stuff They Don't Want You To Know.
If you want to be sure you're listening to the podcasts everyone else is checking out, iHeartRadio has you covered. Every Monday, iHeartRadio releases a chart showing the most popular podcasts of the week. Stay up to date on what's trending by checking out the chart here. There's even a chart just for radio podcasts here, featuring all your favorite iHeartRadio personalities like Bobby Bones, Elvis Duran, Steve Harvey and dozens of others.
Photo: Getty Images
Chat About TikTok, North Korea, & More Strange 'Stuff They Don't Want You To Know'