Garth Brooks Withdraws From CMA Entertainer Of The Year Category
By Blake Taylor
July 29, 2020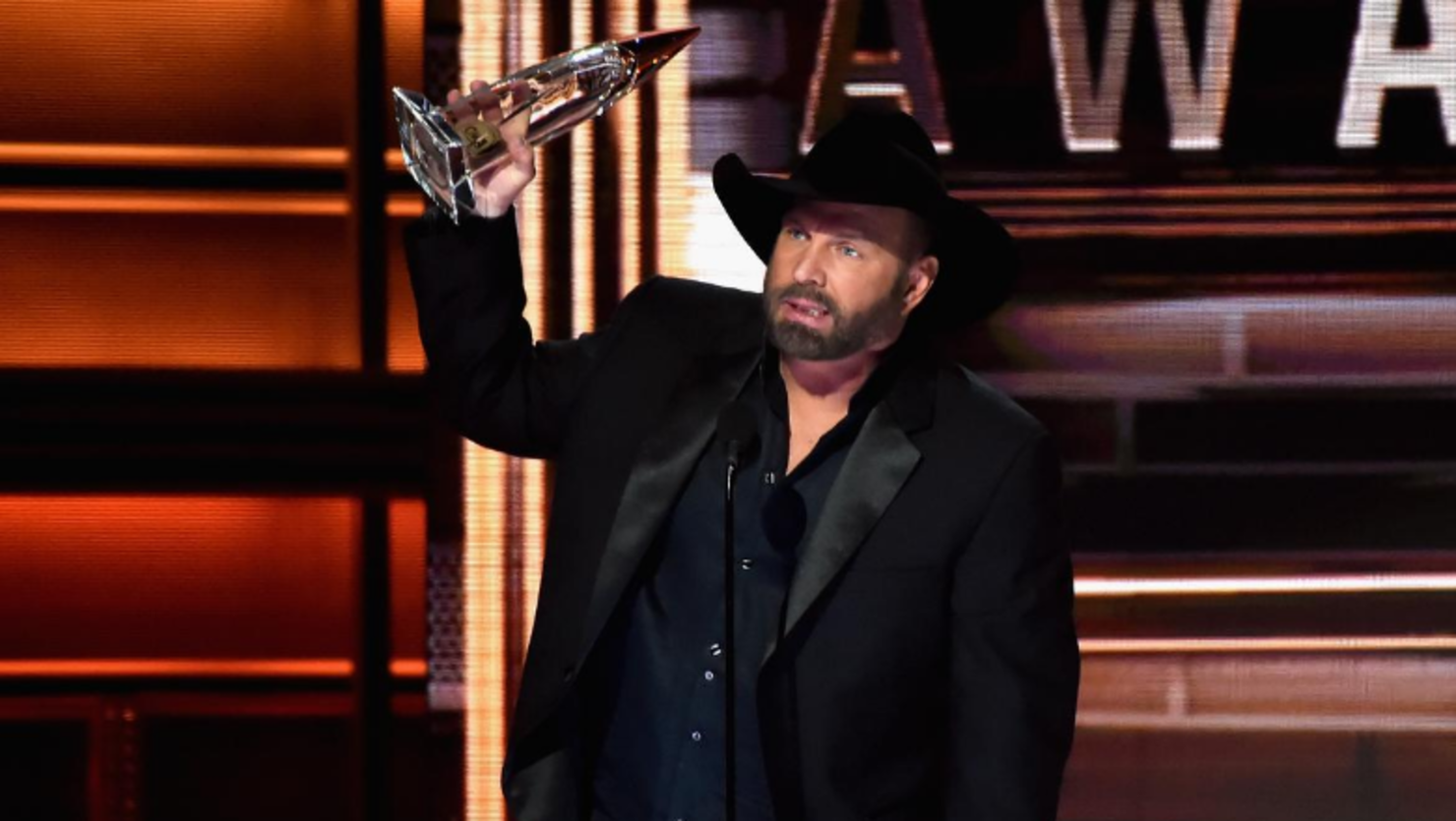 Garth Brooks is permanently removing himself from the running for CMA Entertainer of the Year after winning a total of seven times throughout his career. The country icon announced the news officially on Wednesday morning (July 29), during a press conference, saying "it's time for somebody else to hold that award."
Brooks explained that he started discussing the possibility of pulling himself out of the running for Entertainer of the Year with the Country Music Association after the 2019 CMA Awards. That night, Brooks won the big award over, among others, Carrie Underwood and Eric Church, who were favorites in the running.
"You pretty much saw what happened after the CMAs, all the way through the new year. It got a little-- it wasn't fun, let's put it that way," Brooks said in the virtual press conference. "But there was one tweet that really stuck in my head. It said, 'Hey, man. This guy, why doesn't he just step down (and leave) the entertainer for the next generation?'"
Brooks went on to say that he "100% agreed" with the idea. "The last thing I want to do is seem ungrateful to the CMAs and everybody that has voted for us," he continued. "We are officially pulling ourselves out of entertainer of the year. And my number is seven, you guys know that. And we feel very lucky with seven. And it's time for somebody else to hold that award, know what that entertainer feels like. Because they're all out there busting their butts."
Brooks hoped to share his decision during the CMA Fest, if not sooner, but due to the coronavirus pandemic, he decided to use the press conference to make the announcement. Although he's pulling himself from the Entertainer of the Year category, Brooks did note that he still wants to be considered for other CMA Awards, and all ACM categories, including Entertainer of the Year.
"I'm extremely competitive," Brooks says, adding that his previous wins, "mean the world to me...It's just, with Entertainer, we've been lucky enough to carry that home a number of times, and feel like it's somebody else's turn."
Photo: Getty Images