Oregon Reaches Deal With DHS To Start Withdrawing Agents From Portland
By Bill Galluccio
July 29, 2020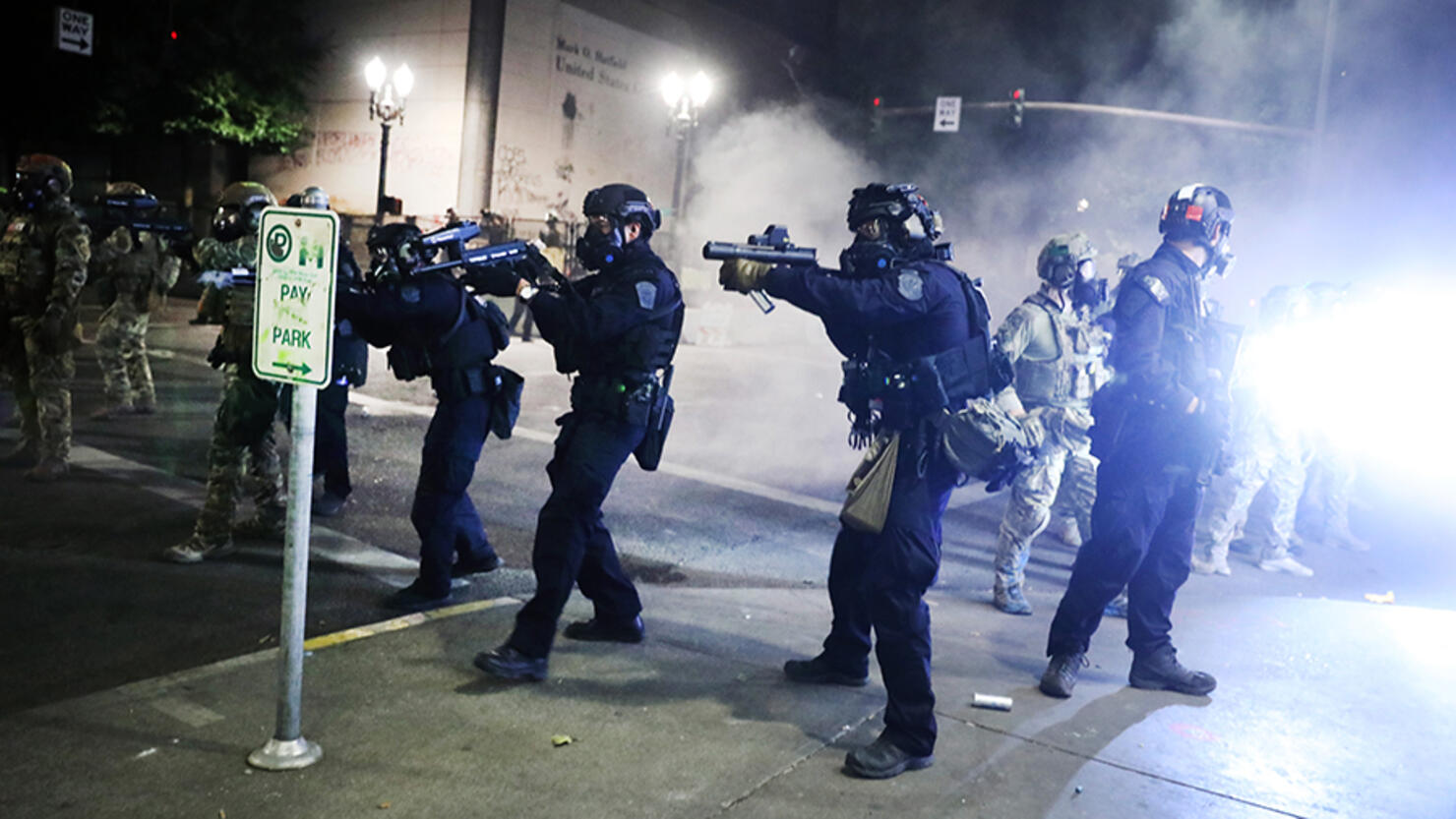 Oregon has reached a deal with the Department of Homeland Security to withdraw agents who have been in Portland protecting a federal courthouse. The blocks around the Hatfield Federal Courthouse have been the scene of both peaceful protests and violent riots for nearly 60 days.
During the day, peaceful demonstrators have gathered to protest against racism and police misconduct. At night, the crowds have turned violent, clashing with federal agents who were sent to the city to protect the courthouse and other federal buildings and monuments from vandalism. Protesters have been throwing objects at the officers while starting fires and launching fireworks into the courthouse. Law enforcement has responded with tear gas and non-lethal munitions as they try to disperse the crowds.
Both sides have blamed the other for the escalating violence, as local and state officials demanded that the federal agents leave.
On Thursday (July 30), some of those agents will begin to withdraw from the city.
"After my discussions with VP Pence and others, the federal government has agreed to withdraw federal officers from Portland. They have acted as an occupying force & brought violence," Governor Kate Brown said on Twitter. "Starting tomorrow, all Customs and Border Protection & ICE officers will leave downtown Portland."
Acting Secretary of Homeland Security Chad Wolf said that while some agents will remain, most of the security will be handled by "a robust presence of Oregon State Police."
"State and local law enforcement will begin securing properties and streets, especially those surrounding federal properties, that have been under nightly attack for the past two months," Wolf said.
Photo: Getty Images