Rascal Flatts Revisits Their 2003 'Butt Controversy'
By Lauryn Snapp
July 30, 2020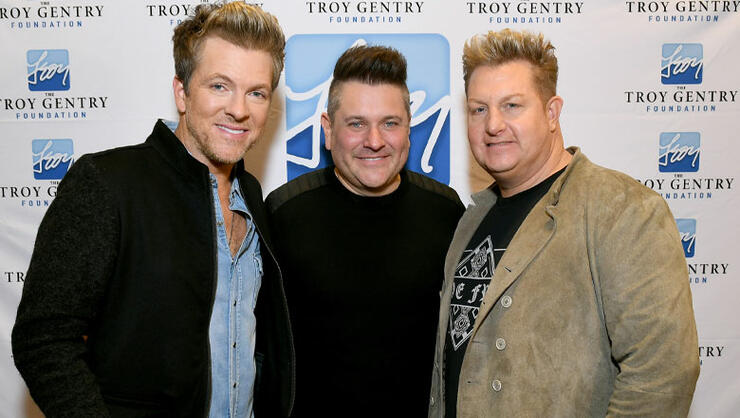 Did you know that Rascal Flatts was the first country band to show a bare bottom in a music video?
In a recent interview with Cody Alan, the trio reminisced about the time that their 2003 smash hit, "I Melt," delivered all of the emotions and gasps that could ever be expected in a country song. Country fans clutched their pearls as they watched, model Christina Auria in a shower scene, and were surprised to see Joe Don Rooney's bare butt also make an on-screen appearance.
The music video caused quite the controversy, and when it aired on CMT, it also earned a special place as it also became the first music video to show nudity on the network.
During their interview, the "How They Remember You" singers reminisced about the monumental moment.
"Do you think that's how the people will remember you, Joe Donn?" laughs Cody.
"I hope they remember that one, rather than the one now," retorts Joe Donn with a friendly laugh. "We just love to take chances and push the envelope throughout our career, and that is one of those moments that is "behind" us."
Gary LeVox, his second cousin Jay DeMarcus could resist chiming in. "I love it! I have been able to spend 20 years with that butt, and it's been incredible for me," laughs Gary. "None of us were able to go back to church after that," laughs Jay.
Do you enjoy country stories like these? Bookmark www.CMTCody.com and check back daily for exclusive interviews, trending topics, and the latest from country's hottest stars. Connect with Cody Alan on socials by following along on Twitter and Instagram @CodyAlan.
Photo Credit: Getty Images. 
Chat About Rascal Flatts Revisits Their 2003 'Butt Controversy'