Beyonce's Visual Album 'Black Is King' Is Here
By Hayden Brooks
July 31, 2020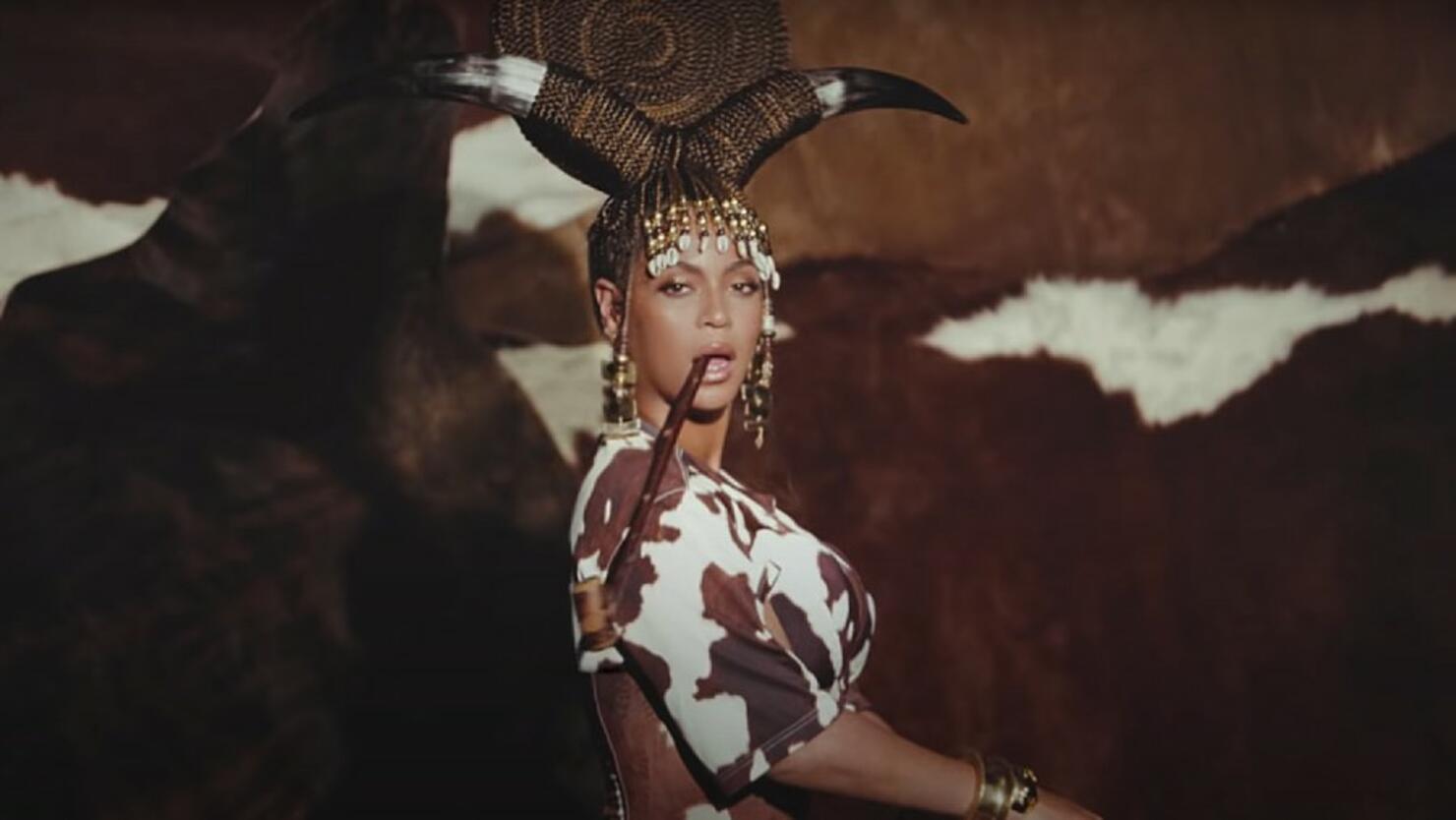 Over a month since its initial announcement, Beyoncé's new visual album, Black Is King, has arrived and the BeyHive is gushing with excitement.
On Friday (July 31), the 85-minute visual album made its way onto Disney+ and it sees the pop titan sit in the driver's seat as the primary writer, producer and director of the film. Based on the music from Bey's soundtrack album, Lion King: The Gift, the project celebrates Blackness in all kinds of lights through a reimagined lens for "today's young kings and queens in search of their own crowns," per a press release. "The voyages of Black families, throughout time, are honored in a tale about a young king's transcendent journey through betrayal, love and self-identity. His ancestors help guide him toward his destiny, and with his father's teachings and guidance from his childhood love, he earns the virtues needed to reclaim his home and throne," reads an official description.
The film was produced over the course of a year and features footage from various locations, including New York, Los Angeles, South Africa, West Africa, London and Belgium. As for special appearances, star-studded cameos include JAY-Z, Kelly Rowland, Naomi Campbell, Lupita Nyong'o, Tina Knowles-Lawson, Pharrell Williams, among many of the album's featured artists.
It also includes full-length music videos for the tracks, "Already," "Brown Skin Girl," "Mood 4 Eva" and "My Power." To pair with the full-length release of the film, Bey uploaded the video for the former onto YouTube. Scroll on below to see that and some early reactions to the visual album!
#BlackIsKing is so beautiful; I want like... an annotated version with all of the references and histories that bring the visuals to life. It's so rich.

— Saeed Jones (@theferocity) July 31, 2020
Beyoncé constantly raises the bar. Consistently. I'm here to tell you that it is illogical to dislike her.

— MABINTOU (@MABIN2_) July 31, 2020
After the Self-Titled visual album, the Lemonade film, Beychella/Homecoming and The Black is King film, Beyoncé has cemented herself as the greatest visual artist of all-time. Period.

— ♡ (@the__prototype) July 31, 2020