Why Ayesha & Steph Curry Took Their Daughter To A 7-Mile BLM Protest
By Hayden Brooks
July 31, 2020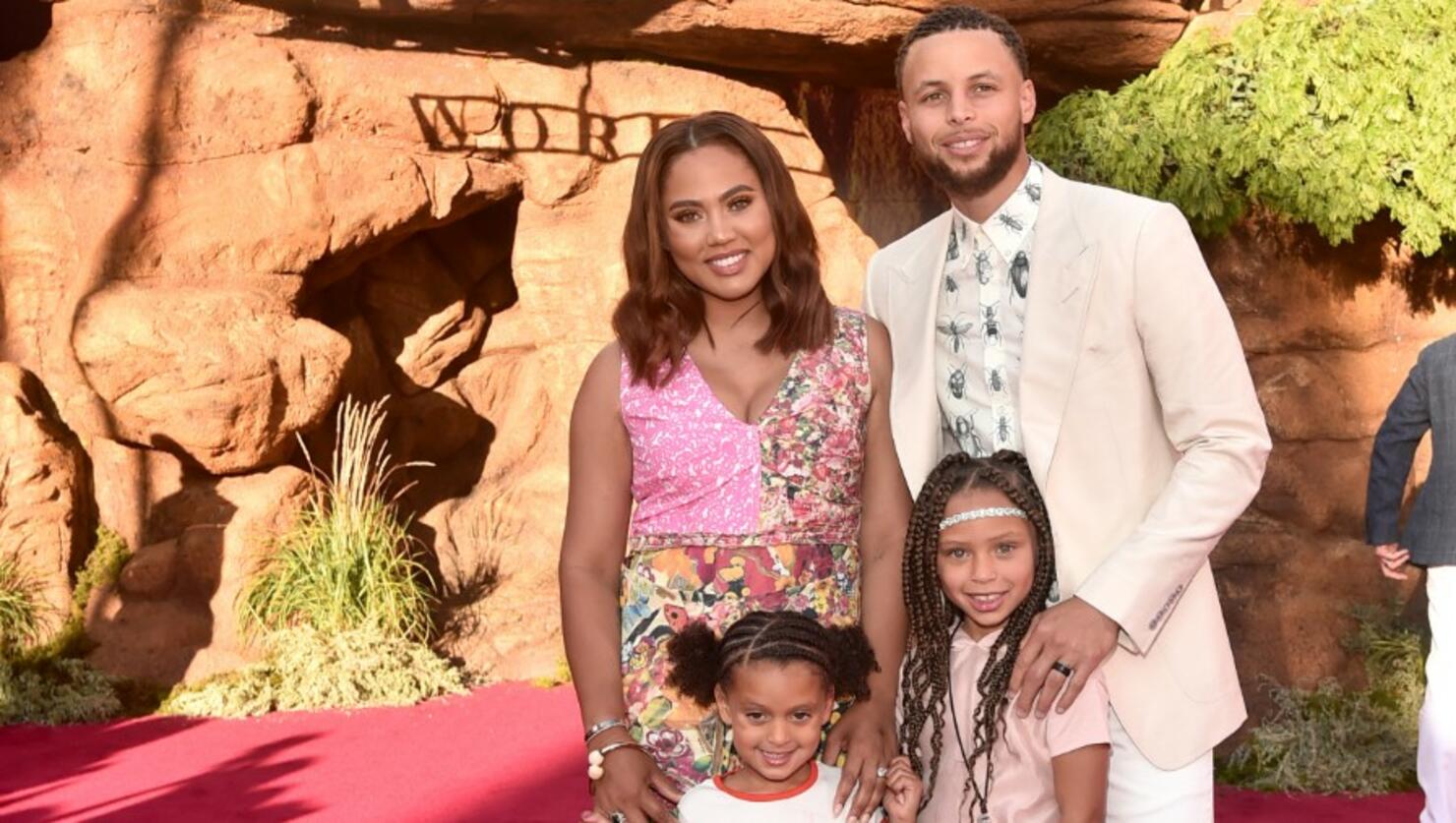 Ayesha Curry isn't afraid to have an open dialogue with her three children and husband Steph Curry is on board with the approach.
Speaking with SELF magazine, the cookbook author spoke in-detail about bringing her eldest child, 8-year-old daughter, Riley, to a Black Lives Matter protest in June, a milestone that was shared on her Instagram. "I think we protested seven miles that day, so we knew [5-year-old daughter] Ryan wasn't going to make it for the walk," she told the magazine of their masked outing. "But with our oldest, we felt like it was time. I mean, even if it wasn't time, it was time, you know what I mean? And we felt like the best way to explain everything to her was for her to see it and understand it and hear it firsthand. So we brought her with us."
Curry went on to explain that the pair's daughter was able to internalize the protest and ask questions without being fearful of the unknown. "I feel like that's been how we see change happening — because the children are our future, and I feel like if we're verbally and physically instilling in them the change we wish to see, that's the best way to get it going," she continued. "So not really sugarcoating no matter how young the kids are -- not sugarcoating what's going on, really tackling it head-on, face-first — has been what's worked for us."
As for her concern about protesting amid the COVID-19 pandemic, Curry was blatant about her fear. "I am petrified. You know, our son [2-year-old Canon] has really bad asthma, and it's been very important to us to make sure we're masked up, we're home as much as possible, we're limiting the people that we see, and we're taking all of the precautions," she explained.
Meanwhile, the Curry household has been working hard to be there for one another under quarantine and Ayesha appreciates the joint effort. "I am a very lucky woman because my husband has actually been waking up with the kids every morning, and I get an extra 20 minutes of sleep, and that has been life-changing," she said of Steph. "For the first time in eight years, I'm the one to get the extra sleep. So that's been really special."