'Ellen DeGeneres Show' Executive Producer Addresses Cancellation Rumors
By Paris Close
August 2, 2020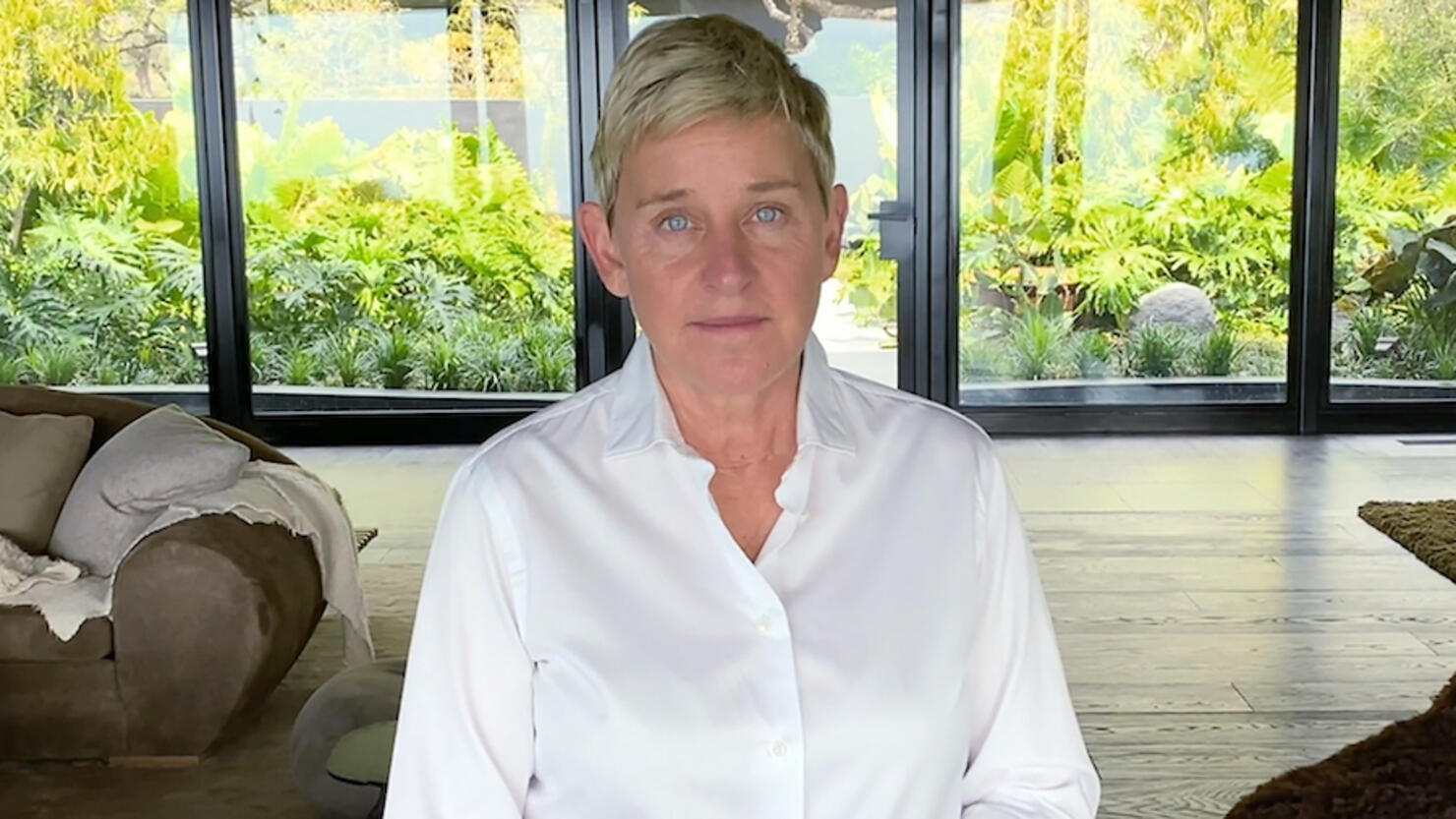 Rumor has it Ellen DeGeneres' daytime talk show is going off-air.
Amid the ongoing controversy embroiling DeGeneres and her eponymous series, The Ellen DeGeneres Show — which is currently under an internal investigation for its workplace environment — executive producer Andy Lassner set the record straight on speculations about the long-running series coming to an end with DeGeneres' departure. Lassner addressed the fate of the show on Twitter after a fan expressed their concern for its employees.
"Me: I really think 2020 is gonna turn around and start getting better," Lassner tweeted. "2020: Lol, I'm gonna make your bed the epicenter."
Albeit unclear, Lassner's comment appeared to allude to the allegations surrounding DeGeneres and her show, which raised concerns for one user, who replied, "I seriously wish you well. If the Ellen show goes off the air due to all these allegations (I, personally, have stopped watching) I hope you are able to find employment quickly. Your twitter account always made me laugh. But we do disagree on one thing"
Shooting down the gossip, Lassner responded, "Nobody is going off the air."
DeGeneres has since broken her silence about the damaging accusations of her show's workplace misconduct in a lengthy statement. That was the latest development in what has been a never-ending firestorm of claims about her talk show until dozens of ex-staffers came forward with various claims of sexual misconduct, mostly involving head writer and executive producer Kevin Leman.
Speaking to BuzzFeed, the anonymous victims detailed myriad instances of sexual harassment and impropriety behind the scenes, claiming Leman solicited oral sex from a male staffer in a bathroom during a company party in 2013 and allegedly groped a male production assistant's penis on another occasion. Overall, the outlet reports "36 former employees, many of whom independently corroborated incidents of harassment, sexual misconduct, and assault from top producers like Leman."
Photo: YouTube